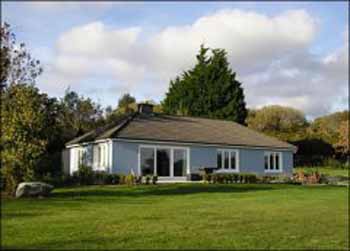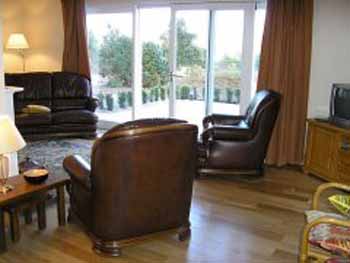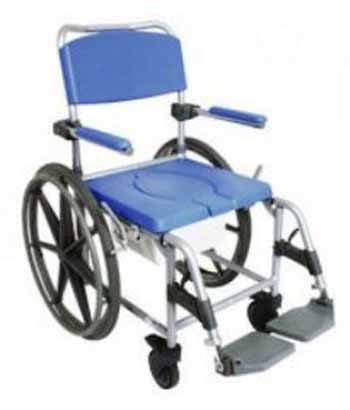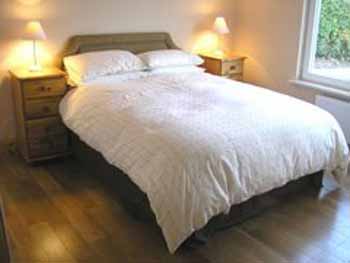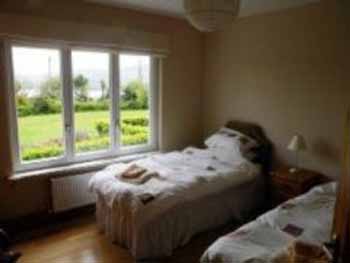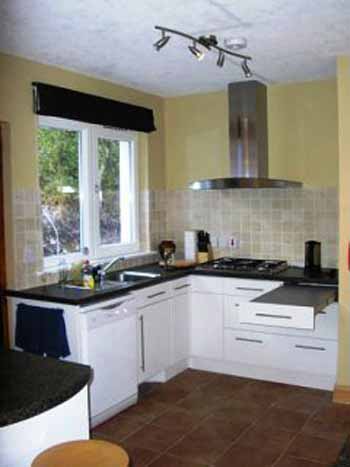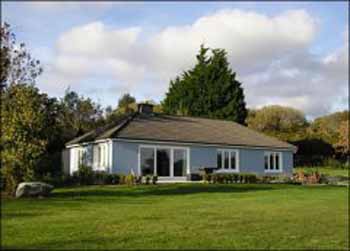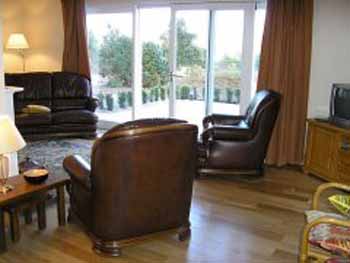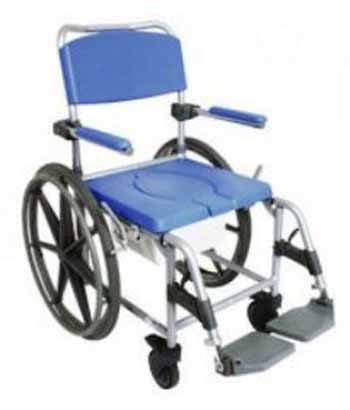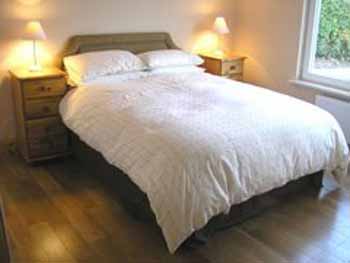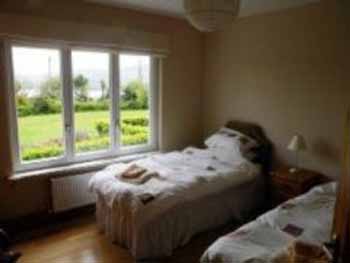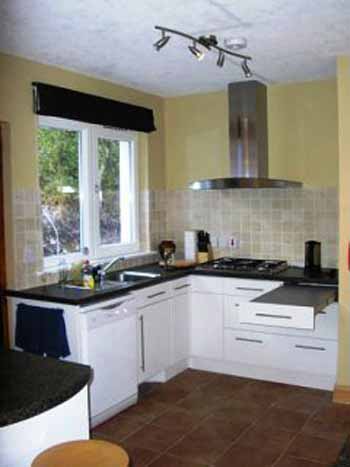 ---
---
Car park at rear of cottage. Paving to the rear and front doors which are both accessible. Level / ramped. No steps.. House is situated in private half acre garden. Entrance driveway leads to a paved concrete car park/utility area with level access to front and back doors. Rear access to house through utility shed. A concrete path runs round rear of house to patio in front. Short ramp (gradient 1:12 inches) onto patio. Longer ramp (gradient 1:20 approx) off patio to driveway. Good size lawn in front of patio. Natural foliage has been conserved in remainder of garden.
---
---
If you want to see Kerry at its best, come to Kenmare (pop. approx 1,600). This award winning heritage town is situated at the head of Kenmare Bay in breathtaking scenery in what is considered to be one of the most unspoilt environments in Europe. Its location makes it the perfect base for discovering the South West of Ireland.To the north lie the Macgillicuddy Reeks and the 10,000 hectare Killarney National Park with its mountains and views of the famous Lakes. To the west the scenic route of the Ring of Kerry runs along the coastline of the Iveragh Peninsula for approx 100 miles of dramatic views, pretty villages, sandy beaches and coves, and archeological sites. To the south is the wild, rugged Beara Peninsula with the spectacular Healy Pass. Kenmare itself is a buzzing lively town, renowned for its restaurants and pubs.
Visit the local websites www.kenmare.com and www.neidin.net.
---
---
5.00
(Based on 1 reviews)
by Stephen Burns
Away from it all
The house is about five miles from Kenmare, the nearest town. It is a lovely home with easy parking. It is situated on a hillside overlooking a lake with stunning views in the morning and evening when the sun is right. There is easy access and wood floor throughout. There are two bedrooms with an en-suite toilet and wash basin in the main bedroom. There is also a wet room and accessible toilet. The lounge and kitchen are large and there is every cooking utensil you can think of. There is a small flat screen TV, but only RTE channels that are not very good. Sky would be a great addition. Access to the nearby Ring of Kerry is easy and that area is beautiful although some of the roads are poor. All in all, if you want a week in this area, it really is brilliant.