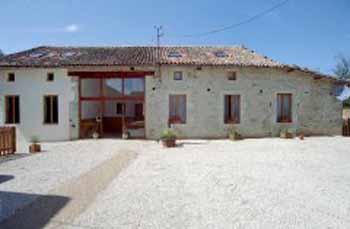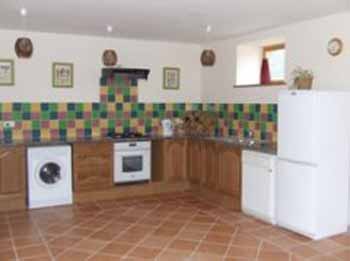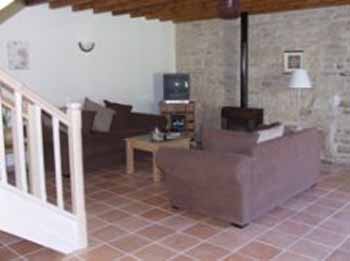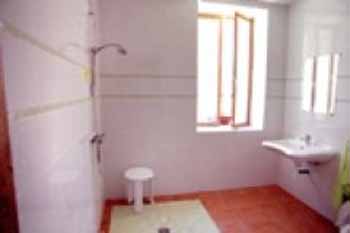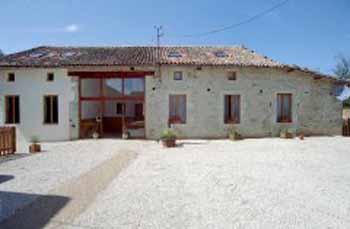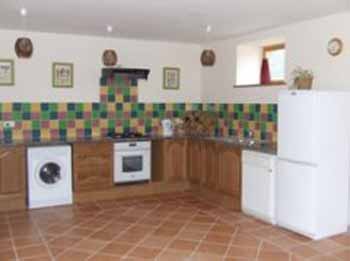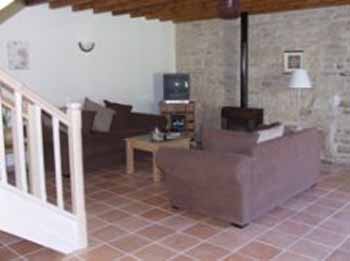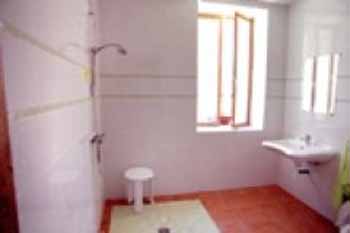 ---
---
Parking directly outside entrance. Communal entrance to two gites, spacious, light and all on one level. Gîte 1 has a large patio with table,chairs, sunloungers and bbq. There is a large lawn for games and a large above ground swimming pool. The pool measures 9.5 x 4.7 meters it is gated for added security.
Gîte 2 has a large courtyard garden with table,chairs,bbq and sun loungers. There is a splash pool 3.5m in diametre by 0.8m in depth.
---
---
Lezay has much to offer whether you want quiet strolls around the lake and park, relaxing by the riverbank fishing with a picnic whilst watching all the wild life. There is also a small historic agricultural museum
For the more active there is a local riding stables situated near by. www.loupgarou.com
In the town there is an outdoor swimming complex with baby pool, childrens pool and large pool with diving boards. There are tennis courts, boules and petanque pitches.
Close to Lezay is the town of Melle famous for the silver mines. Silver was mined here for hundreds of years and the first silver coin was produced for king Charlemagne. In Melle there are also walks (Les chemins de decouvert) 3 Romanesque churches, a weekly market and restaurants. www.mellecom.fr/mine

---
---
5.00
(Based on 1 reviews)
by Laura Cleere
Superb Accesible Gites
We had a wonderful stay. The gite is excellent in all respects, so spacious for wheelchairs,Chris and Bev the hosts couldnt do enough to make our stay totally relaxing and problem free. A self propelled shower chair is provided in each gite, which meant we didnt need to bring ours, saving valuable space in the car meaning we could fit more wine in the car for the trip home. Also Chris and Bev can arrange to hire Hoists and hospital beds that worked out very reasonable. The area around the gites are very flat, lovely sunflower fields and quiet country lanes. The market town of Lezay is around a mile away and makes for a very pleasent walk. It is a great base to explore this part of France, with La Rochelle, Saintes,Cognac all easily accessible. We will definately be coming back to these gites again.