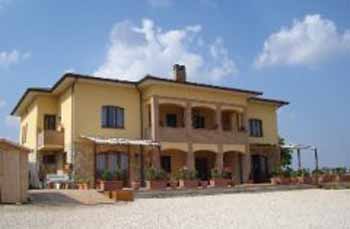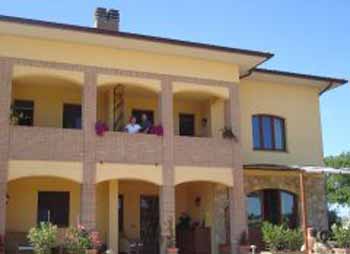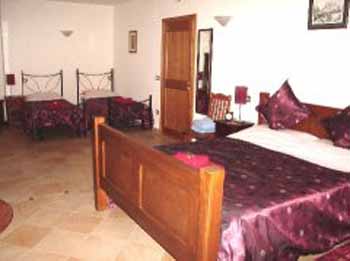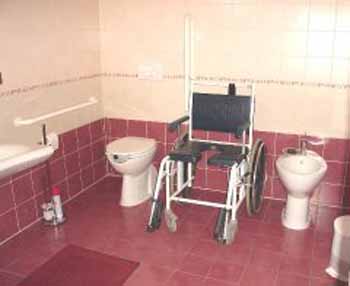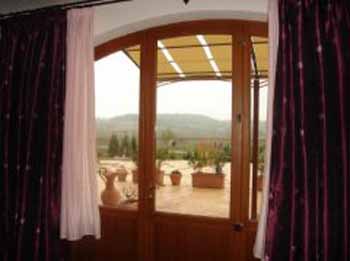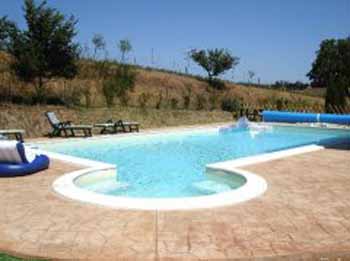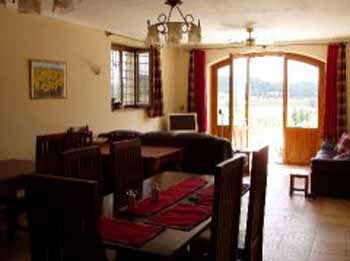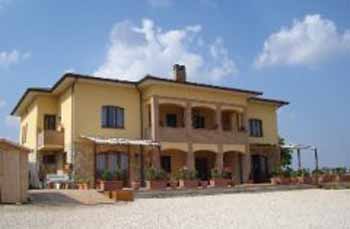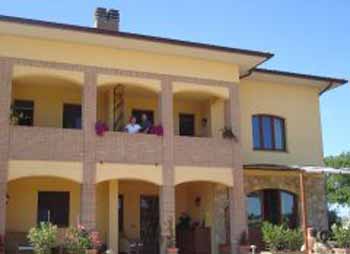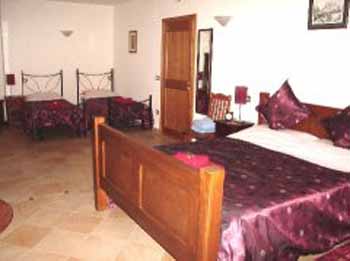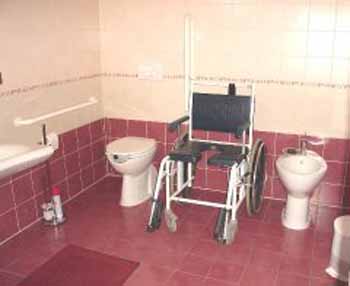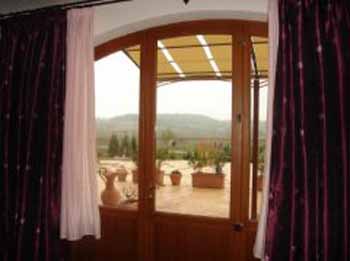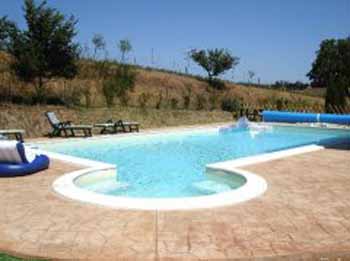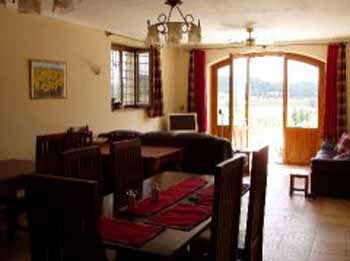 ---
---
The wheelchair accessible accommodation (the Ciliega Suite) has separate access via a vehicle driving ramp. Cars can be stopped/parked right outside the room entrance.. La Serena is surrounded by private, wheelchair accessible gardens for your relaxation. There are areas to sit and relax, a lawned games area, a herb and vegetable garden producing fresh produce for use in the kitchen and a large swimming pool.
---
---
A car is essential to get around. Small town with bar, bank, pharmacy, small supermarket, vineyard (cantina), post office. There are two restaurants within 1 mile.
---
---
5.00
(Based on 2 reviews)
by Bill McCulloch
We would give La Serena our unqualified recommendation.
We enjoyed our holiday at La Serena very much. It is well situated with pleasant views over fields and hills . Lake Trasimeno , Perugia and Assissi are well within reach by car (20 minutes ?óÔé¼ÔÇ£ 1 hour) , but there are magical scenes and villages at every turn on every road we drove on . One of us is a wheelchair user (MS) , and the very large room we stayed in was very suitable for us . Access is directly from the front of the house through large doors into the room, which is beautifully furnished but uncluttered. The shower-room is great, with a shower wheelchair and correctly placed grab rails, and well designed wash hnd basins . The dining room is fully accessible , with similar direct access from the front verandah. The house stayed amazingly cool and pleasant although the temperature was often over 30 when we were there . During our stay , dinner was available on alternate nights . The food was lovely , and it was a good opportunity to chat with the other guests , while allowing us freedom to explore the other excellent and accessible restaurants in the vicinity. We appreciated the privacy we were given . The hosts were very friendly and helpful , but never forced information on us ?óÔé¼ÔÇ£ we really felt that they were pleased to help us with our special and peculiar needs , rather than being burdened by them. The result was that we felt , possibly for the first time on holiday , as relaxed as we do at home. We would give La Serena our unqualified recommendation.
by Beryl Bannister
First Class Accommodation
My husband and I stayed at la Serena Umbria Italy in June. I am disabled I have MS and I use a scooter. The disabled facilities are first class. It was very hot there but the humidity did not seem too bad. You need a car because it is in the countryside. We had a lovely room which was plenty big enough with a disabled bathroom shower chair provided - the only bad thing was the bathroom floor was very slippery. There is a Beautiful swimming pool. Derek the husband cooks every second night Beryl Bannister