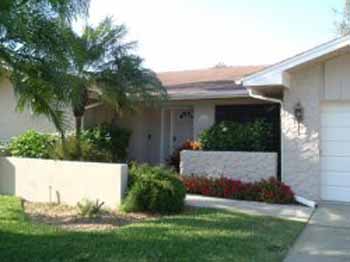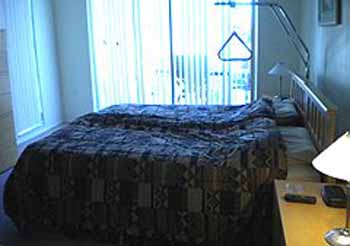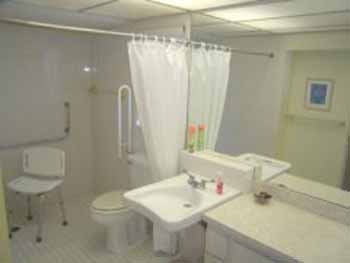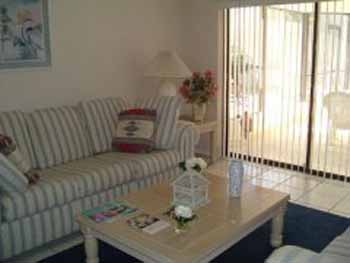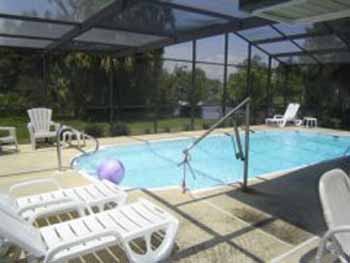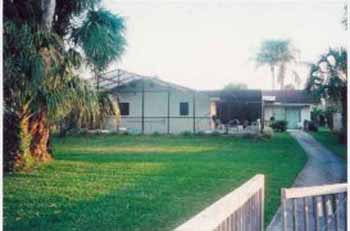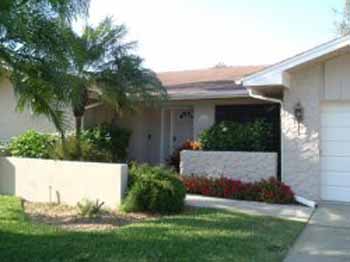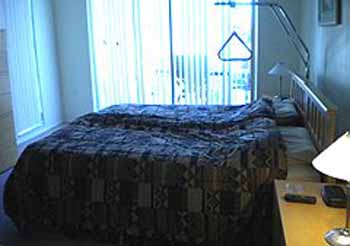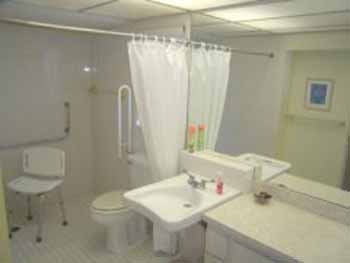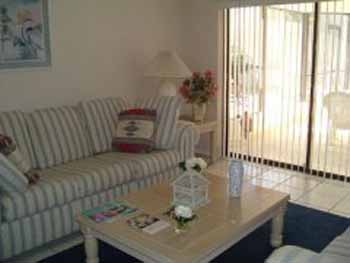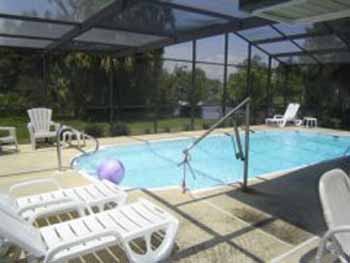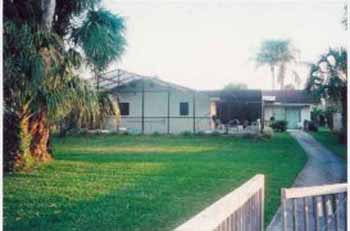 ---
---
The villa has a slight ramp to the main entrance which is 840mm wide. The villa is all on one level.. There is level access throughout the house and to the pool and barbeque area. Outside access is by low slope ramps to the front door, from inside the remote controlled garage door and to the lakeside fishing dock.

---
---
The Villa is located in Port Richey which is 5 minutes from US19, it is located in a quite neighbourhood built around a lake.

---
---
5.00
(Based on 3 reviews)
by karen jones
accommodation
We stayed in this lovely villa last year, my husband is a paraplegic and was slightly hesitant about our holiday but on arrival he found that he was able to use all the facilities within the villa and could easily use the pool with the hoist, this was the first time he had swam with me and the children since his accident (thanks jim and karen!), the bathroom had all the creature comforts he needed but the water pressure from the shower is a bit low (keith the property manager said it was going to be fixed), although deciding to use a shower chair rather than transferring onto the raised toilet seat was far easier. our children loved the pool area and hubby loved the fishing dock as all the fishing gear was provided. The villa is very well maintained even though it is used by a lot of wheelchair users and their families, it was rather warm when we were there and the ice cold air-conditioning made it much more comfortable. There is lots to do and see in this area but a car is essential. We will be going back to the villa later this year, probably septenber/october as its slightly cooler, we had a wonderful, relaxing time, hubby even caught a fish!
by David
New Port Richey
Spent eight weeks at the villa in Jan/Feb/Mar this year 2011. As a C6/7 Quadraplegic I'm always worried that the property won't live up to it's description. There is absolutely nothing to worry about here, it does exactly what it says on the tin. Level access throughout, lovely big rooms which are nicely decorated and an en-suite wet room which is so easy to live with. The villa is situated in a quiet residential area only minutes away from supermarkets, restaurants and a shopping mall. Beaches are a bit further away but personally not fussed about sand and wheelchair combination! If you want to visit all the Disney parks this villa is not for you as it's a good 2hr drive (though Busch Gardens only 45 minutes away). However, if you've done all that and want a peaceful stay in a lovely villa in a very nice setting then this place is ideal. I certainly hope to go back for another visit. Thank you Karen & Jim.
by Mike Jones
florida villa
we have stayed in this wonderful villa many times, feels like home to us. i love the bathroom as their is plenty of space, the villa is light and airy and well furnished, the owners have tried really hard to make sure their guests are comfortable and especially the Disabled stuff' is exactly whats needed, the main bedroom has now got tempur-pedic mattresses which are very very comfortable (i slept like a baby every nite and didnt want to get up!), my wife loved the kitchen and pool, i spent a lot of time fishing as they had supplied all the rods and stuff. the air con was great and fans in every room kept it nice and cool. we didnt go out that much as we loved sitting by the pool and just relaxing. i would recommend this villa to everyone, if you are worried that it might not be accessible enough for you then dont worry it has everything, they will even rent a hoist for you if you need it. Mike J.