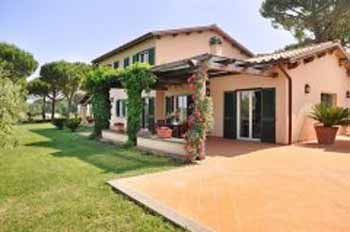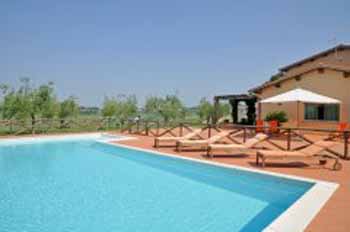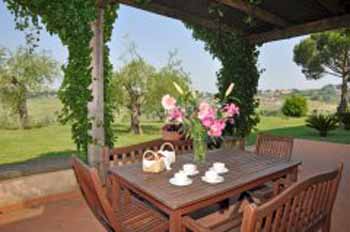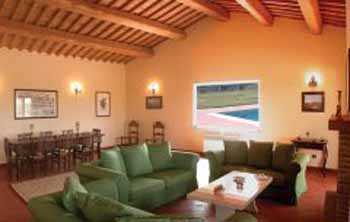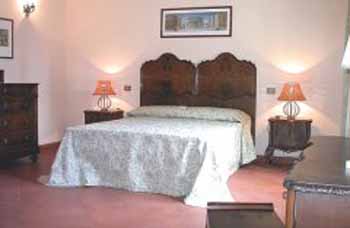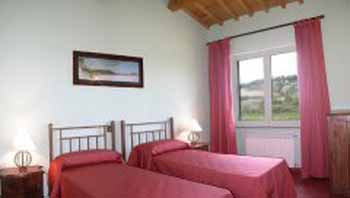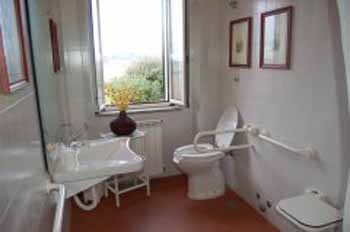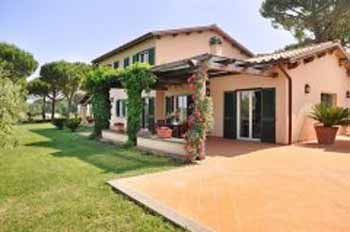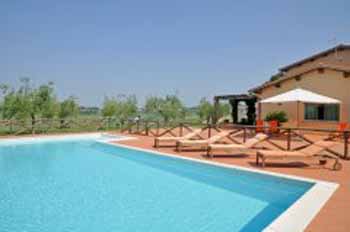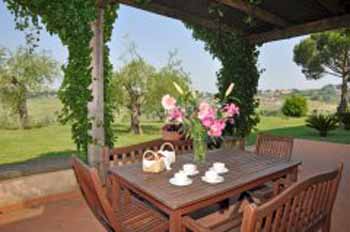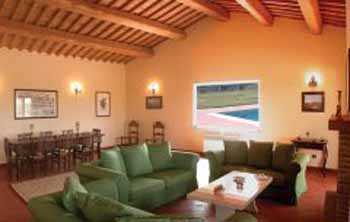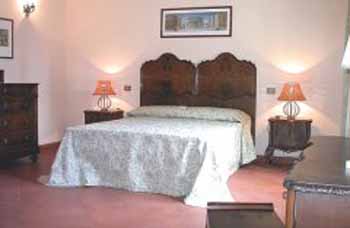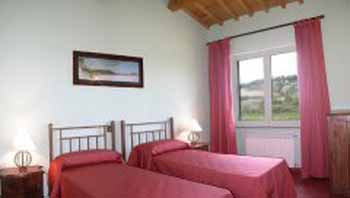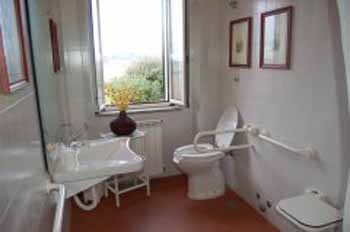 ---
---
You access the villa by car from a large wrought iron gate. The car can stop ecatly in front of the main entrance door. . The property puts at disposal of its clients a tennis court, a five-a-side football ground and a table tennis (rackets and balls included). Not far from Villa Laurentia, riding schools, quadding, golf courses, naturalistic itineraries are some of the possibilities for sports lovers in an uncontaminated natural environment.
In the unlucky event, there is also a hospital at 5 minutes by car from the villas.

---
---
The hilltop town of Magliano Sabina has Roman roots (Fundus Malianus) and was founded by an aristocratic Roman family called Manlia. Only medieval glory followed due to the town's diocesal connection to the still-intact Abbey at Farfa and hence papal power and patronage. Magliano Sabina features bars, a chemist, bakers, butchers, supermarket, banks with cash points (ATMs), post office, photographers, toy shop, clothing stores and ice-cream parlour. There's even a small theatre.
A local grocery store selling home-made products and locally-culled meat is only 1500mtrs from the estate and a small supermarlket is just over 3kms away.
A handy pizzeria is 500m away and a locally renowned restaurant is 1500mtrs away.
At 3 kms from the estate, you will find the famous ?óÔé¼?ôCantina dei Colli Sabini?óÔé¼?Ø where you can taste and buy our own wine and oil.
---
---
5.00
(Based on 1 reviews)
by Max Burt
A hidden treasure
Villa Laurentia is a huge secret! An hour from Rome, but so secluded you feel as if you're in the middle of Umbria. Set in Umbrian-style countryside (rather than Lazio flatlands) the villa overlooks the most picturesque vineyards and olive groves with amazing sunsets. The best thing about Villa Laurentia is the fact it's only a 5 minute drive from a very un-touristy and secluded small village with a buzzing and friendly local community. If you're looking for a true Italian experience without all the plastic tat, tourist-trap restaurants etc, then Magliano Sabina and Villa Laurentia are ideal. Some amazing restaurants within 5 minutes, lovely local food and unhurried, friendly people. In terms of accessibility it's flat throughout. Loads of space to turn around in and easy access to the pool (but if you need a rail then beware there isn't one). The staff and owner were always extremely helpful with any problems we had or adjustments that were needed.