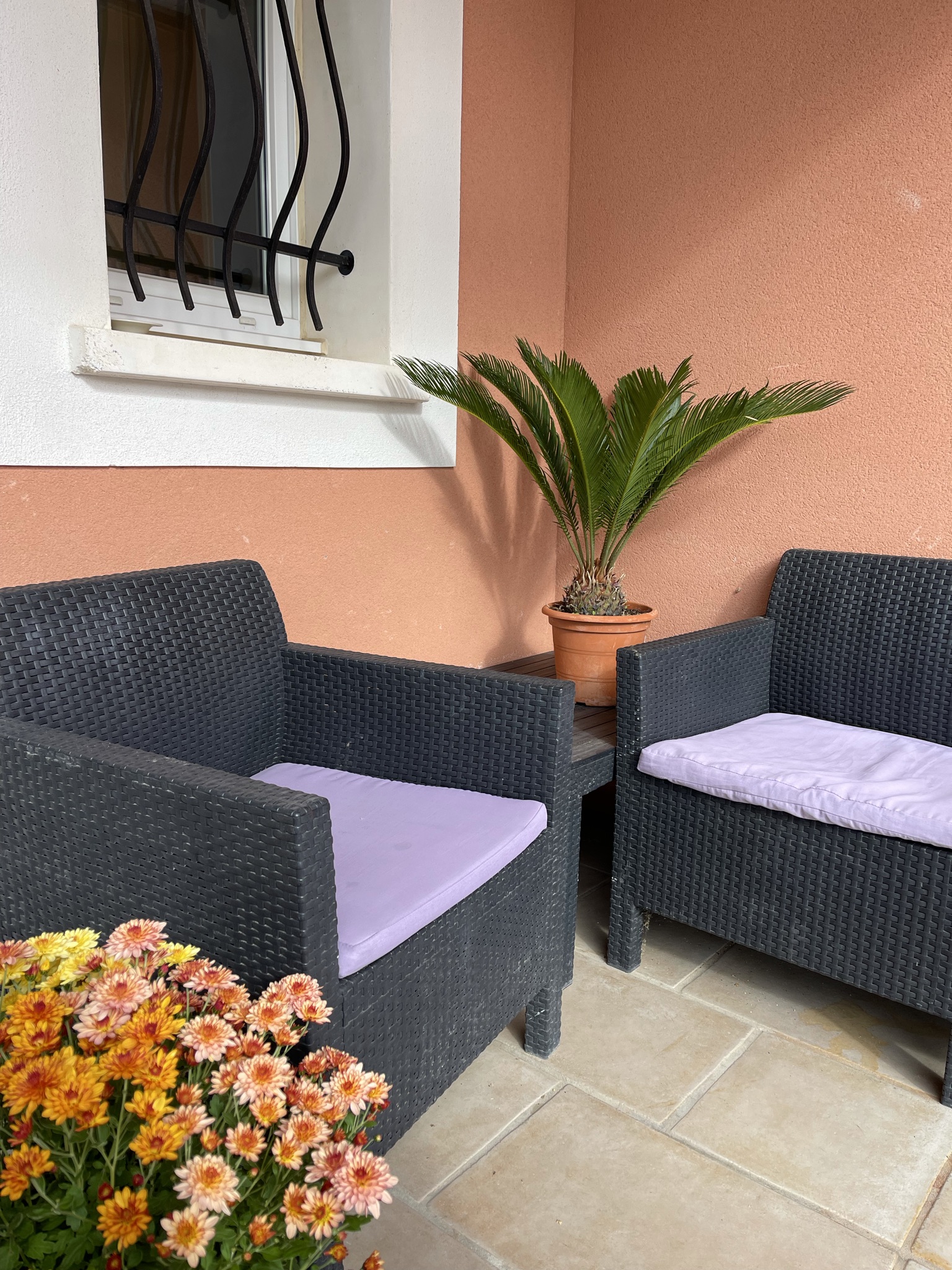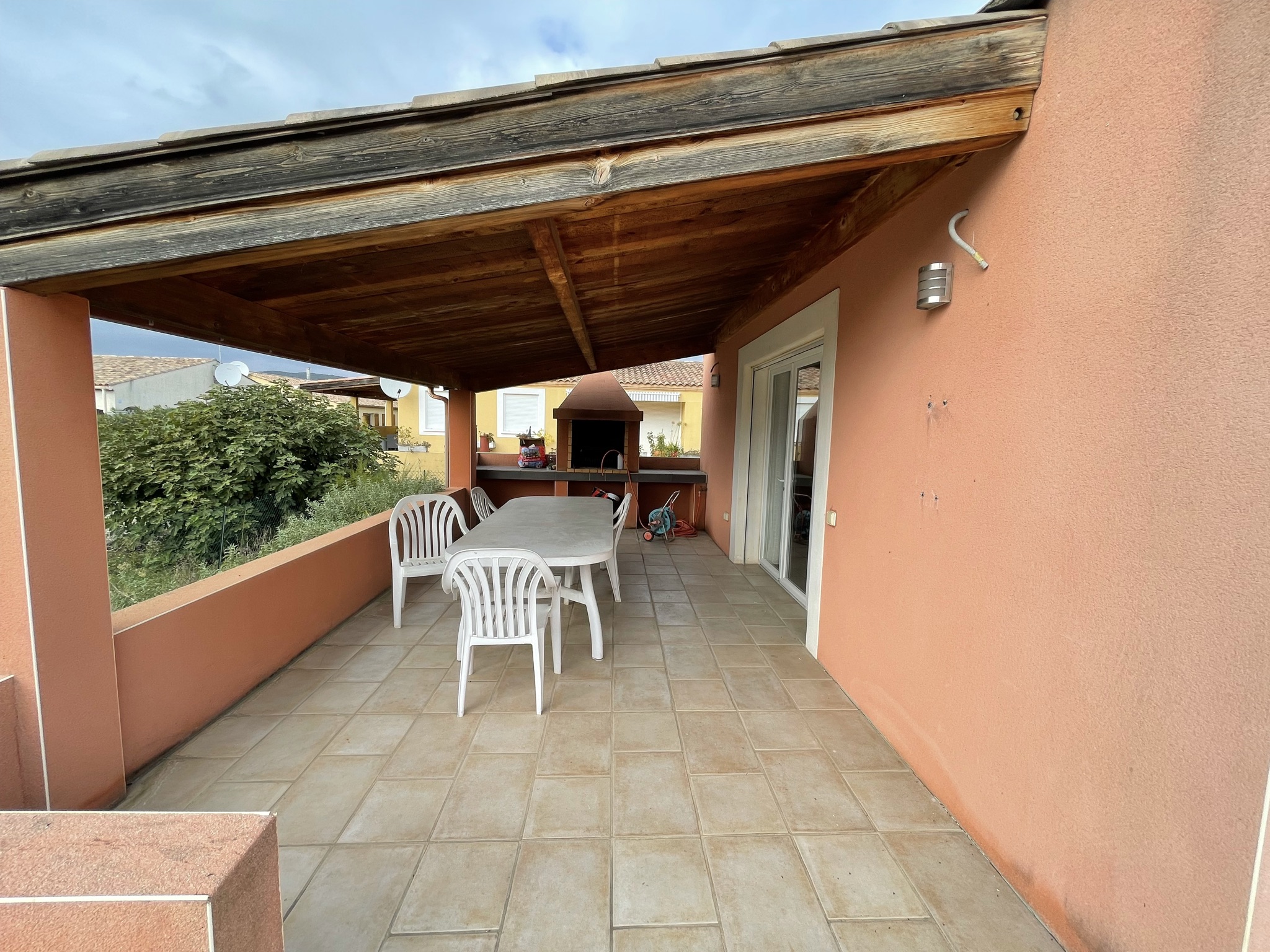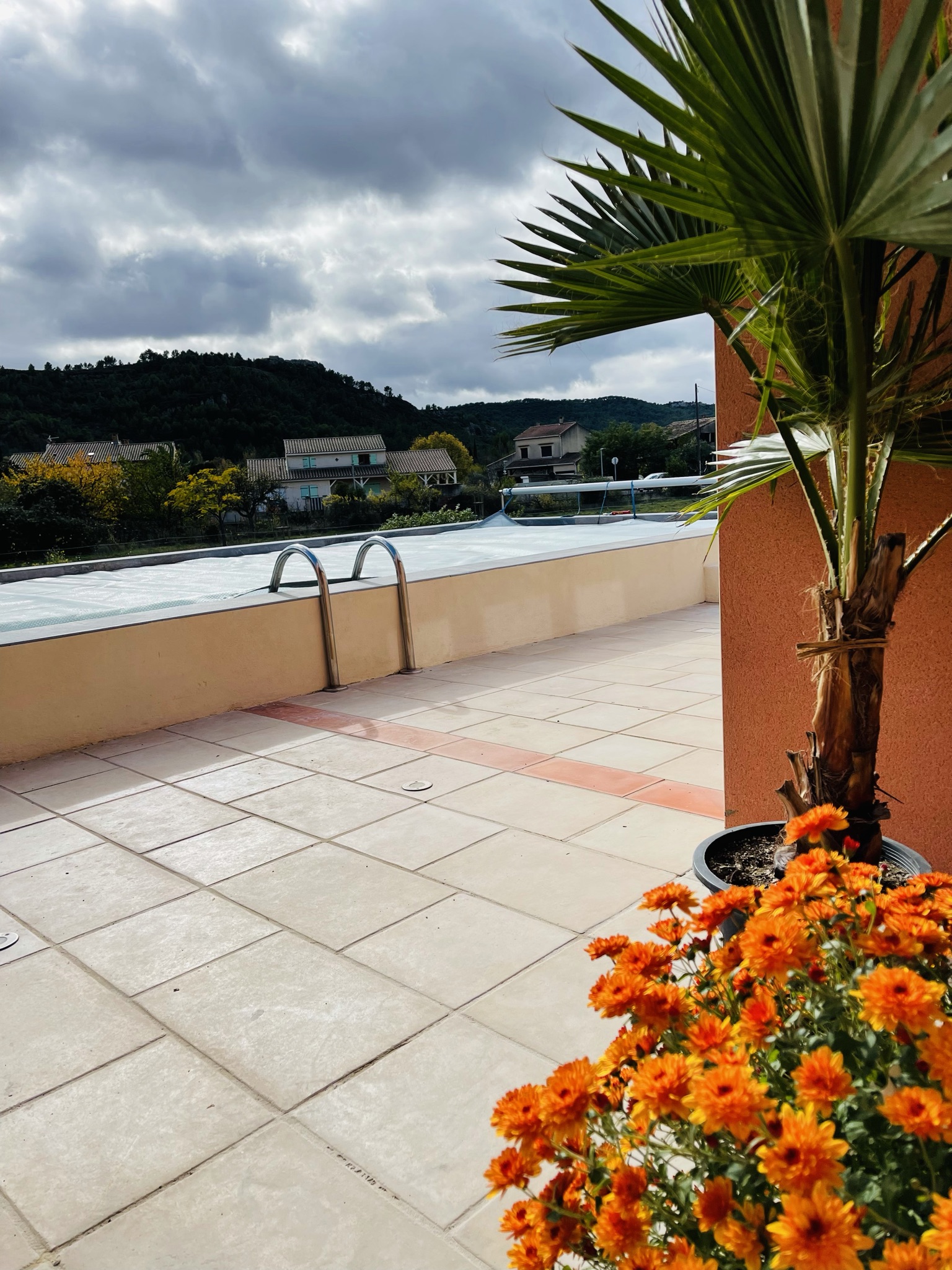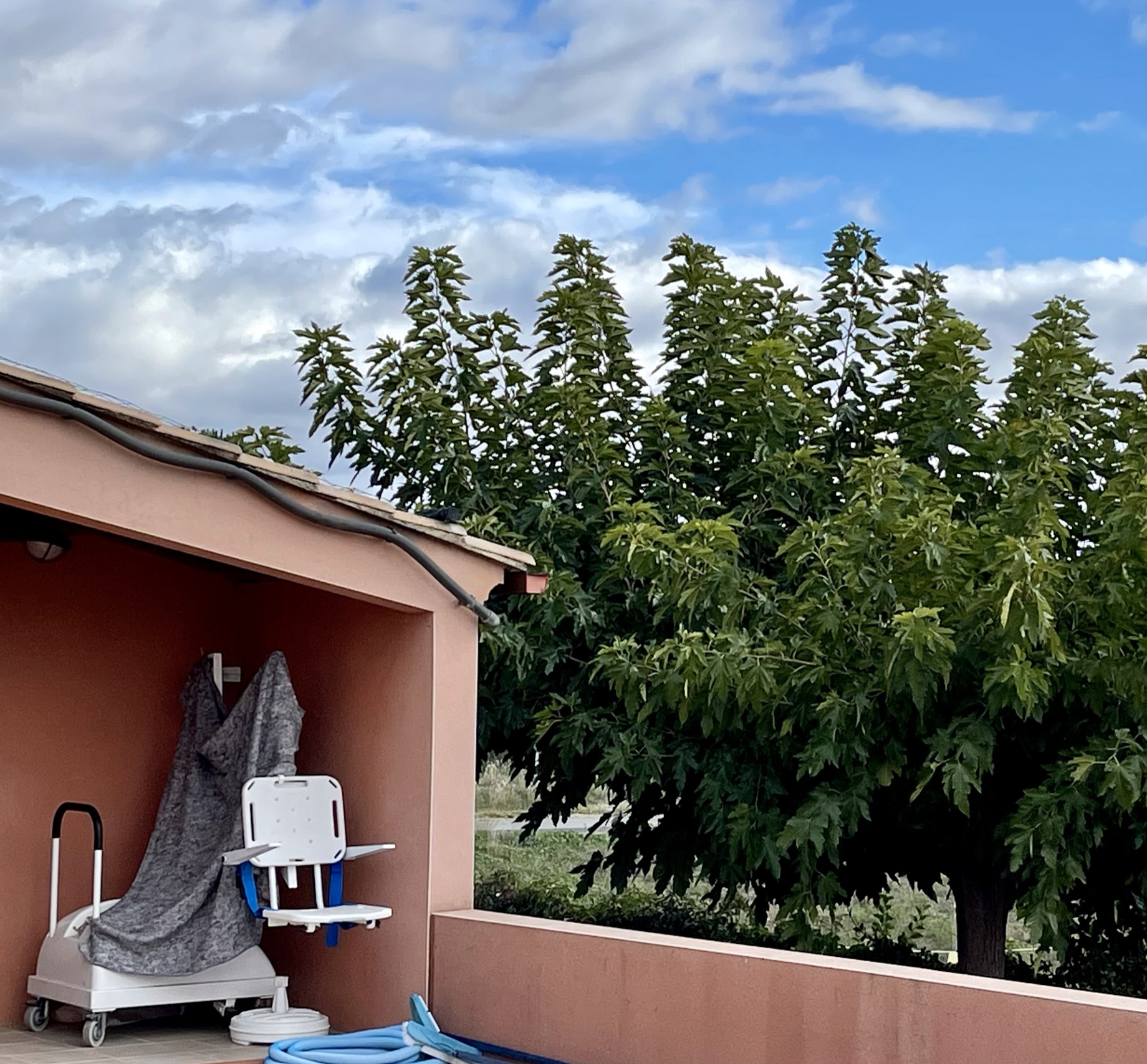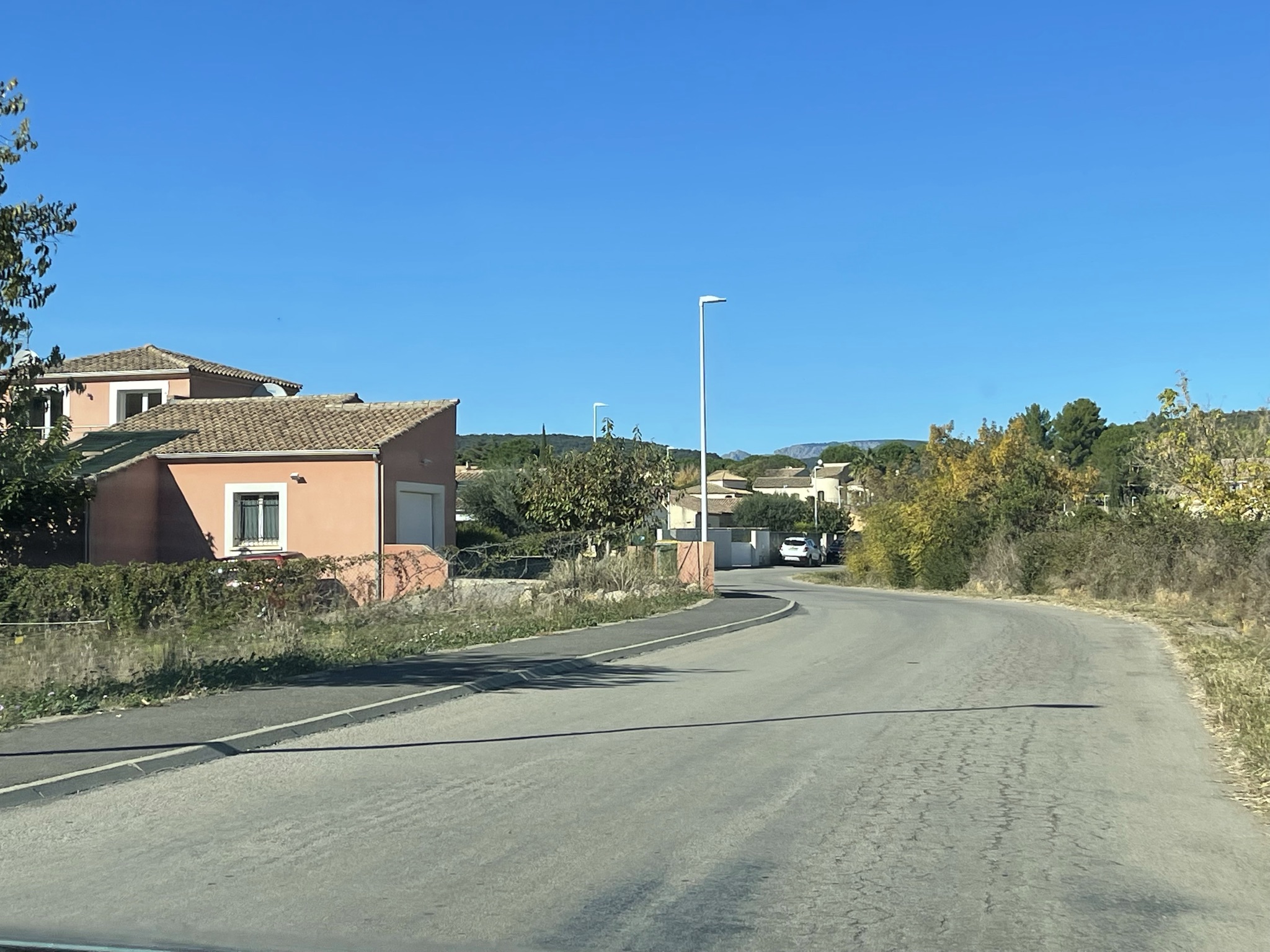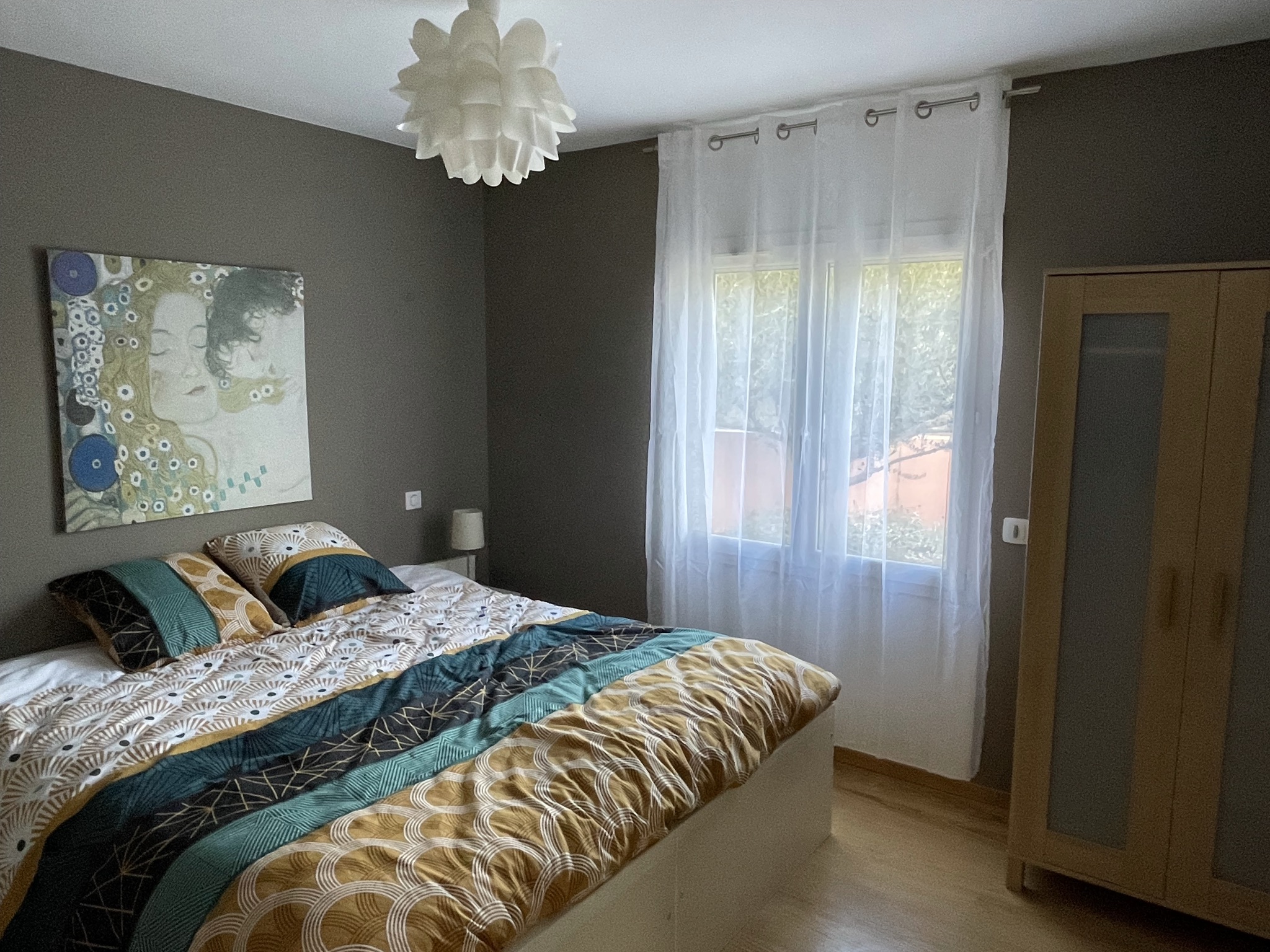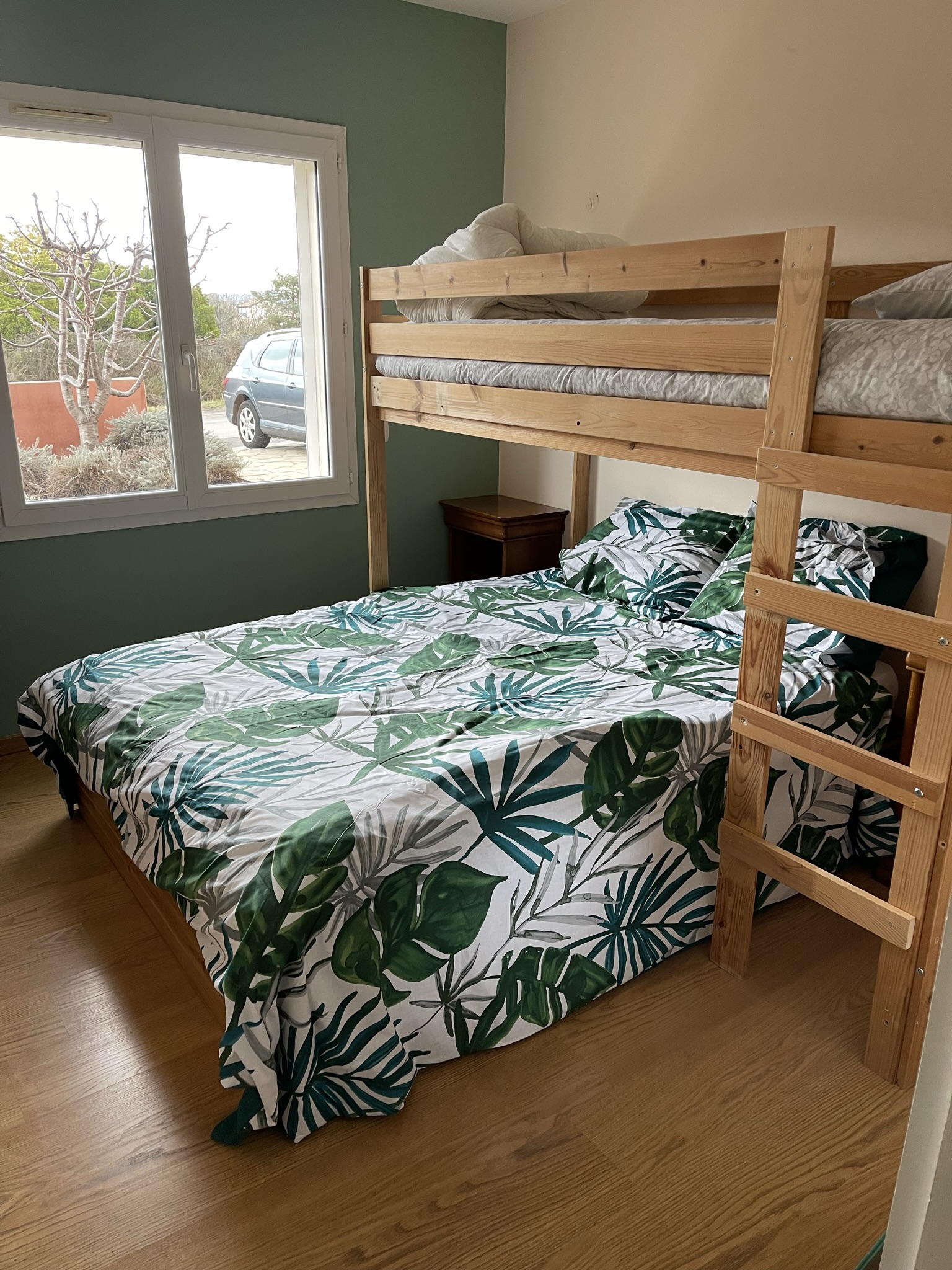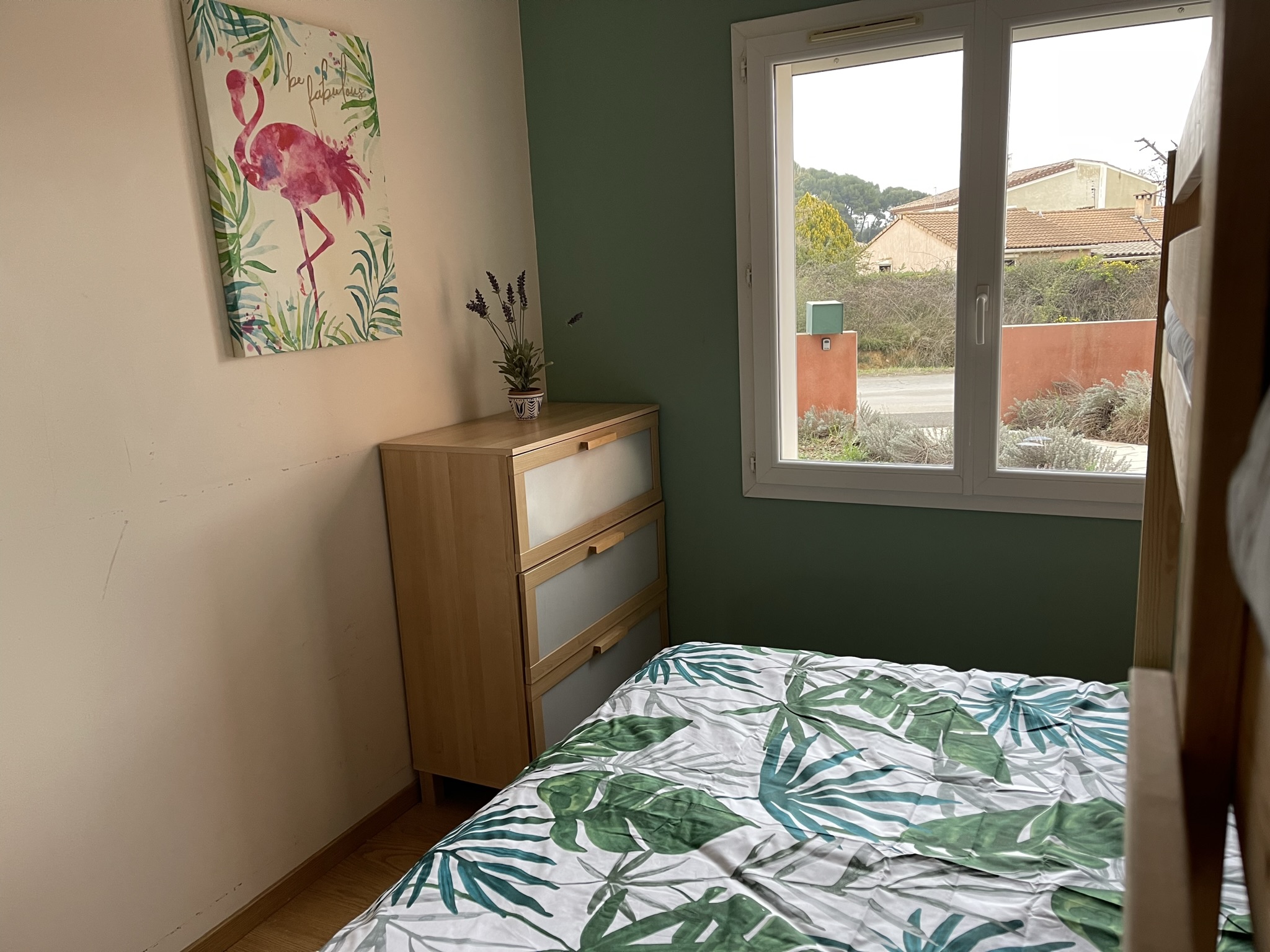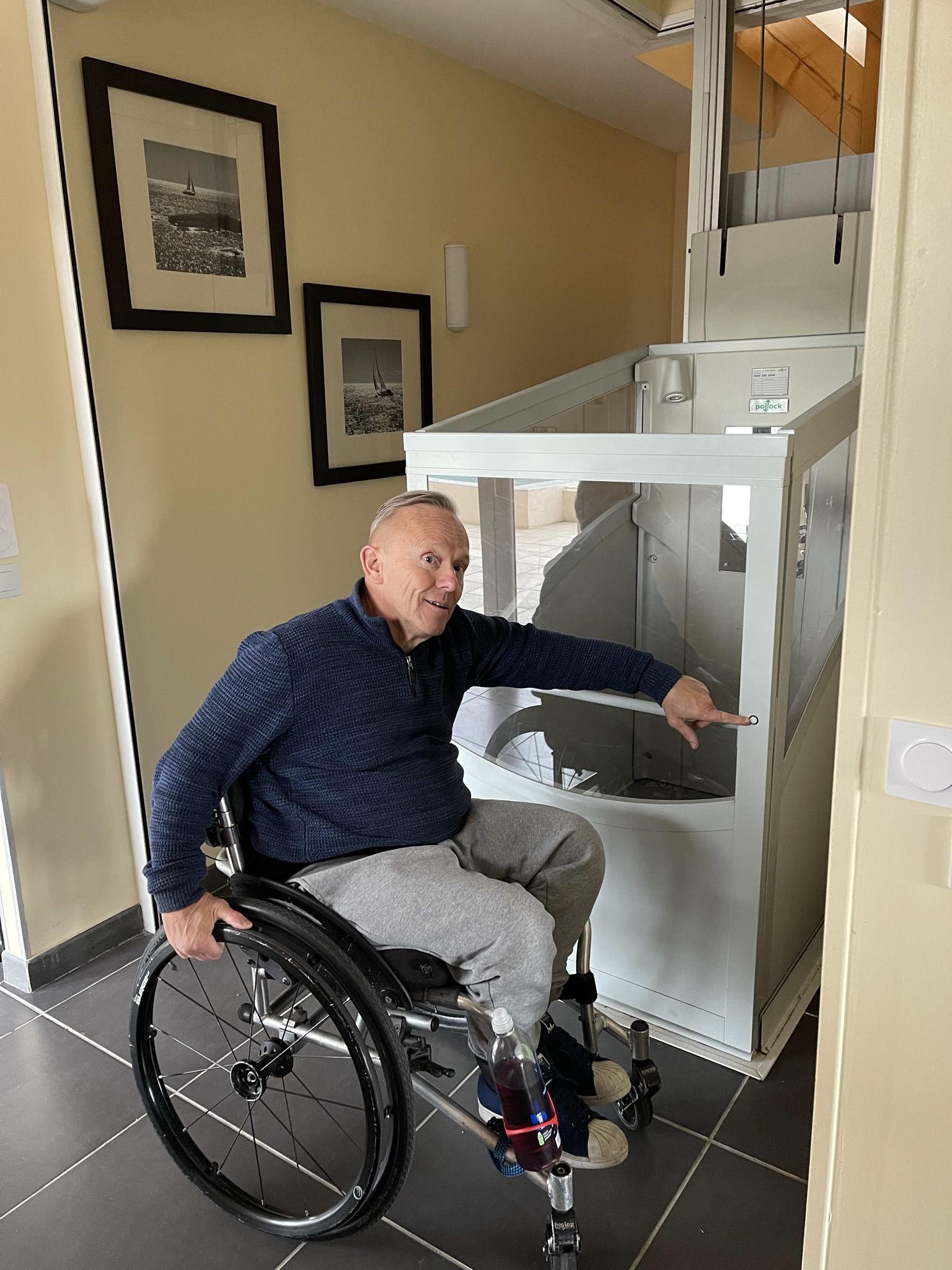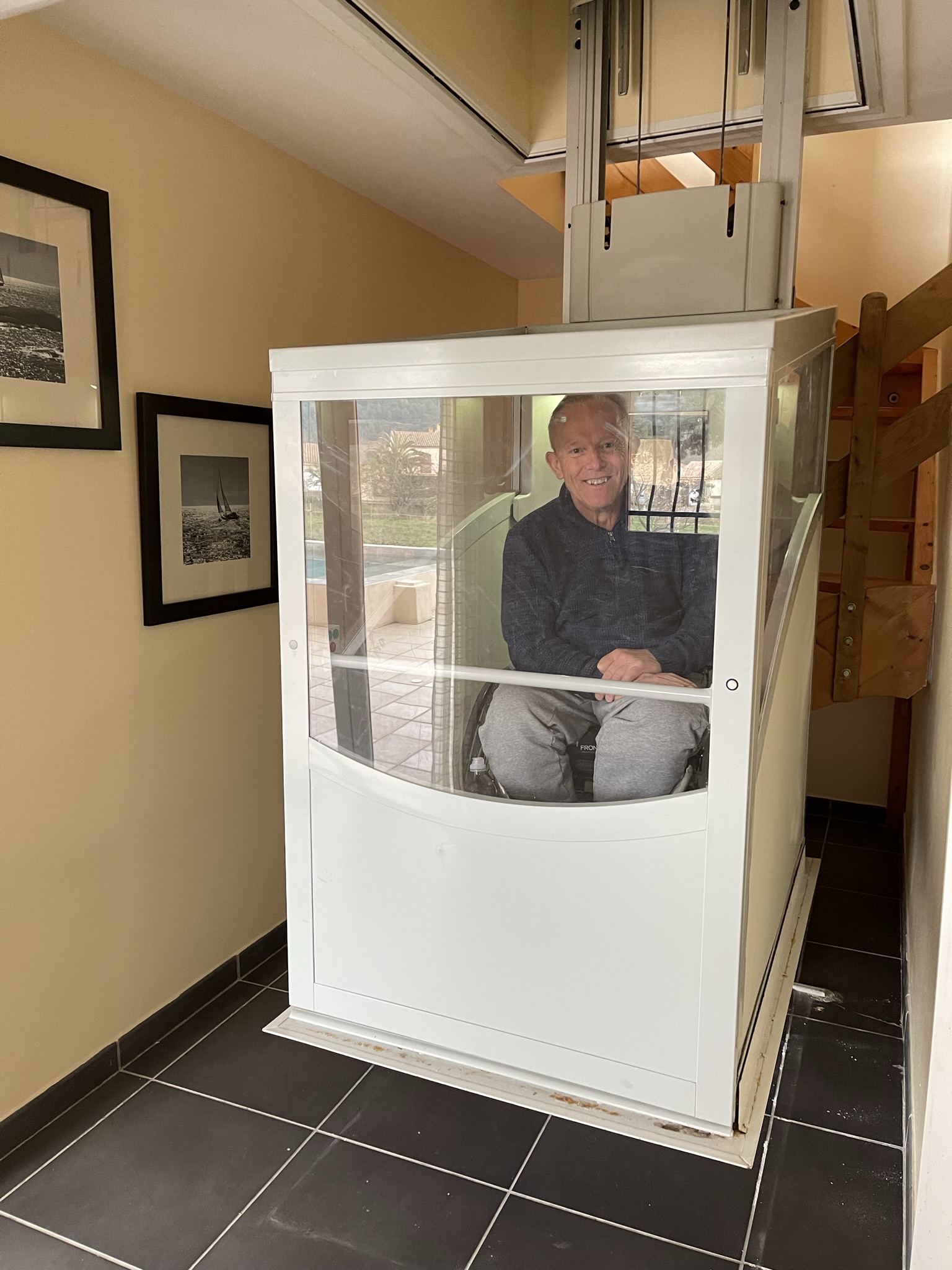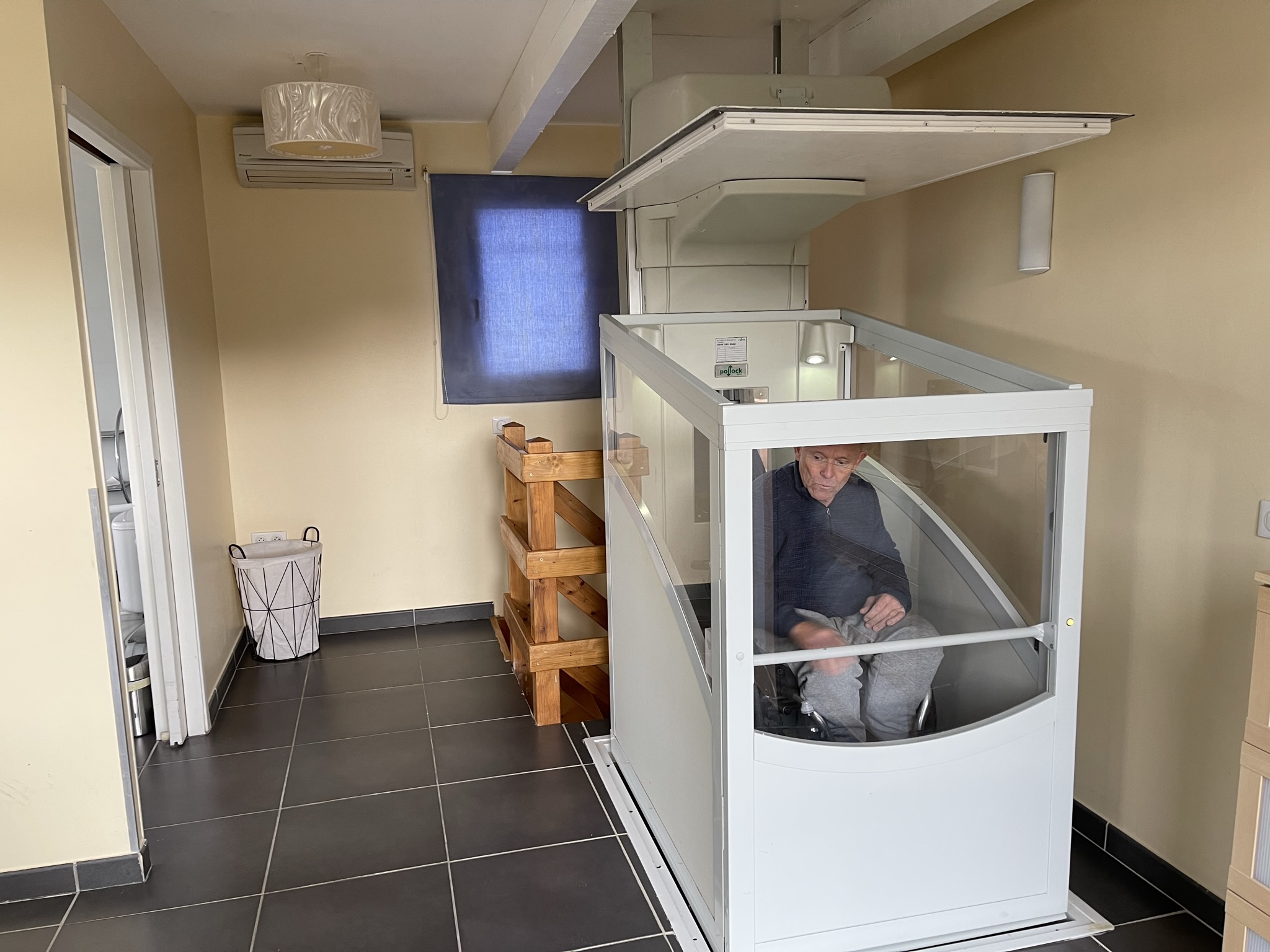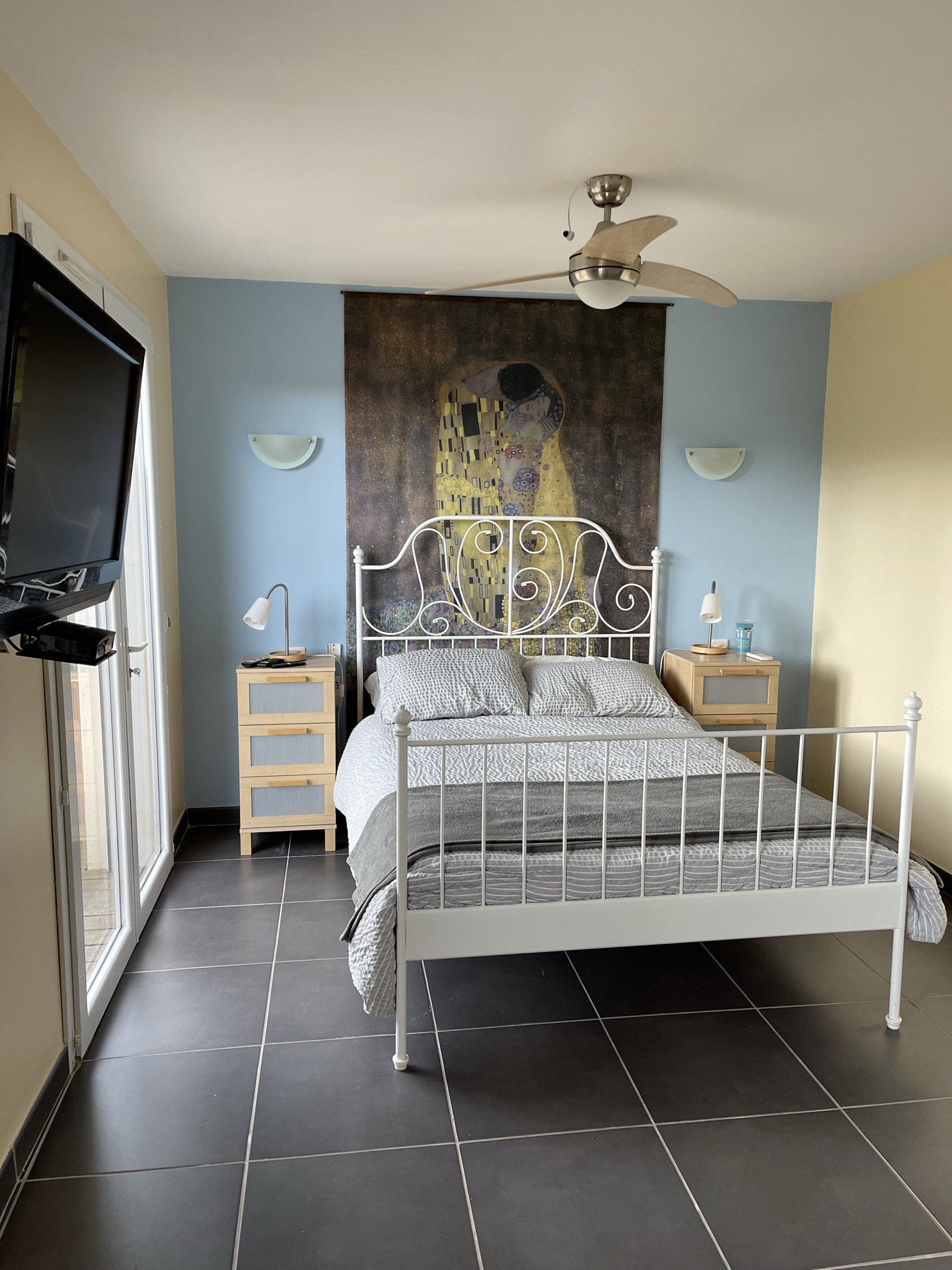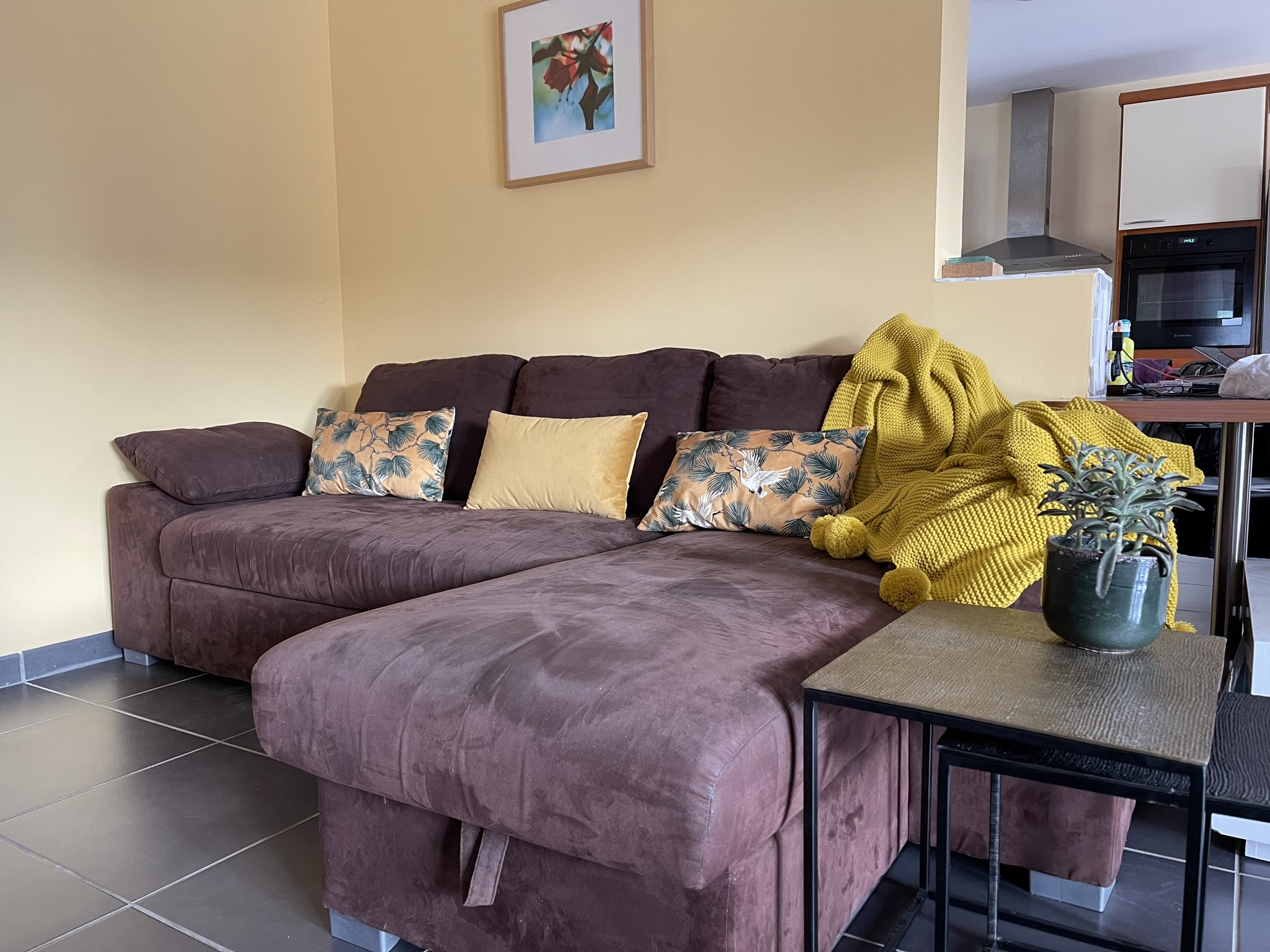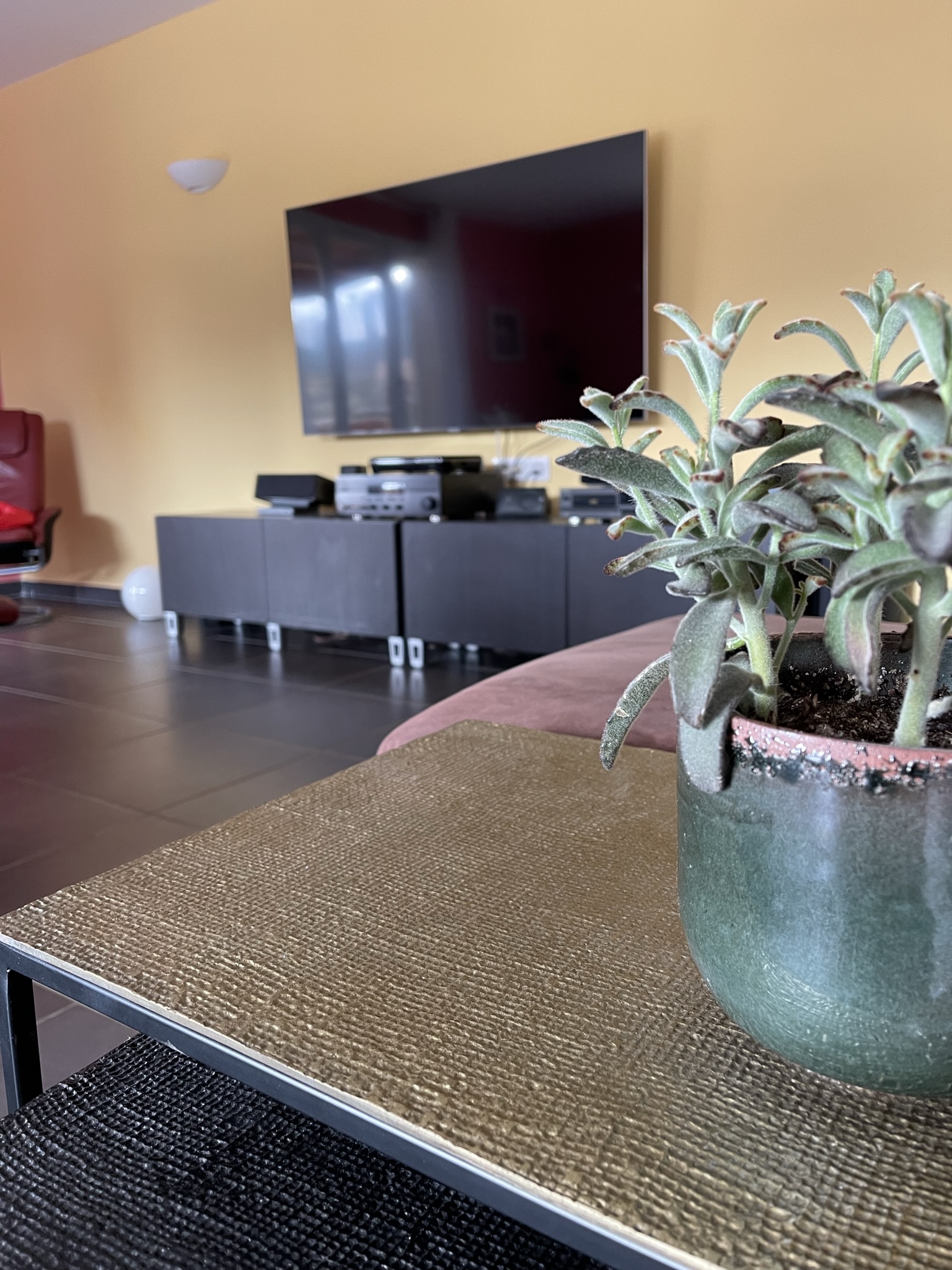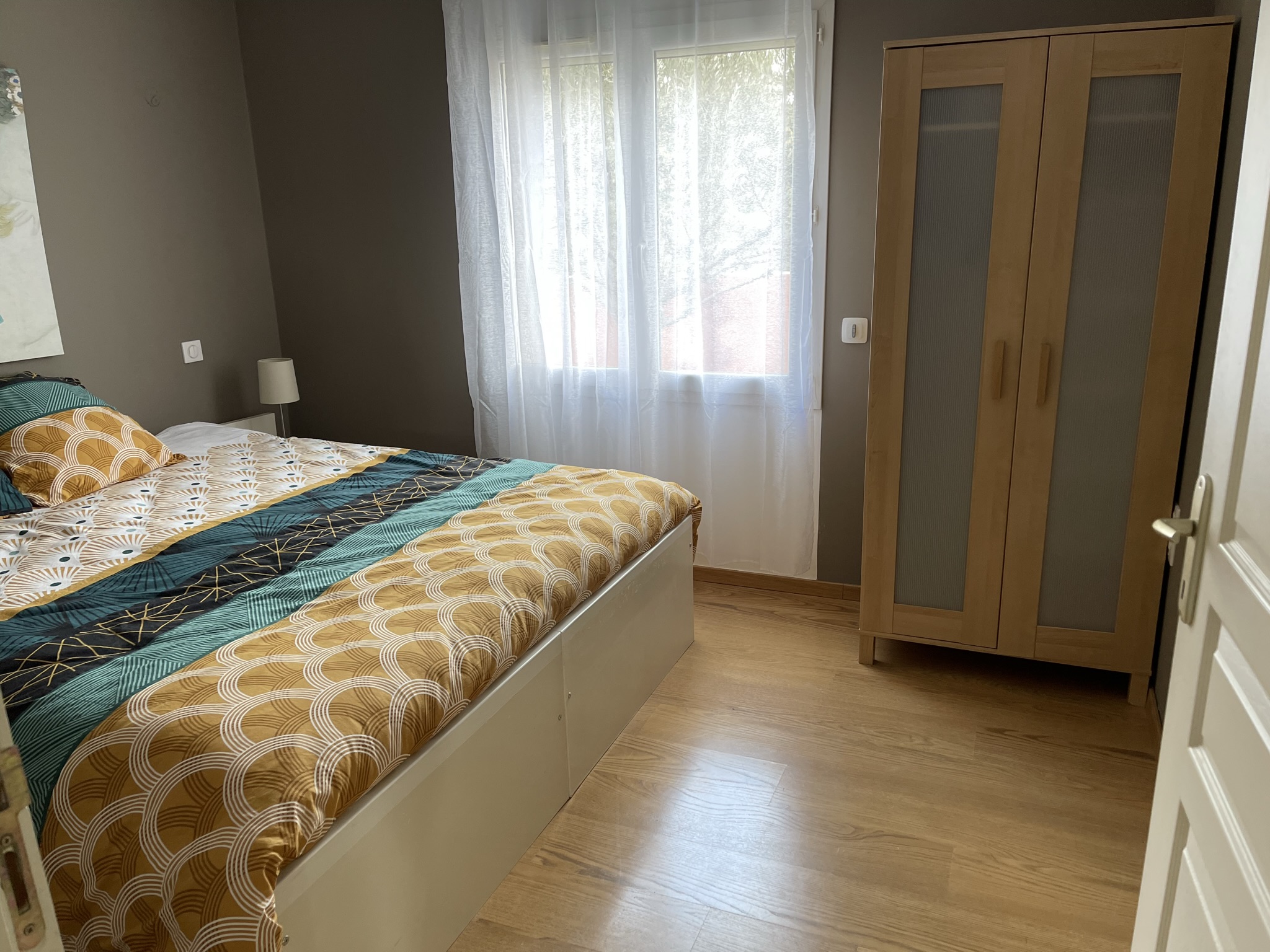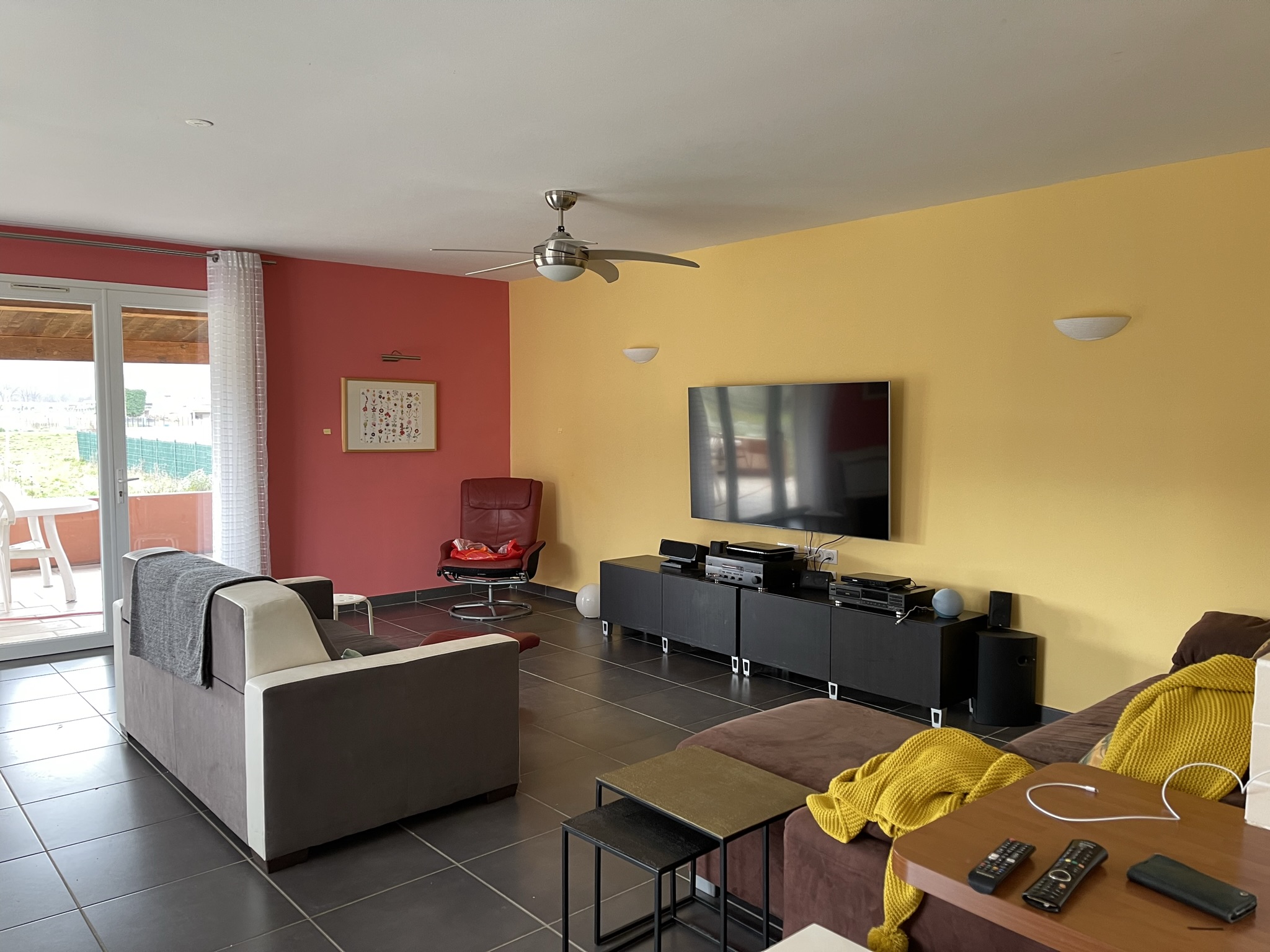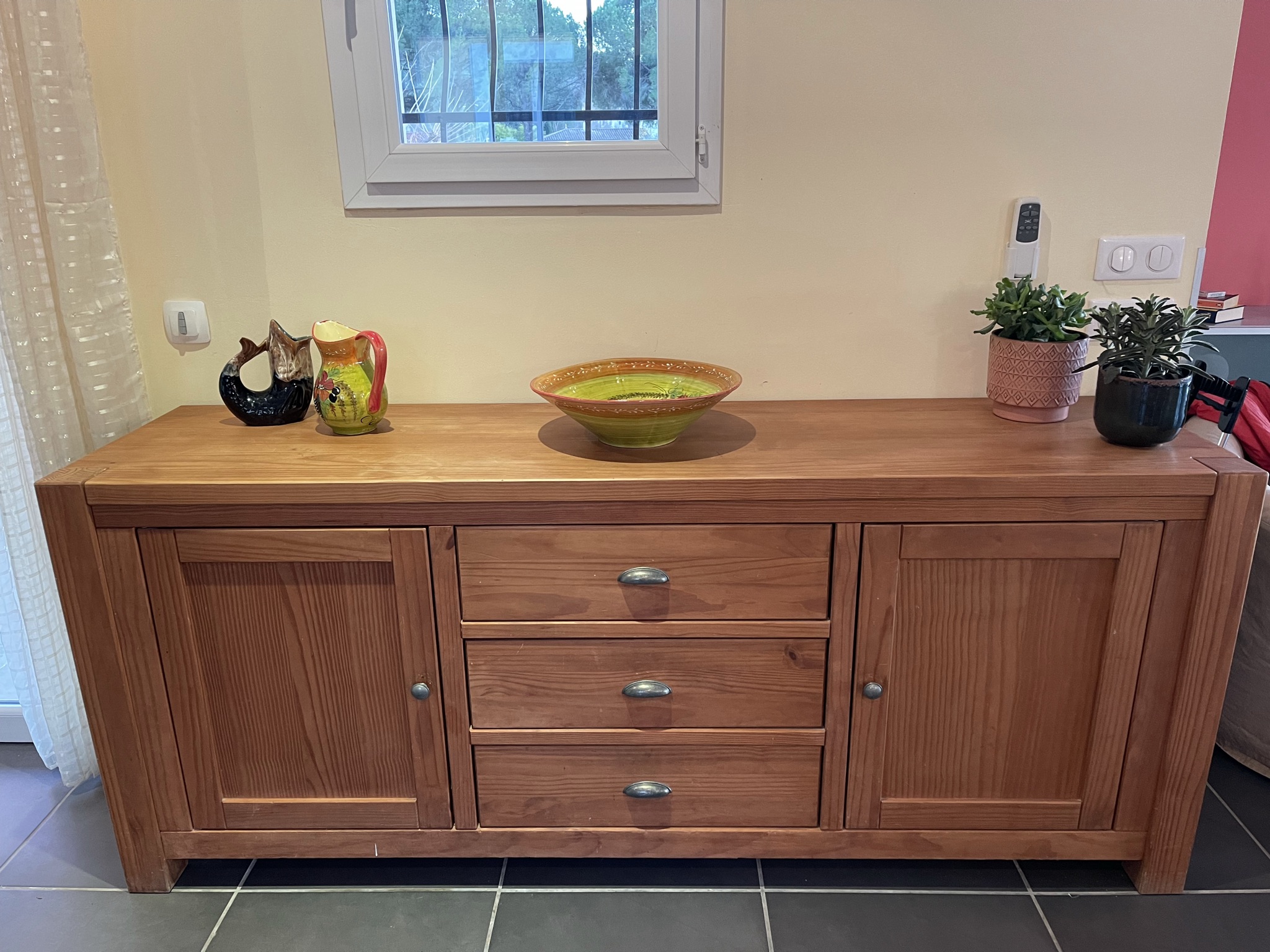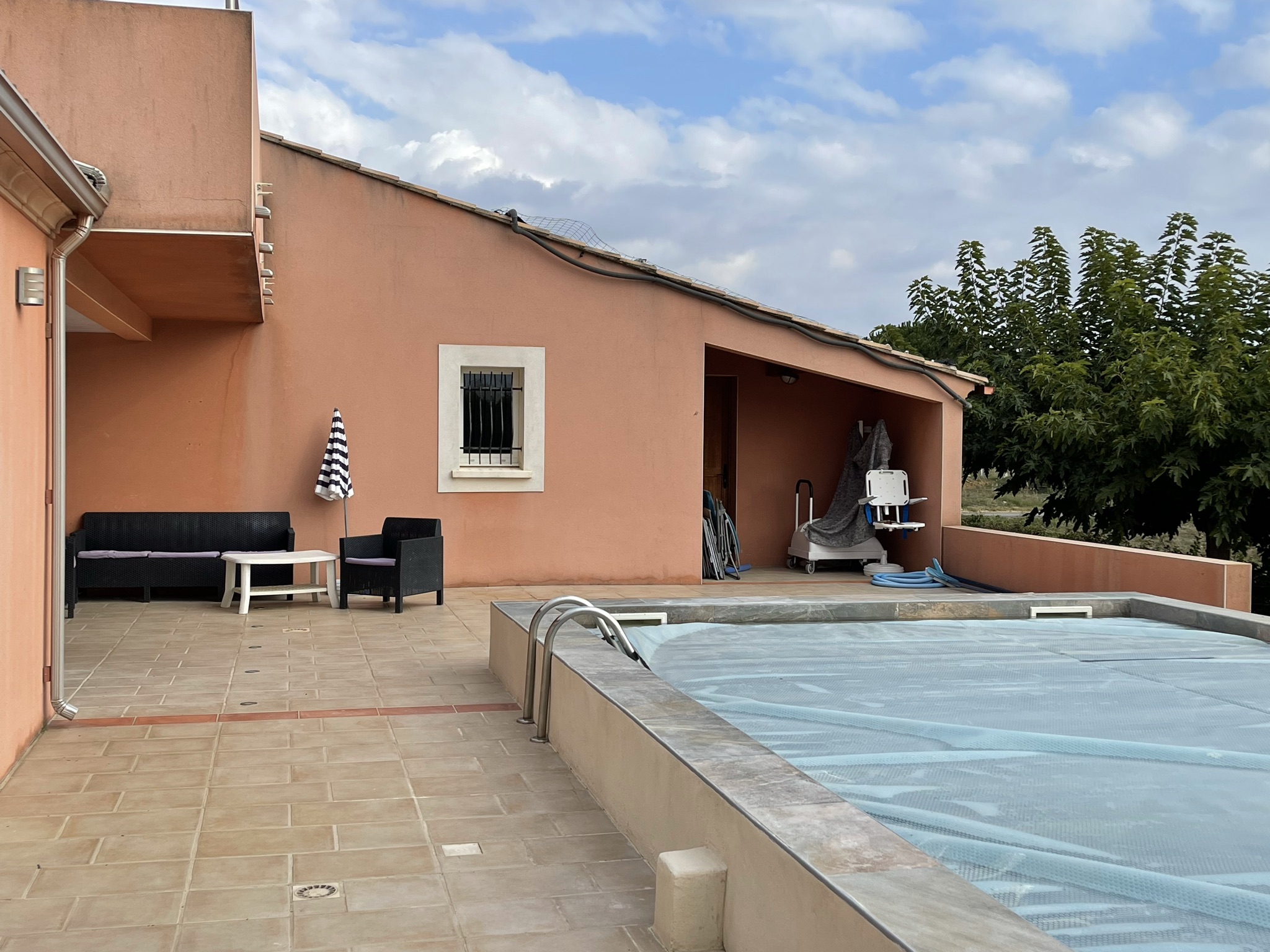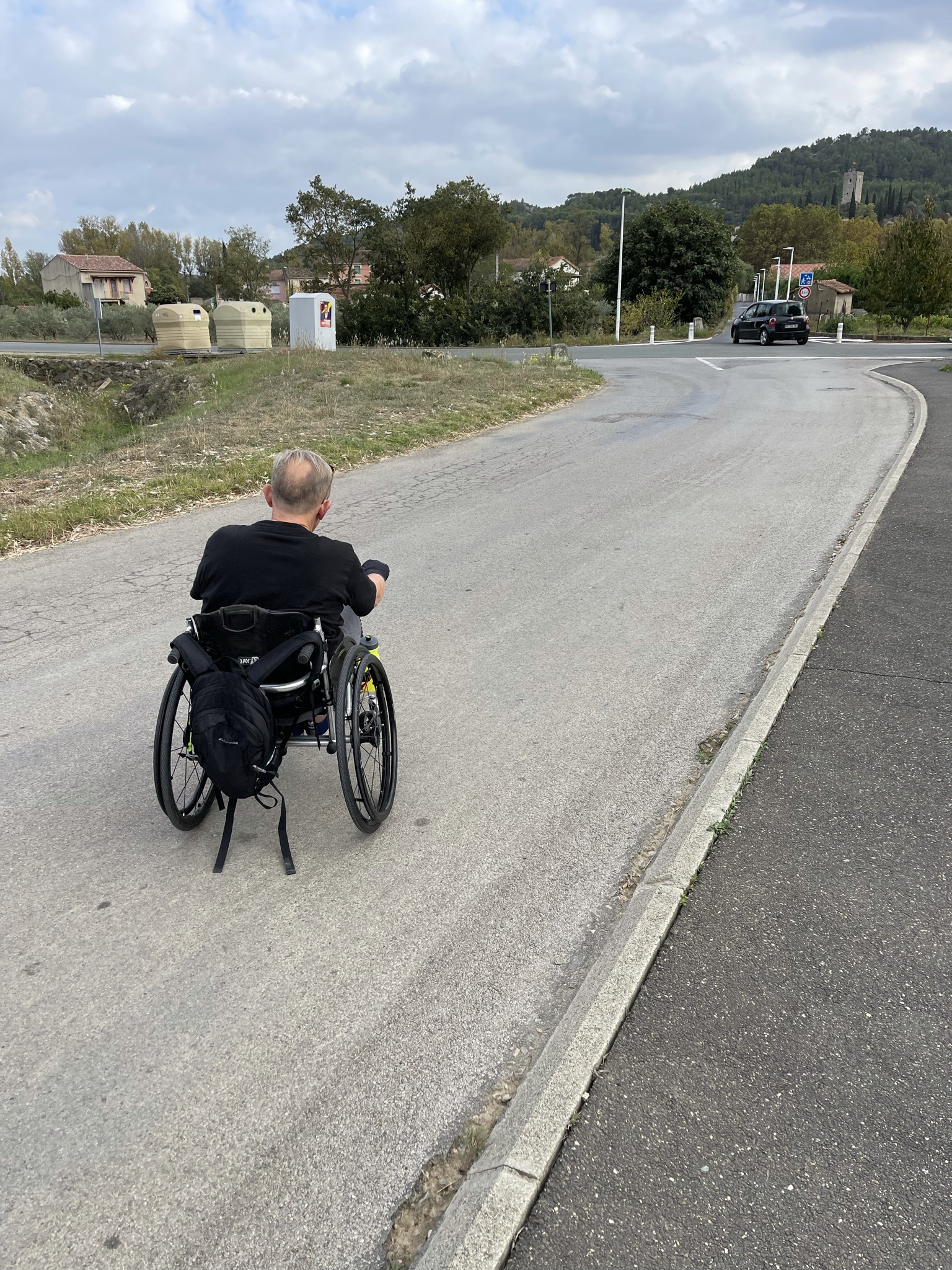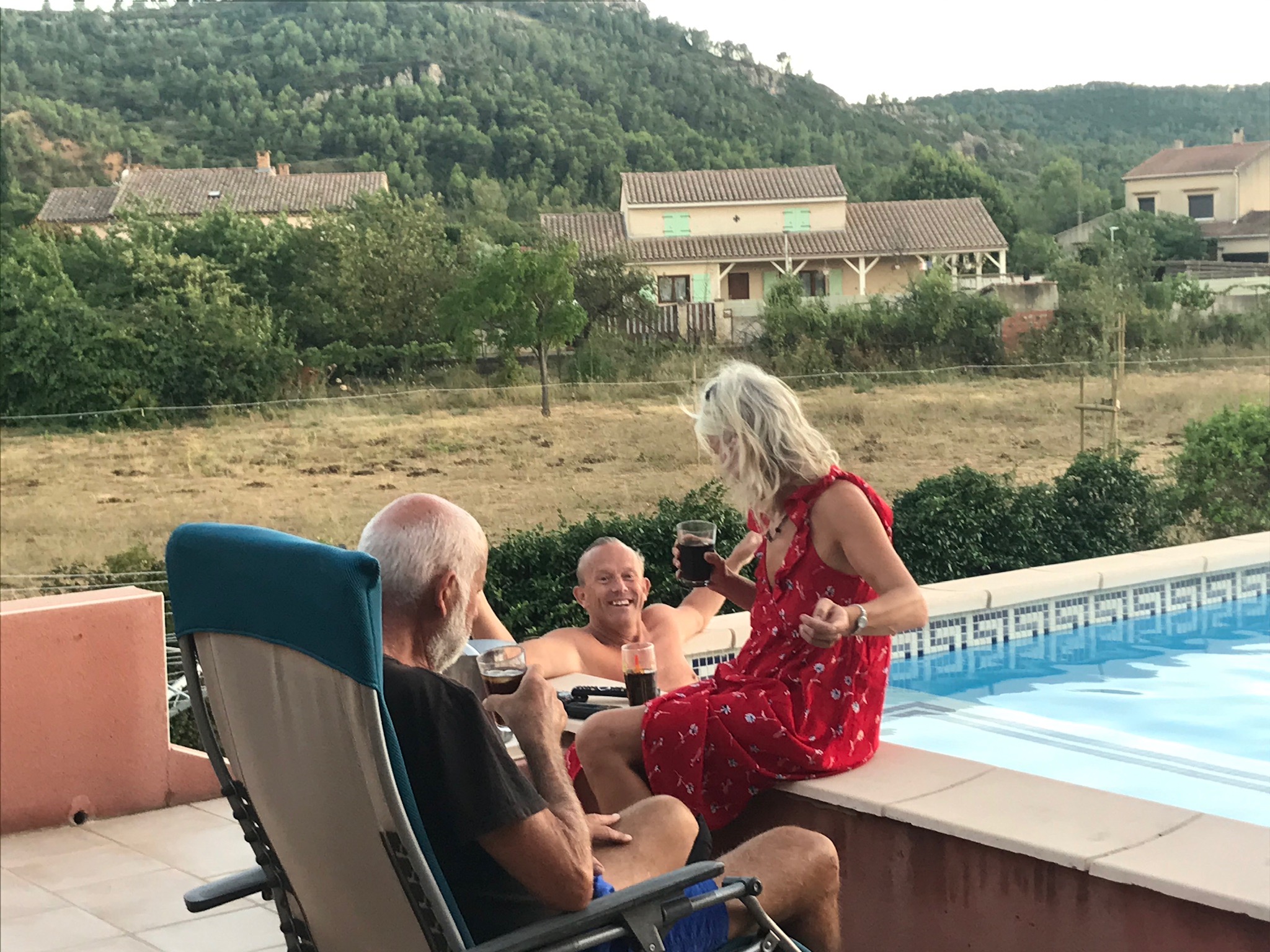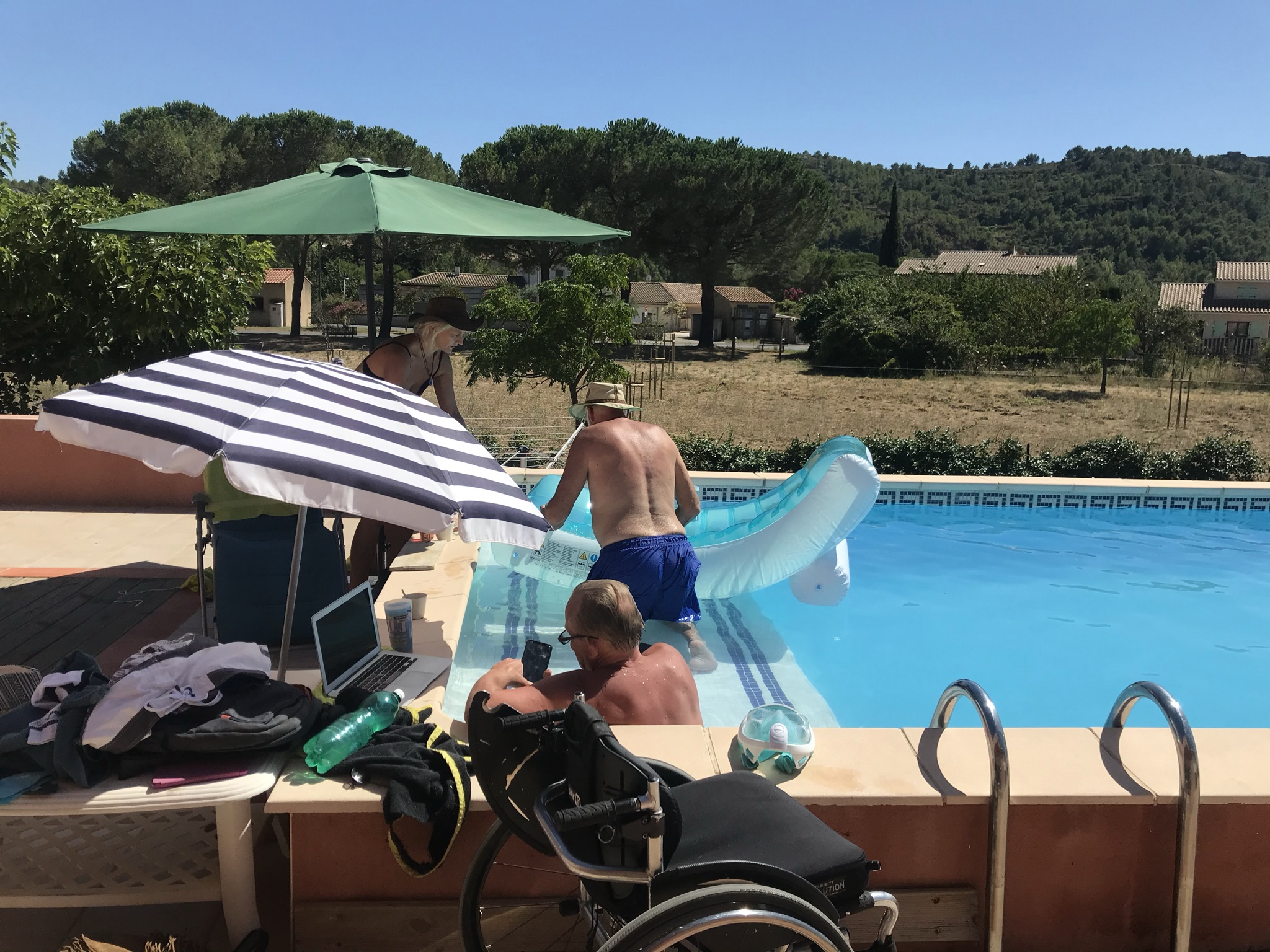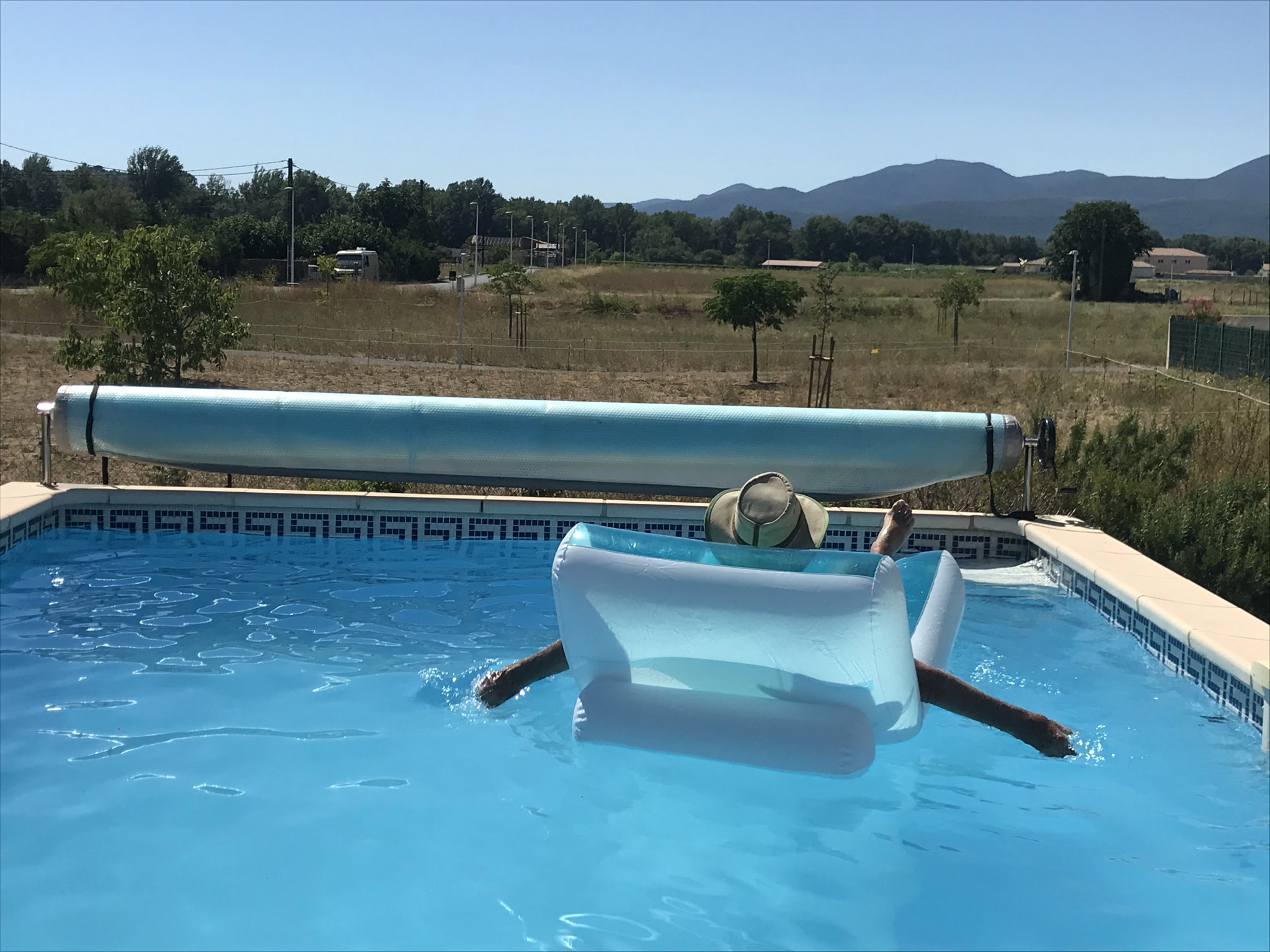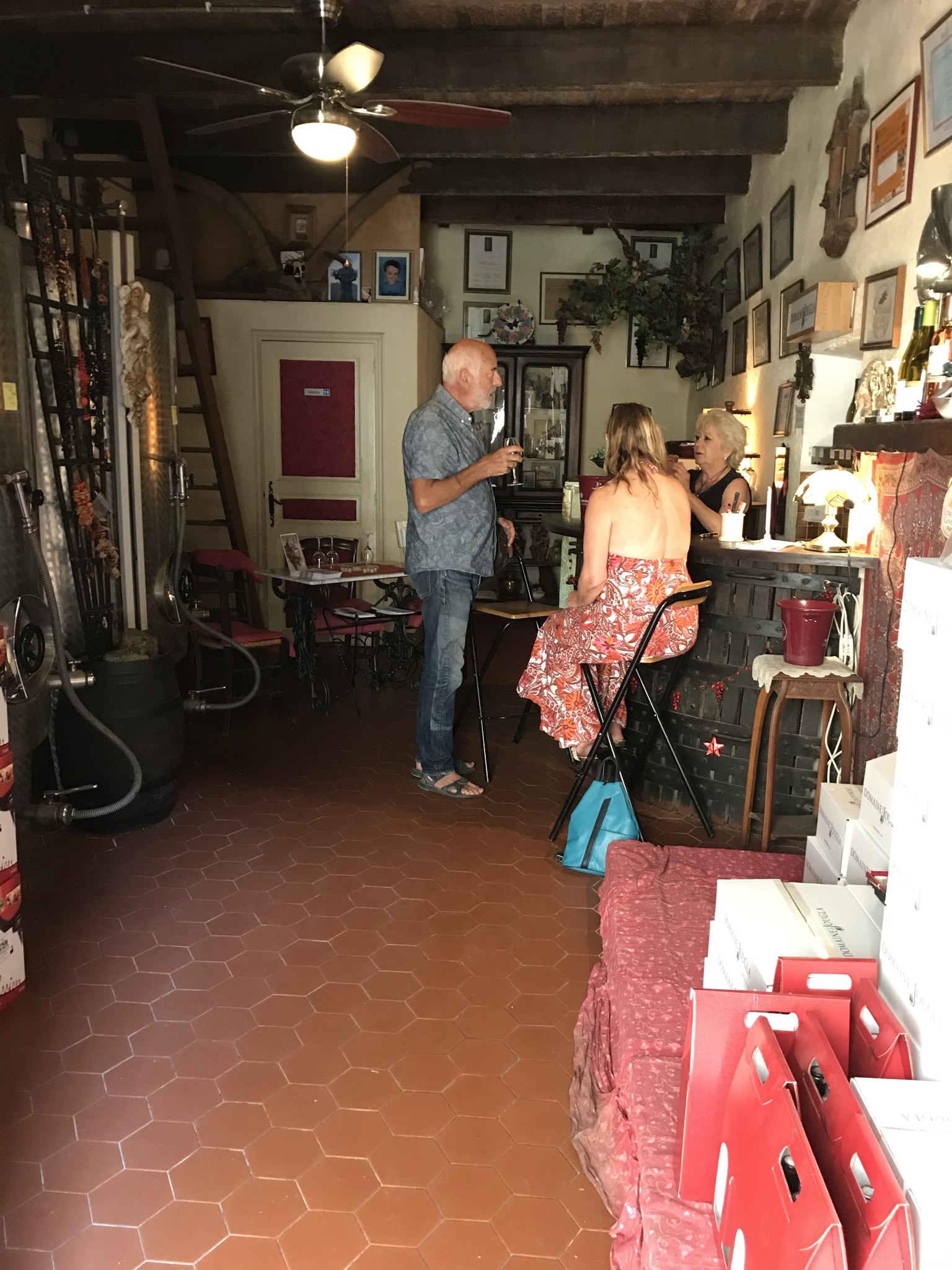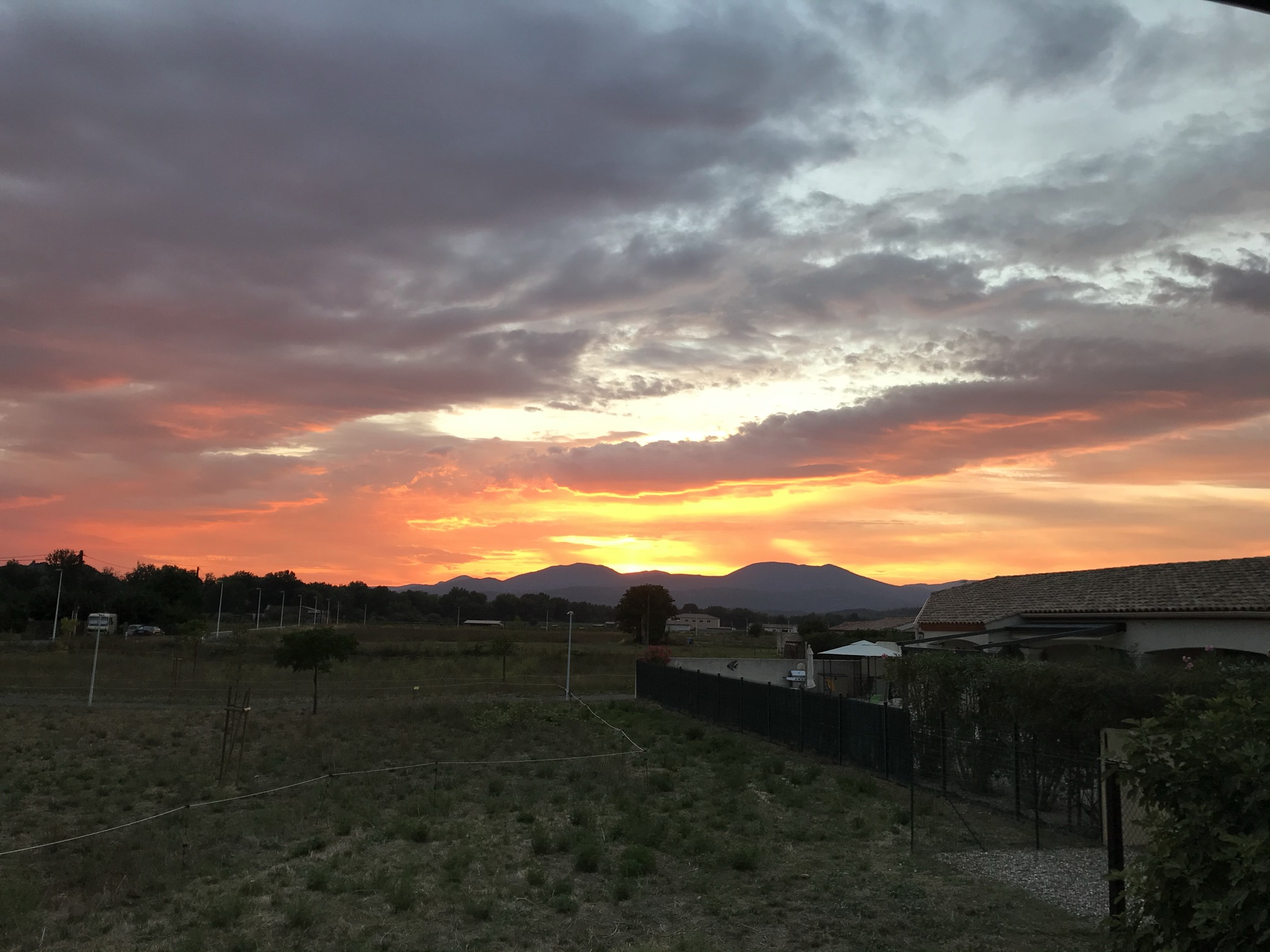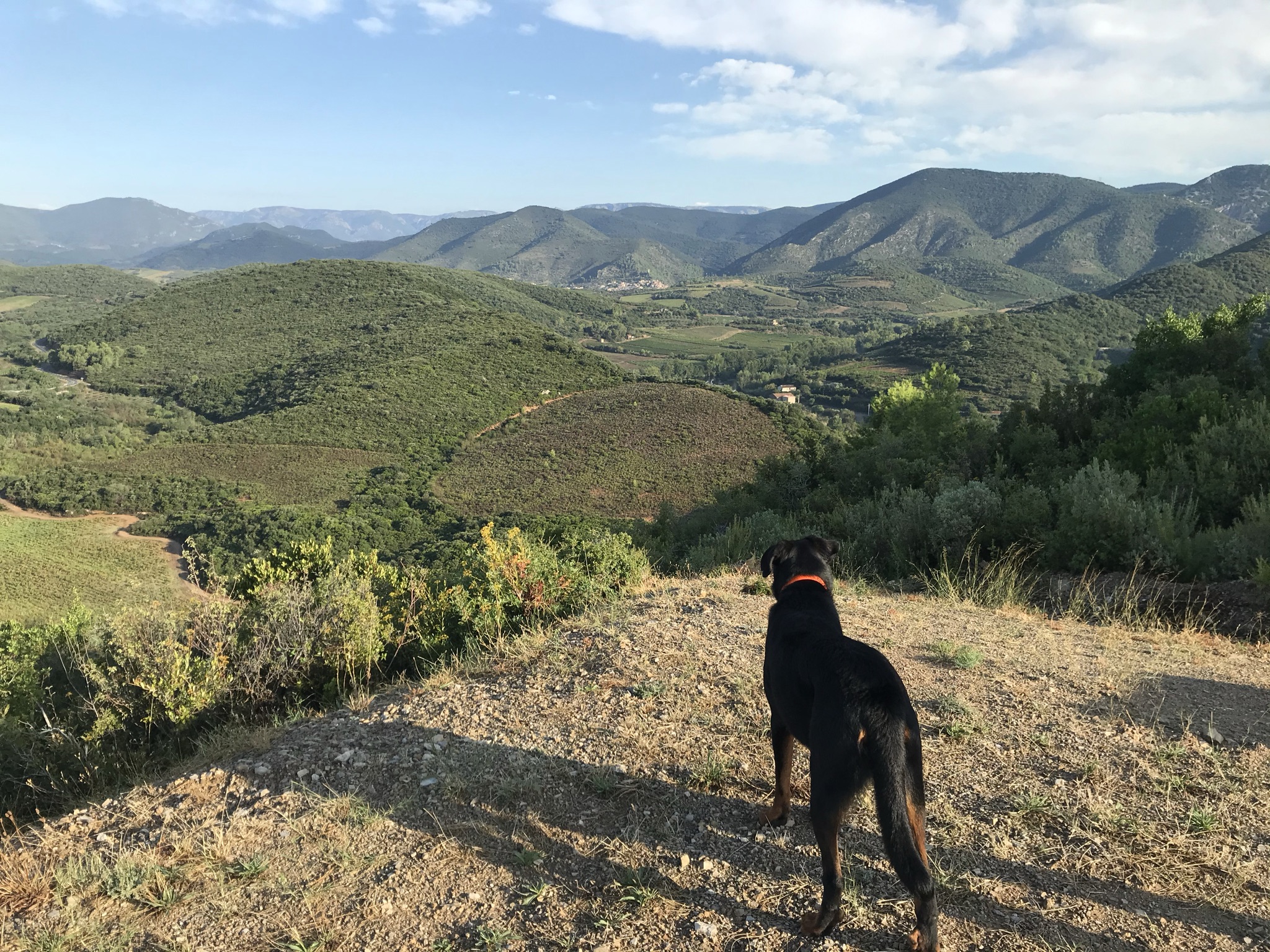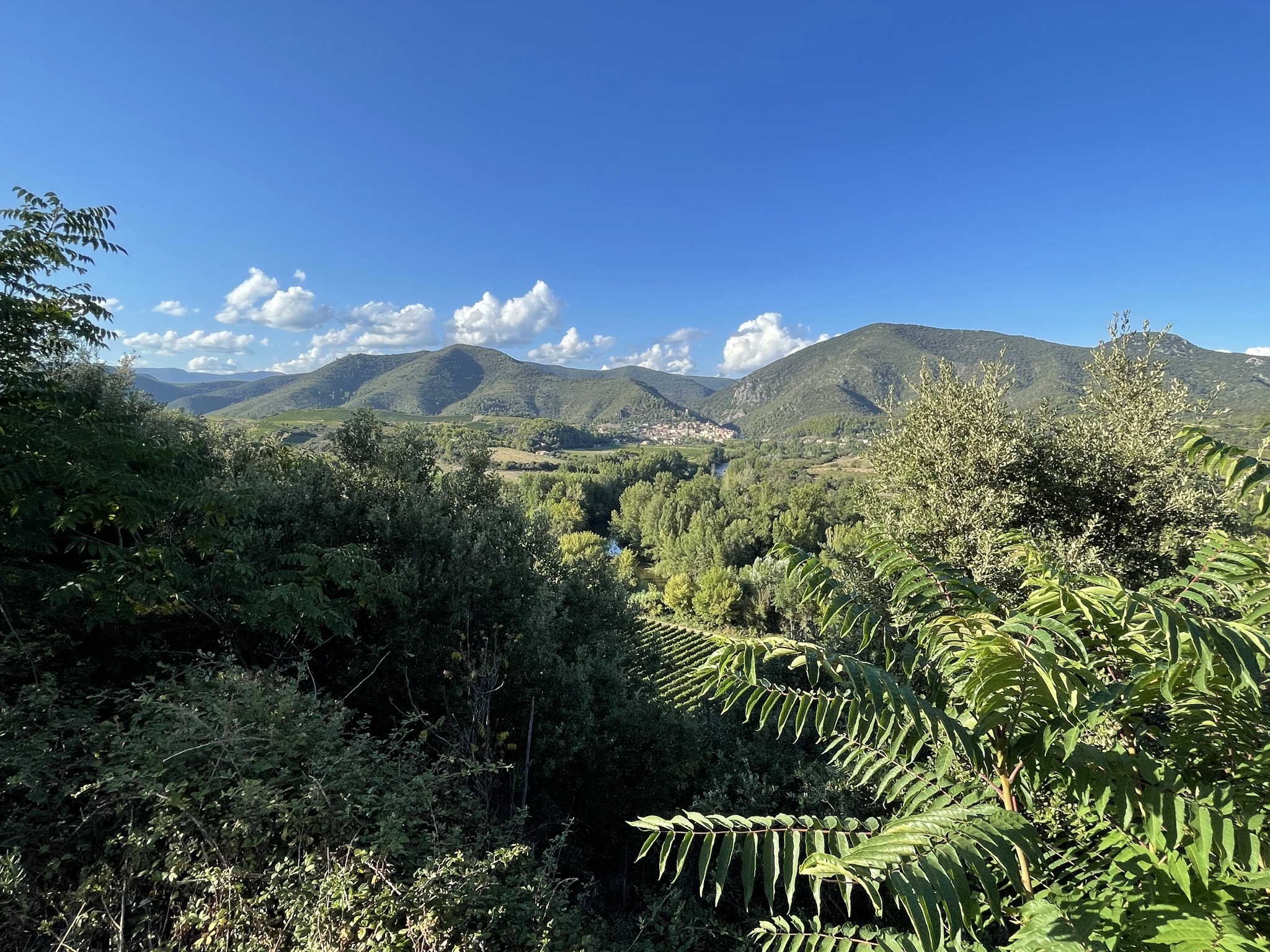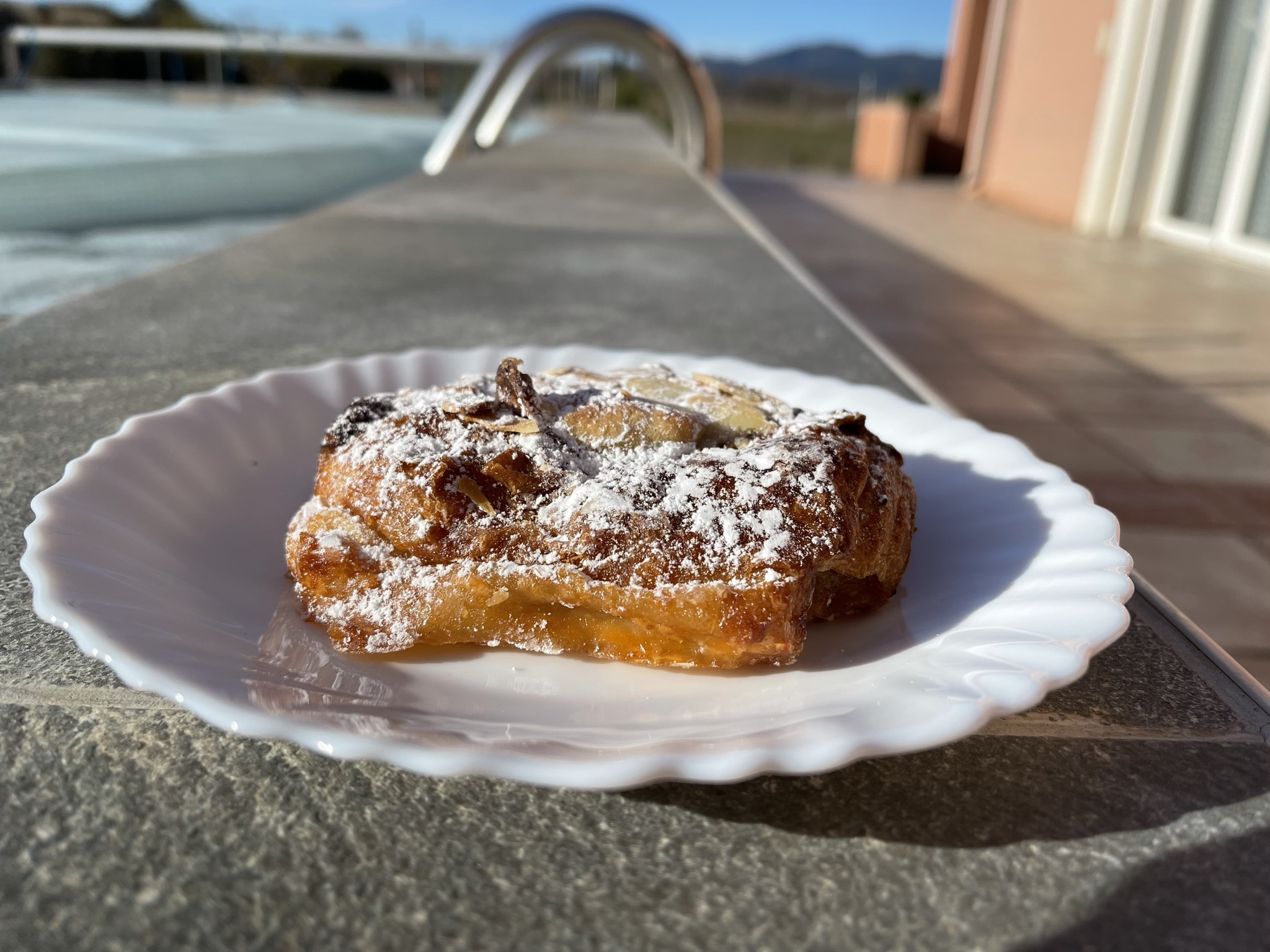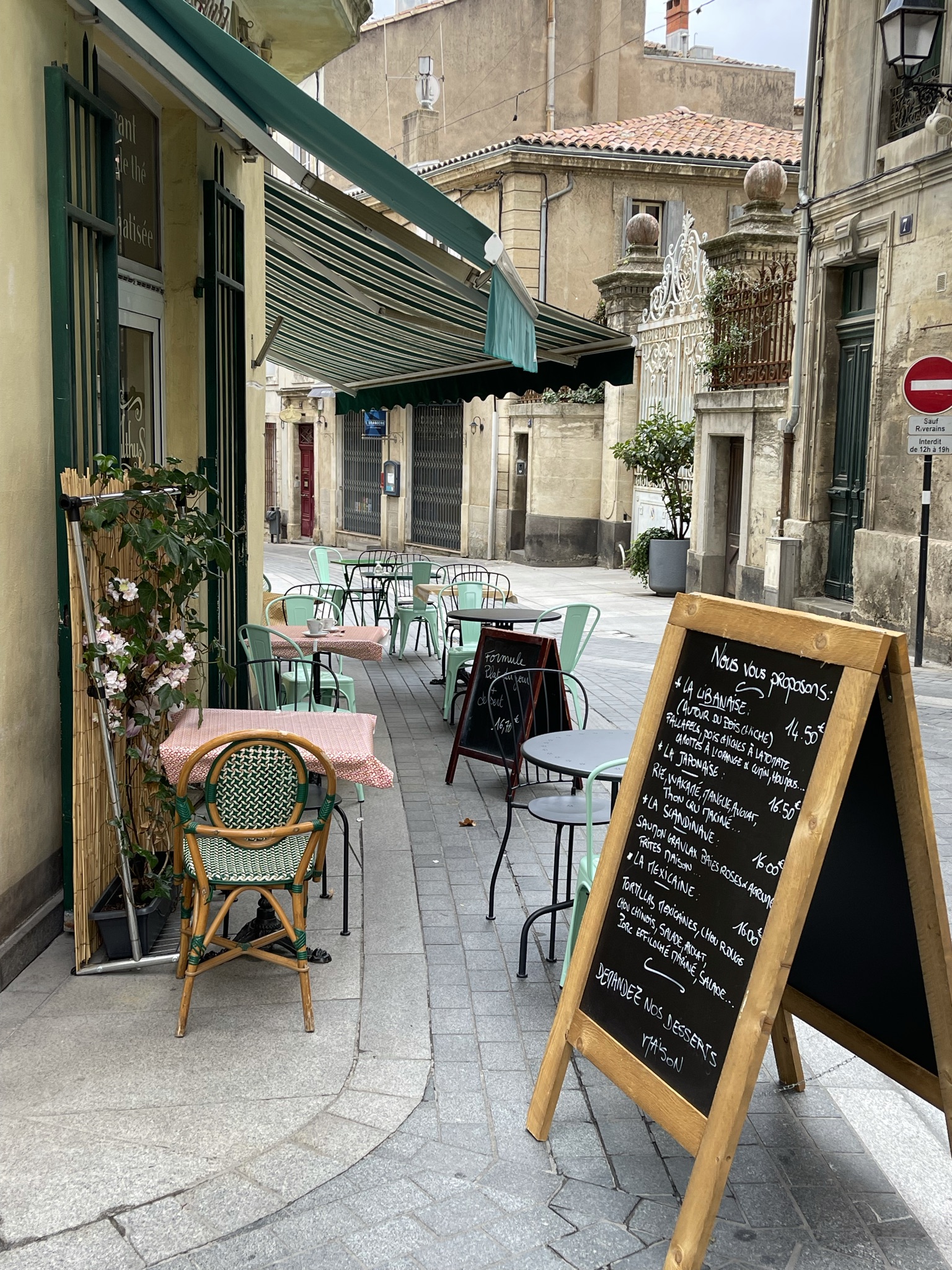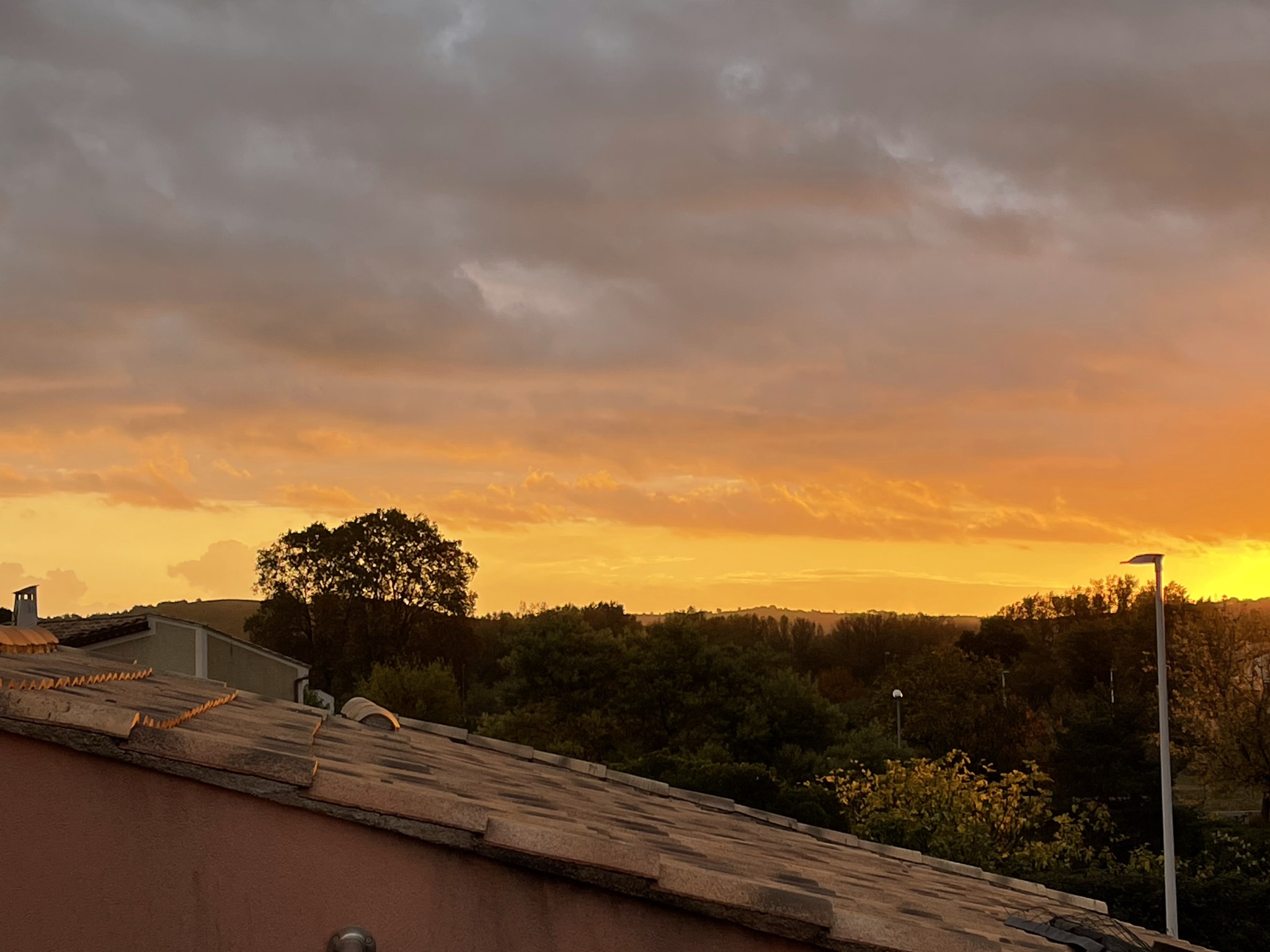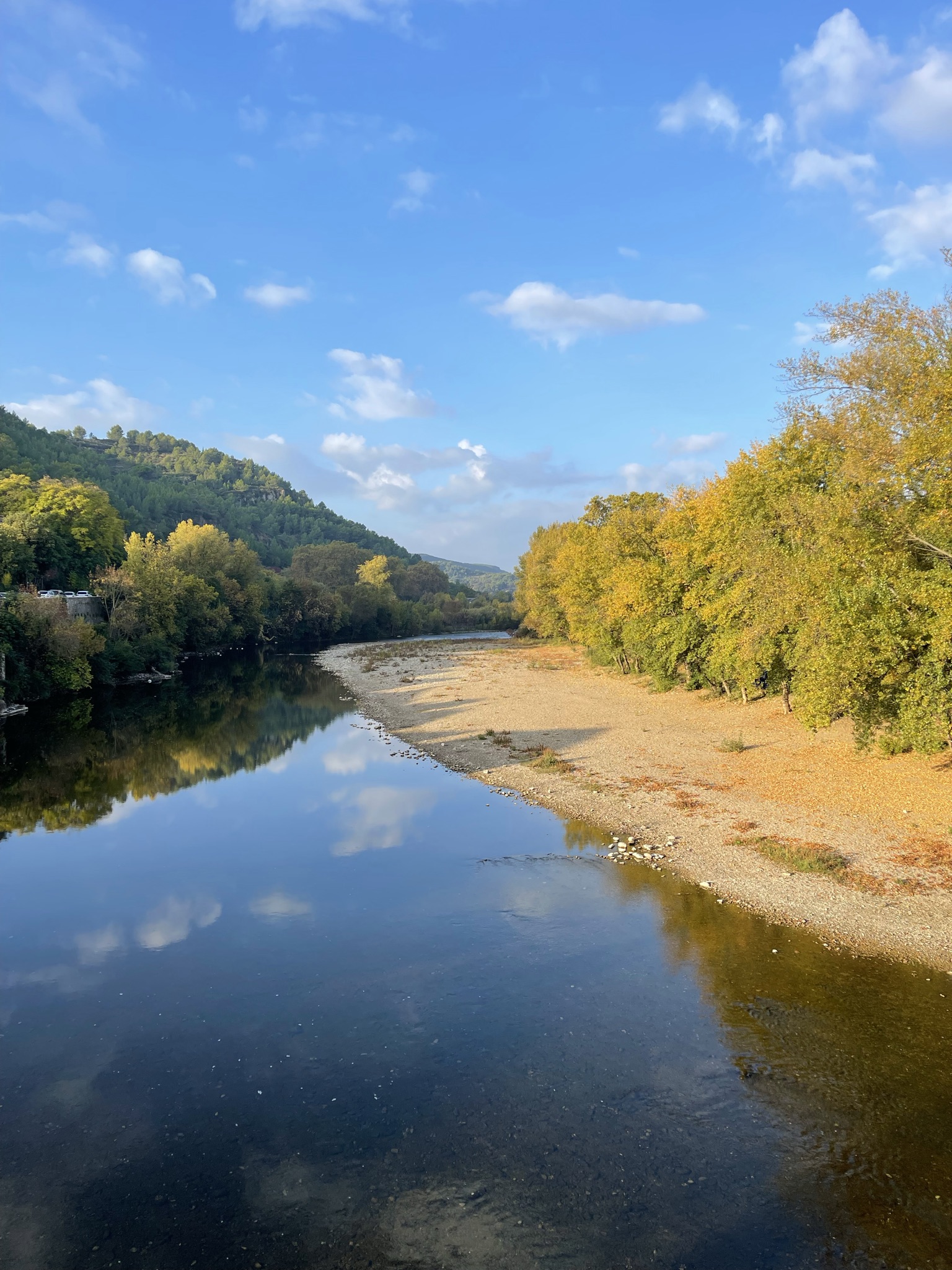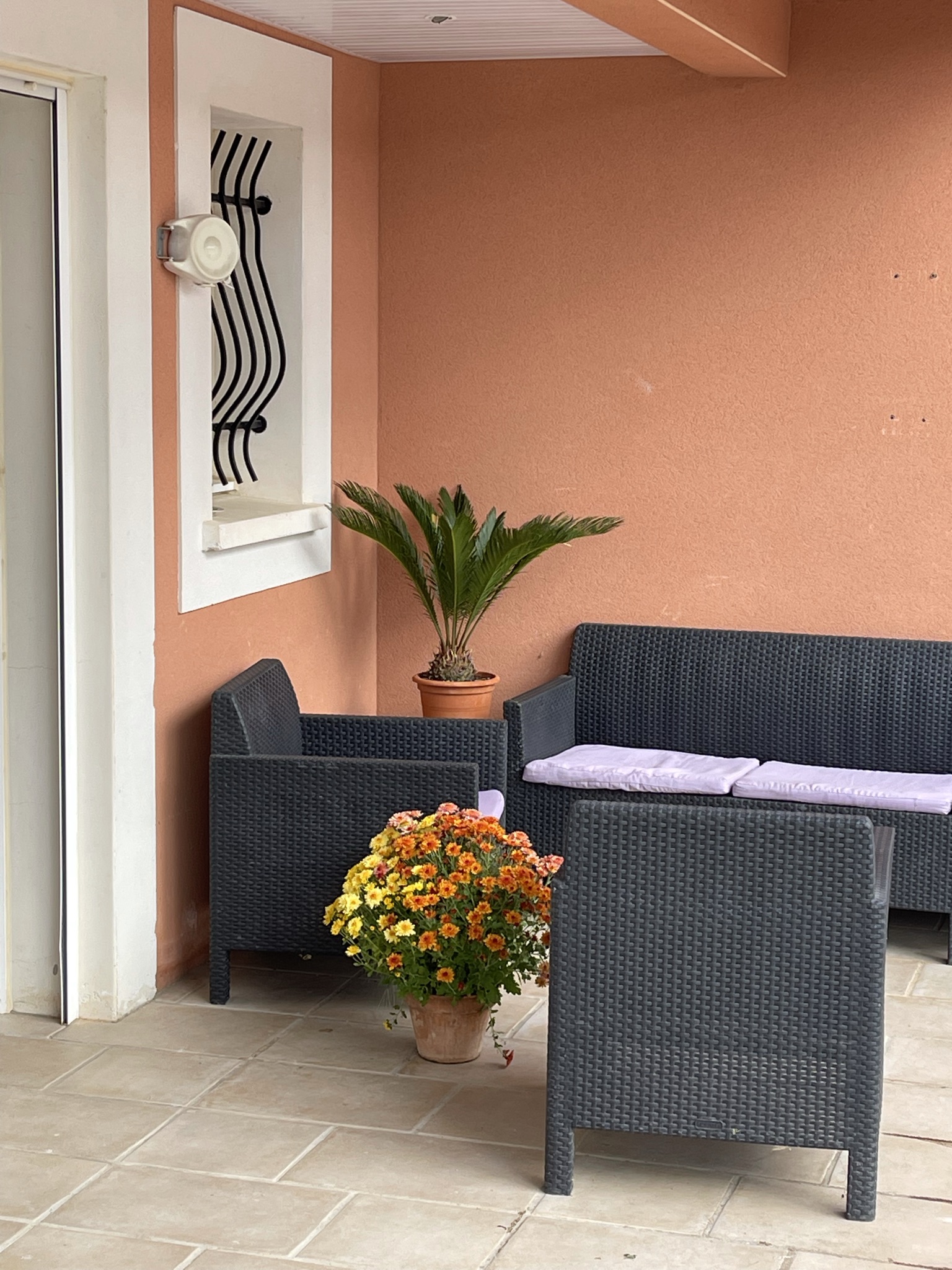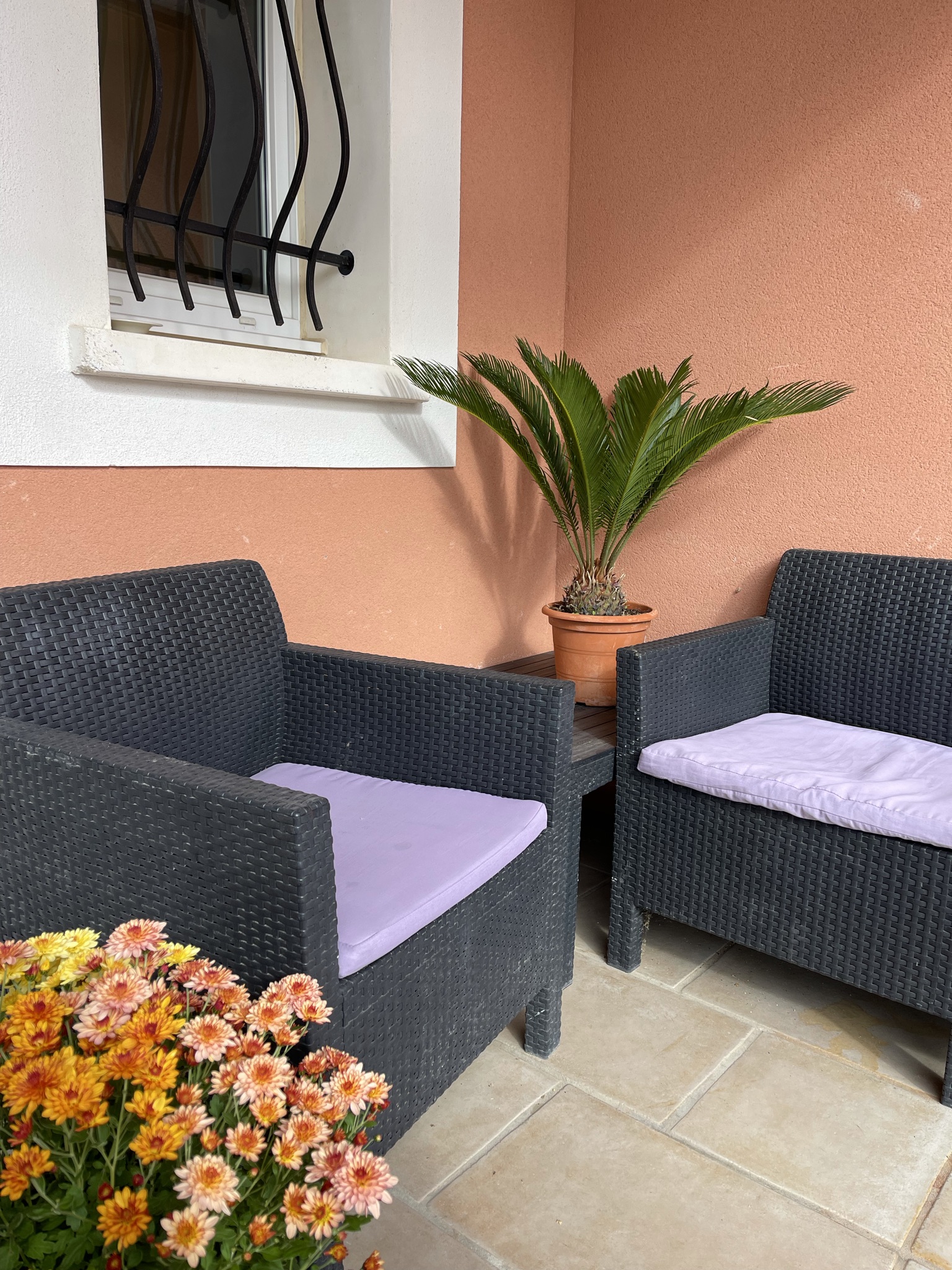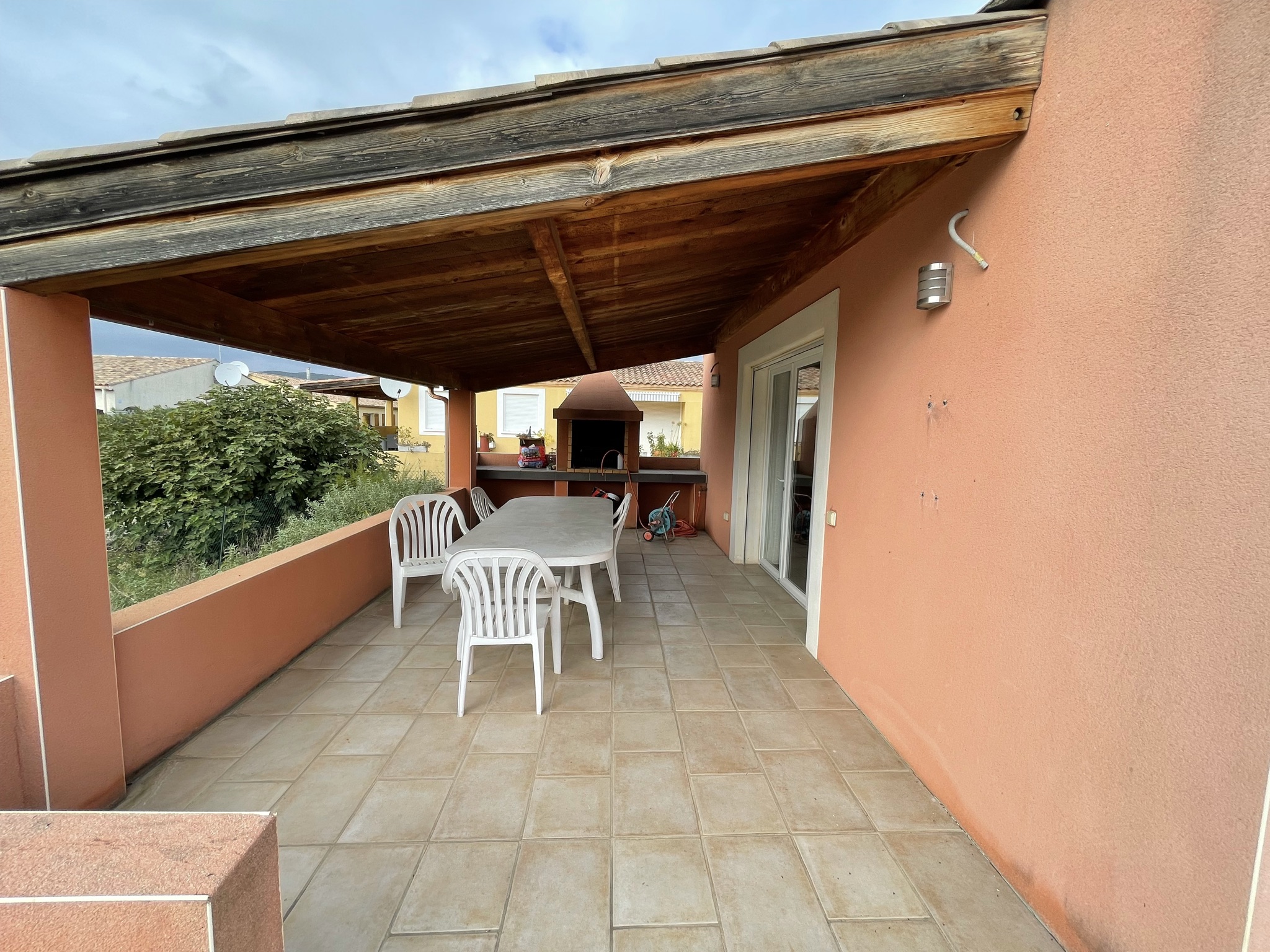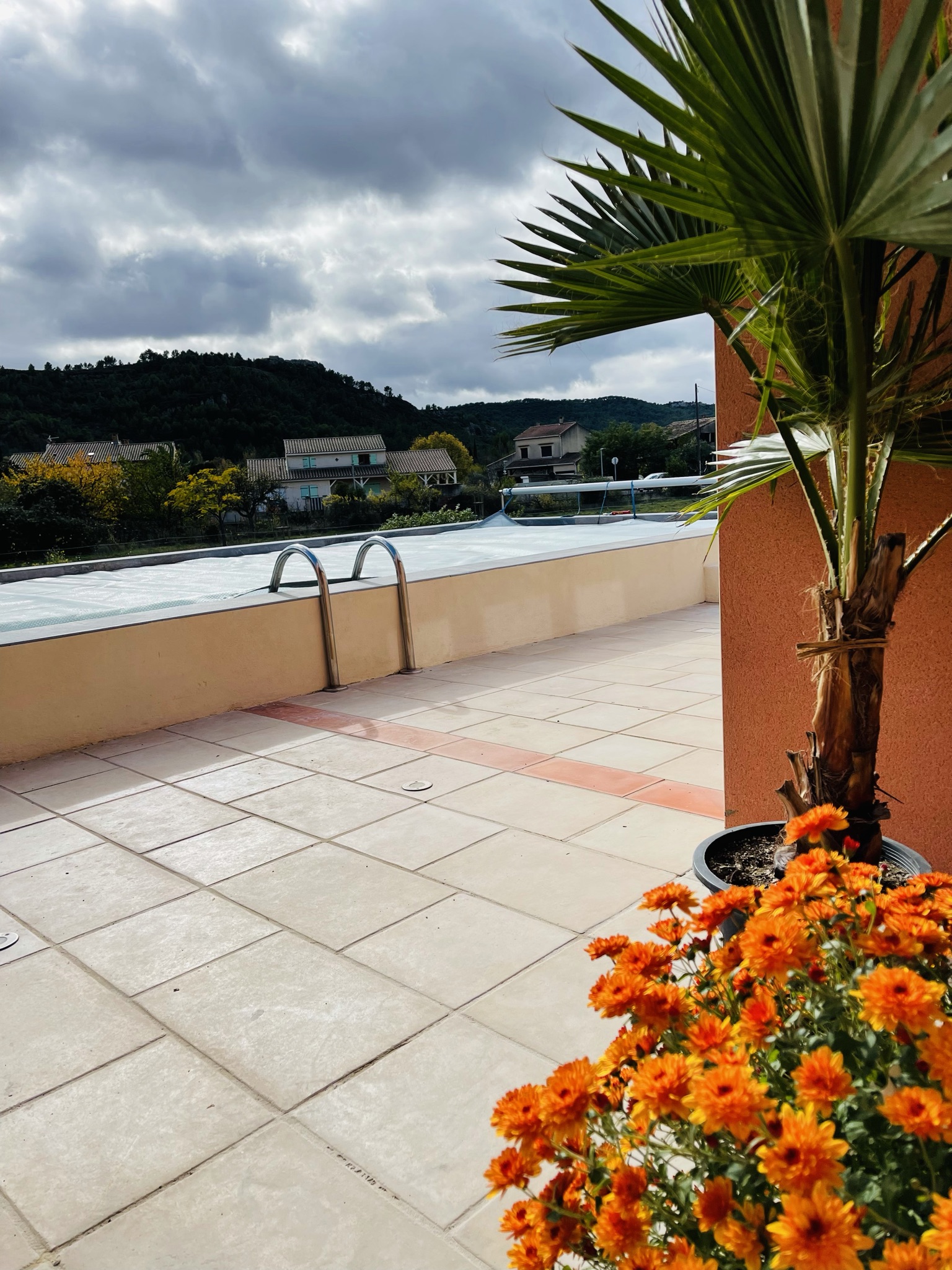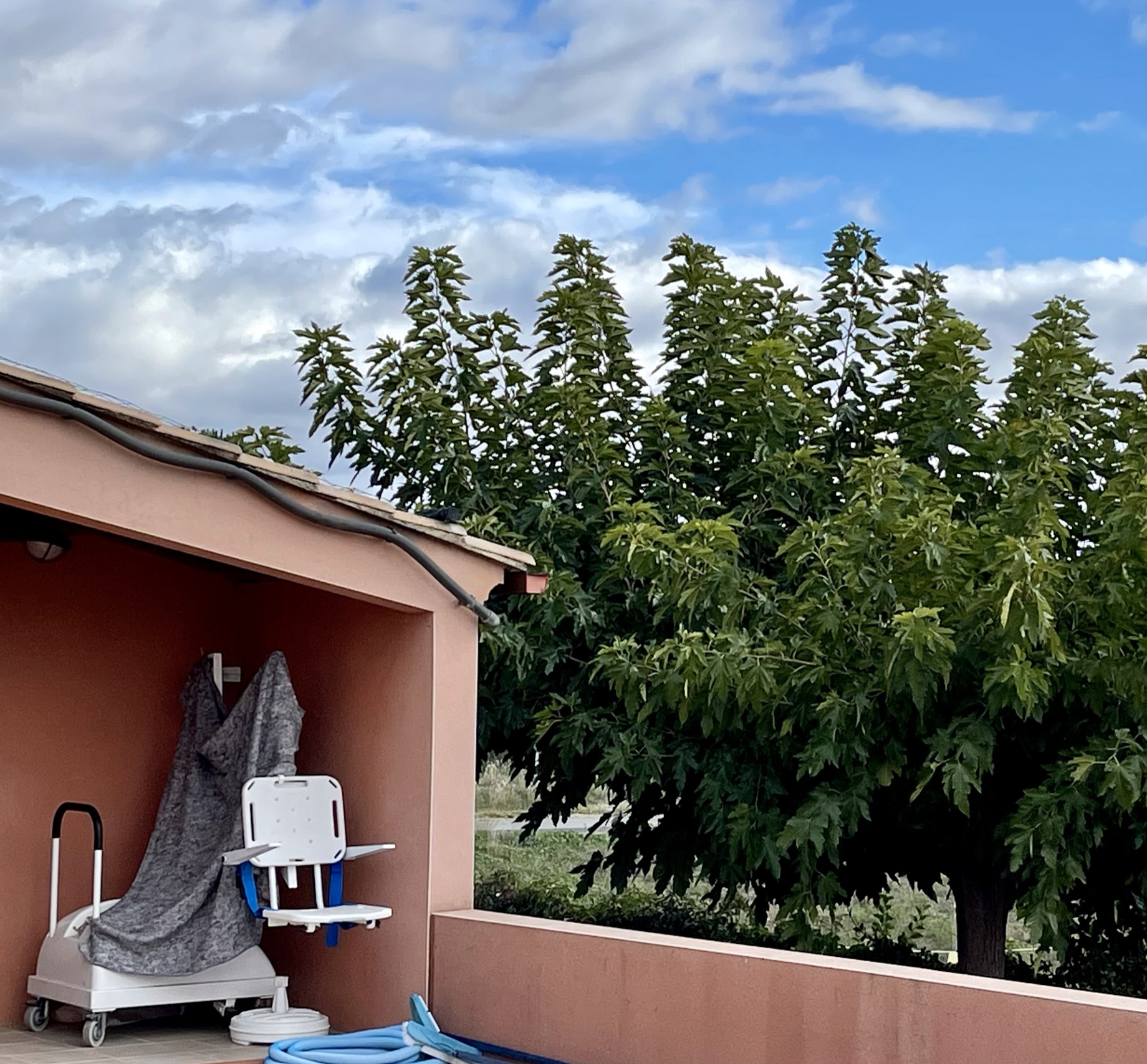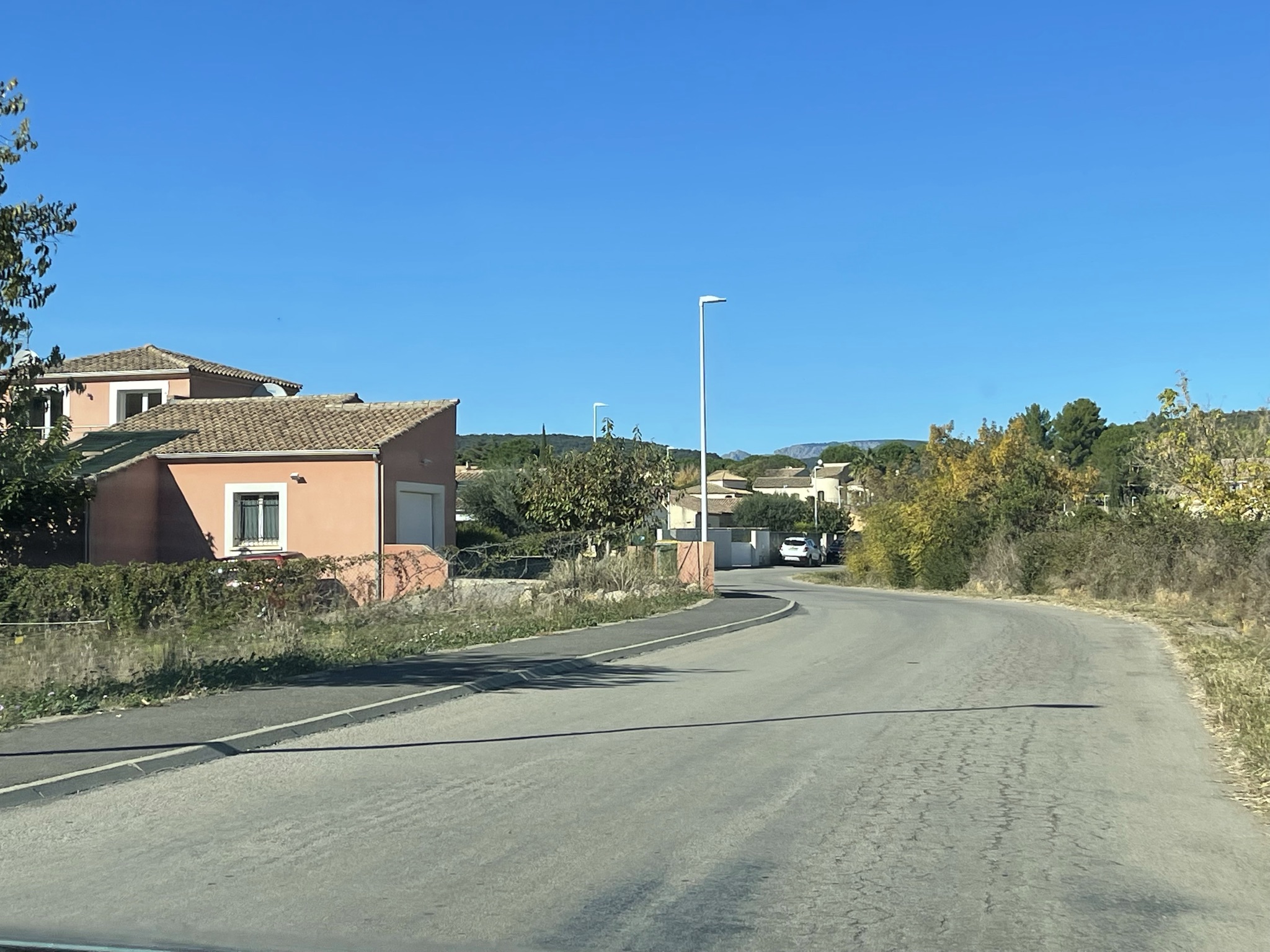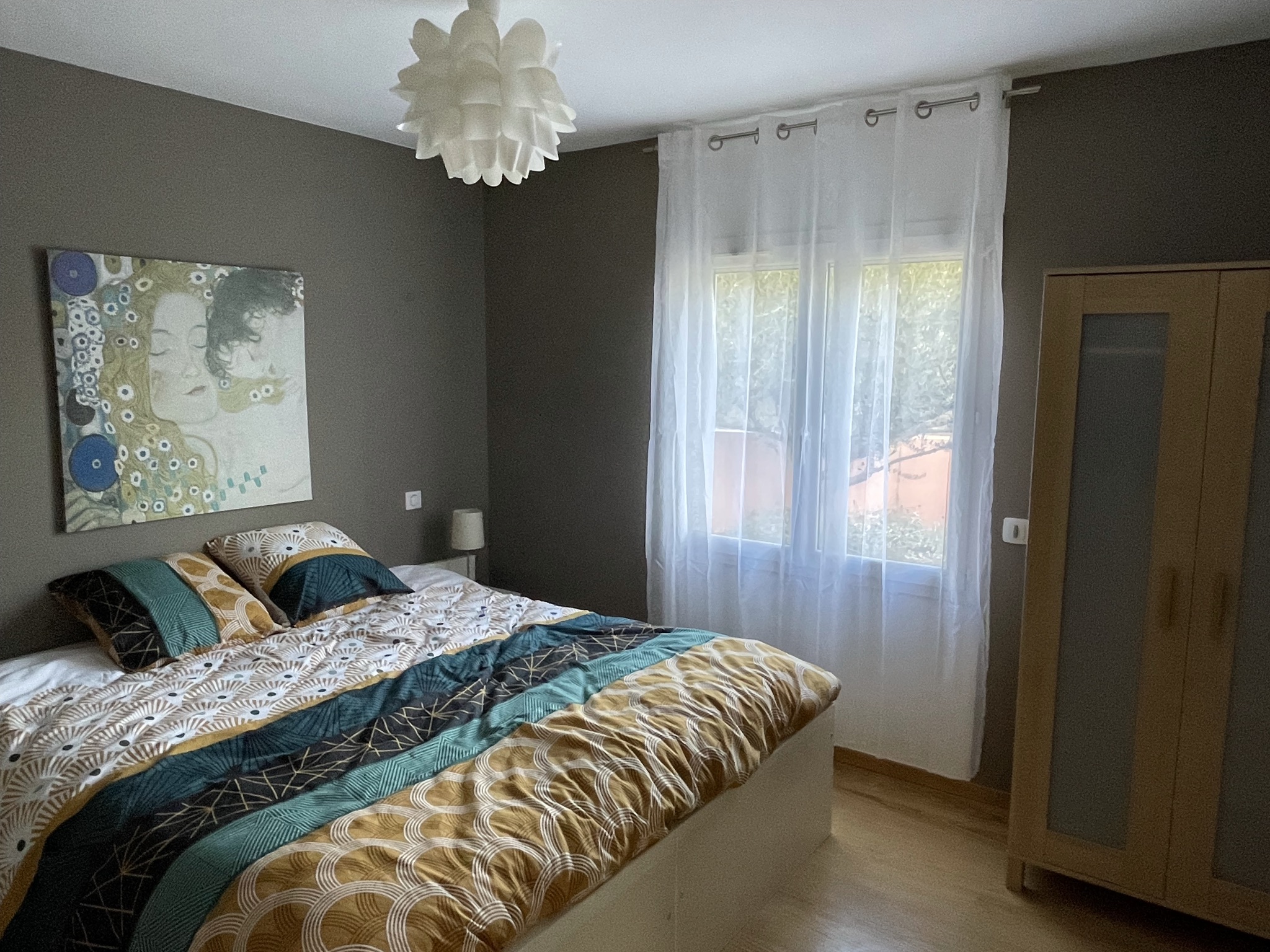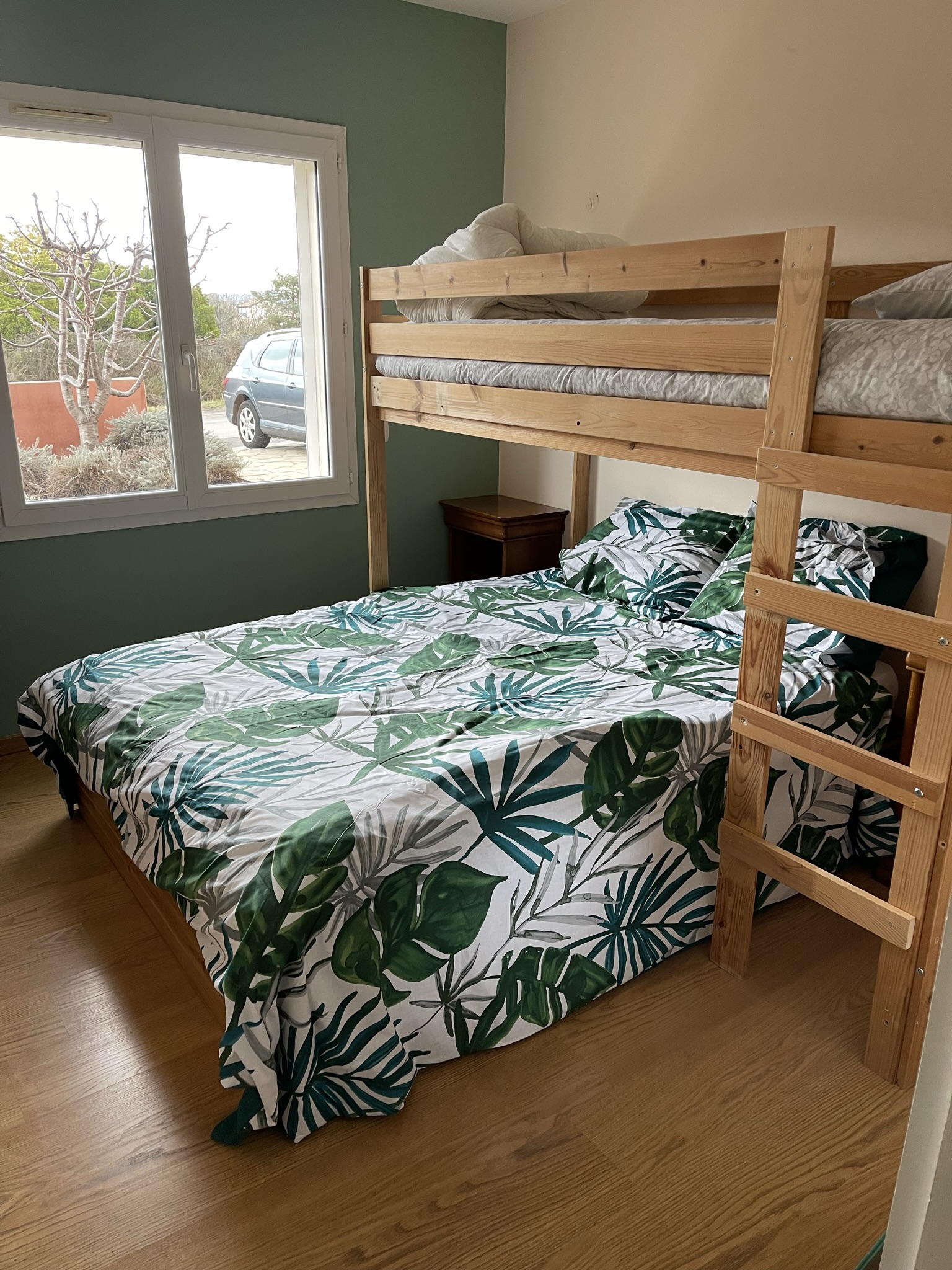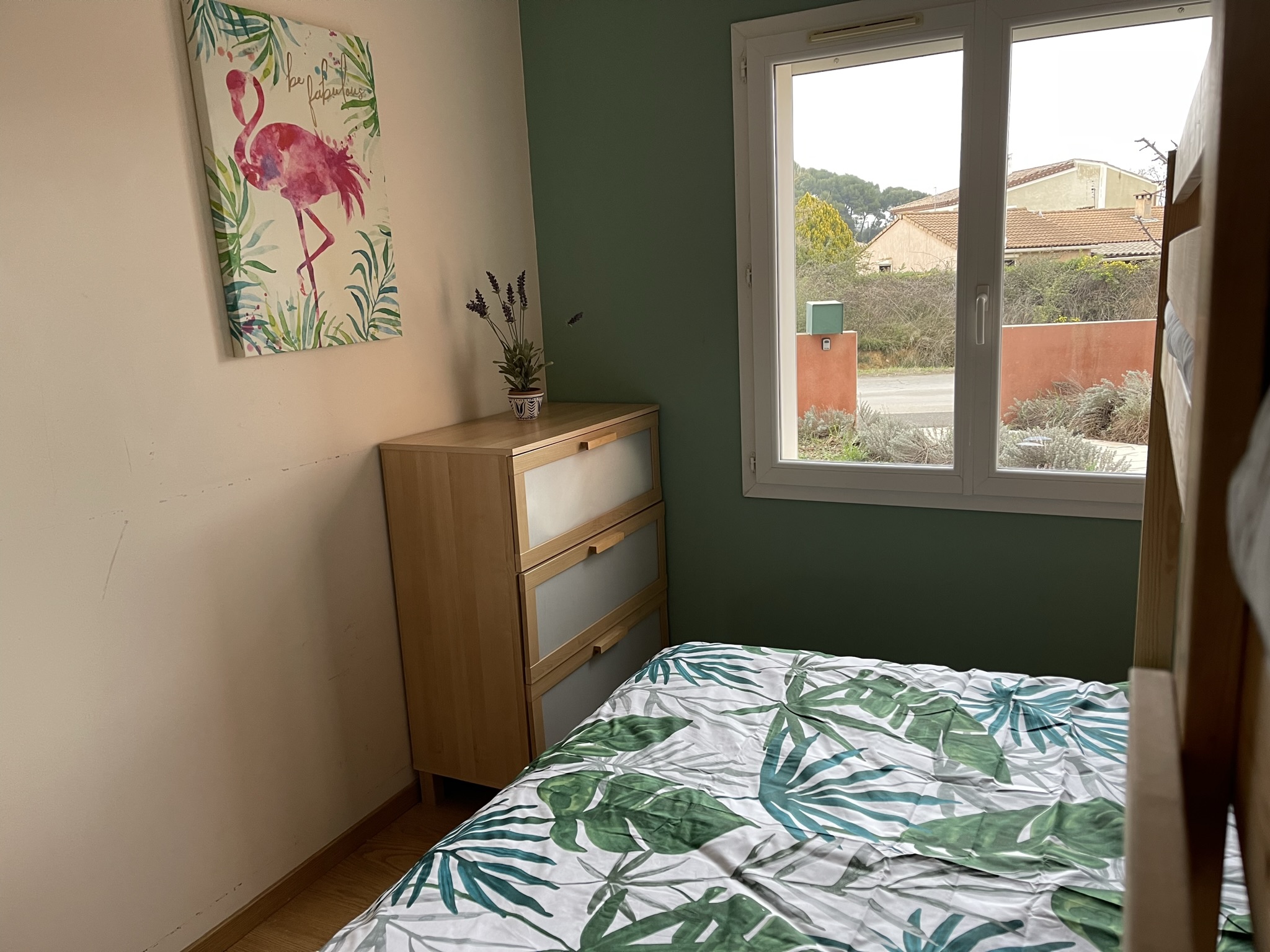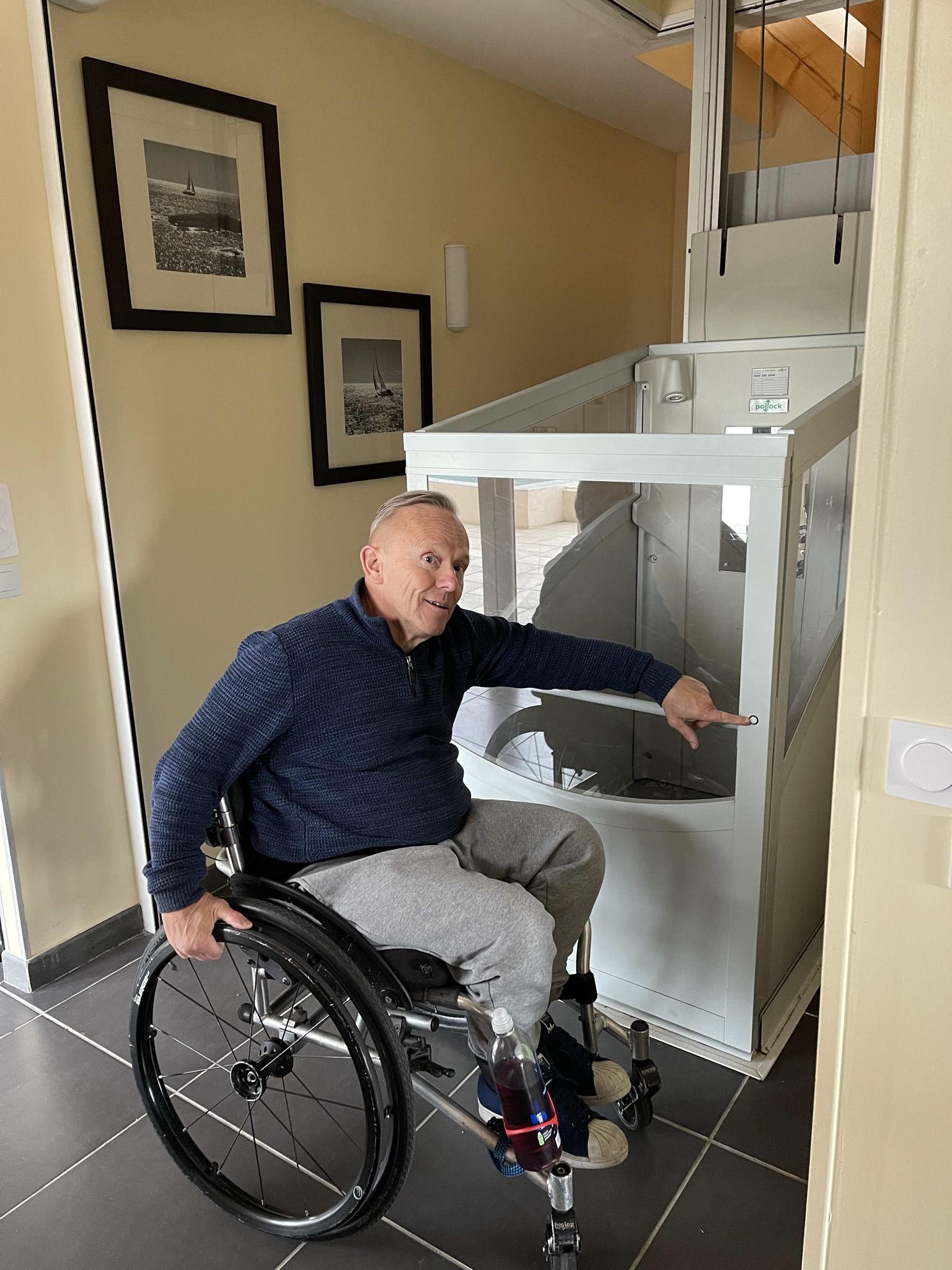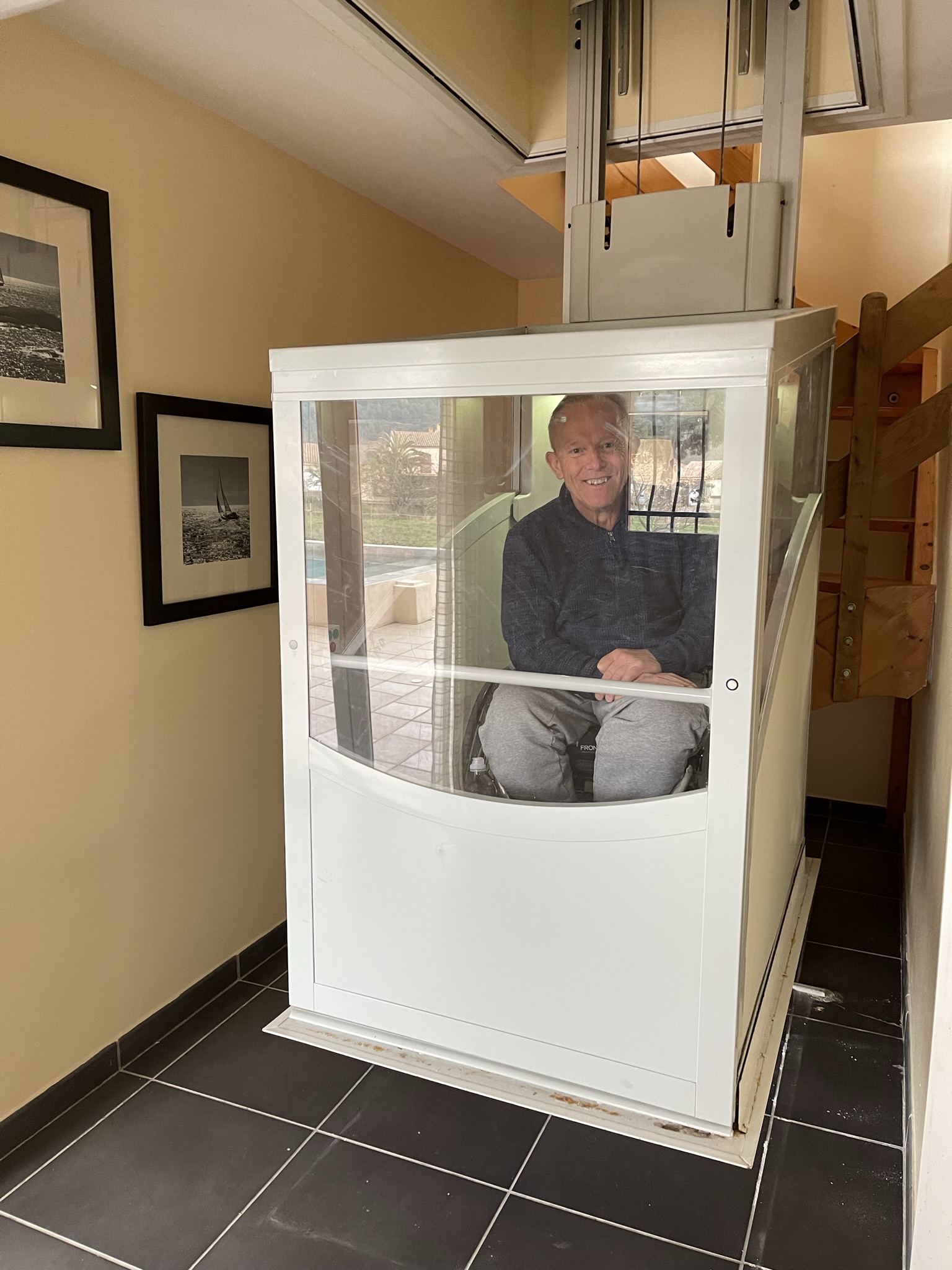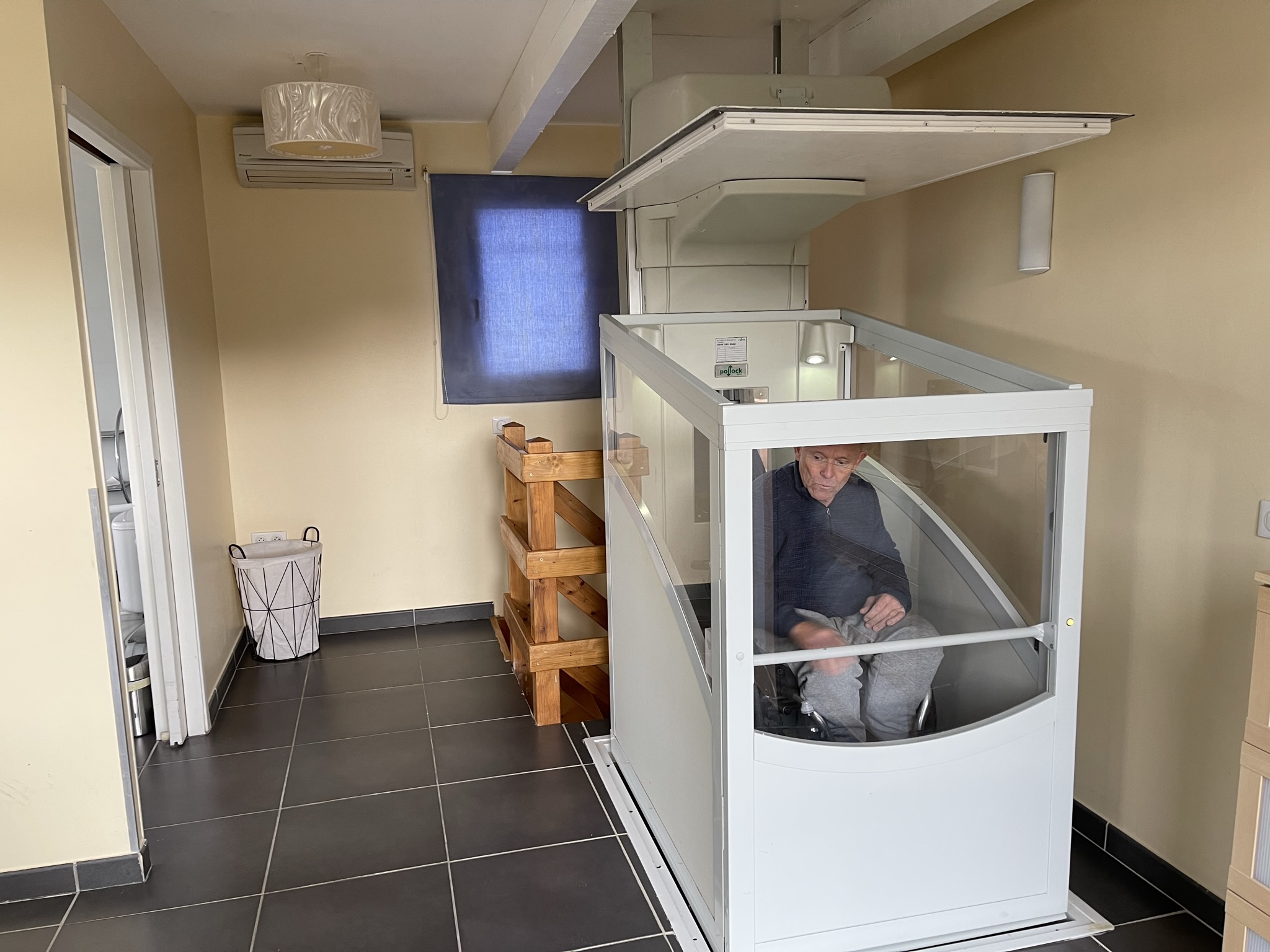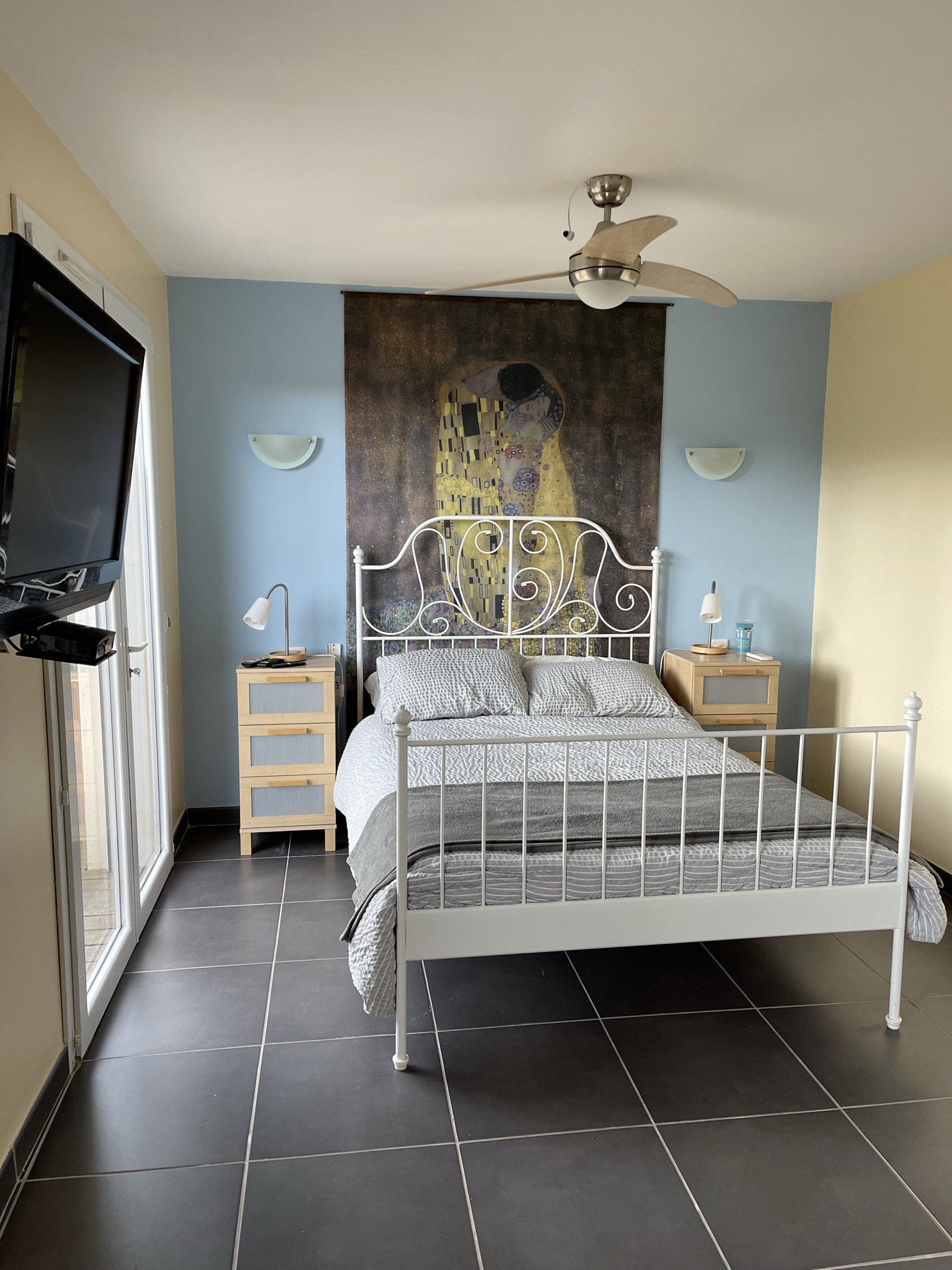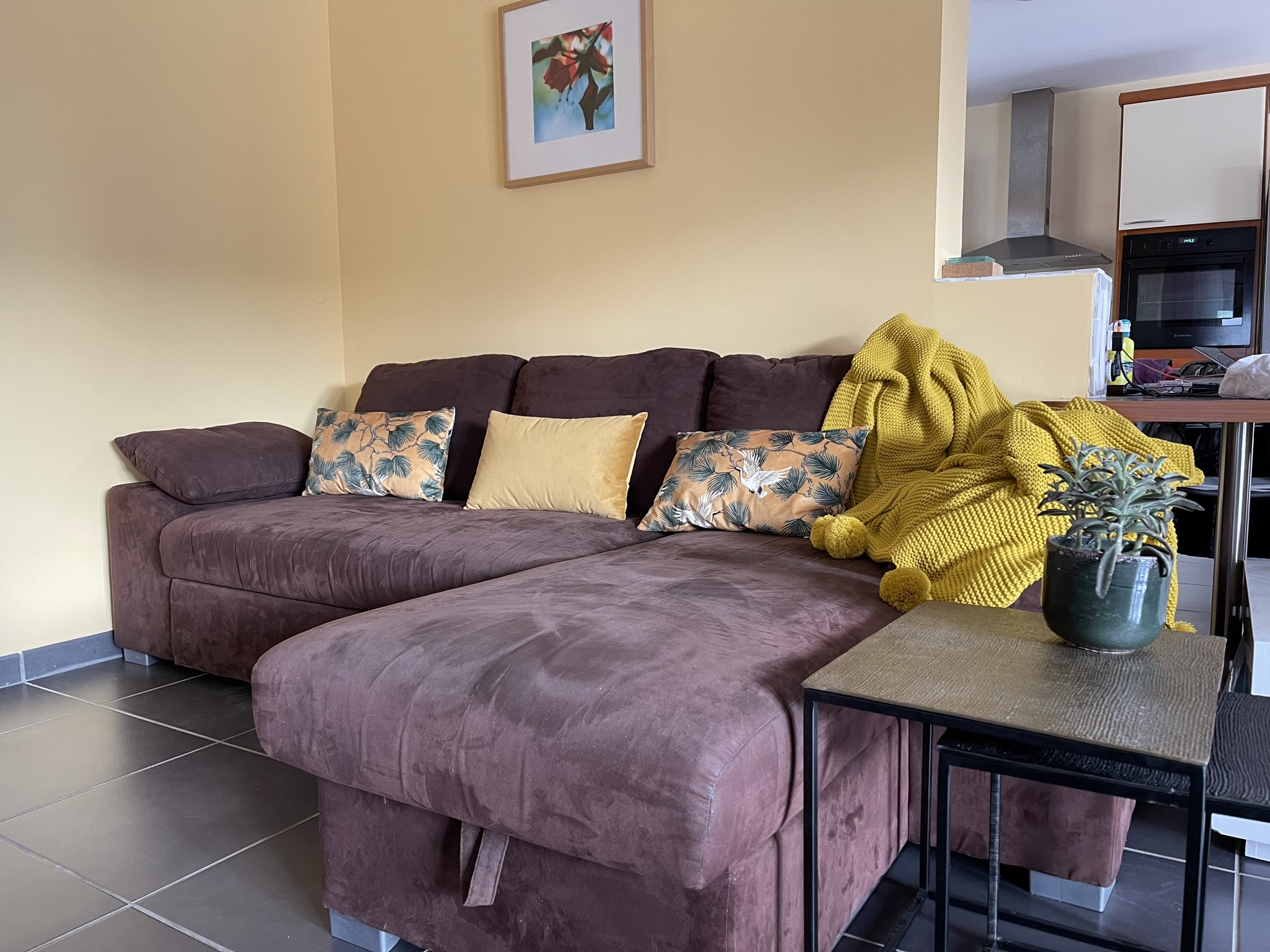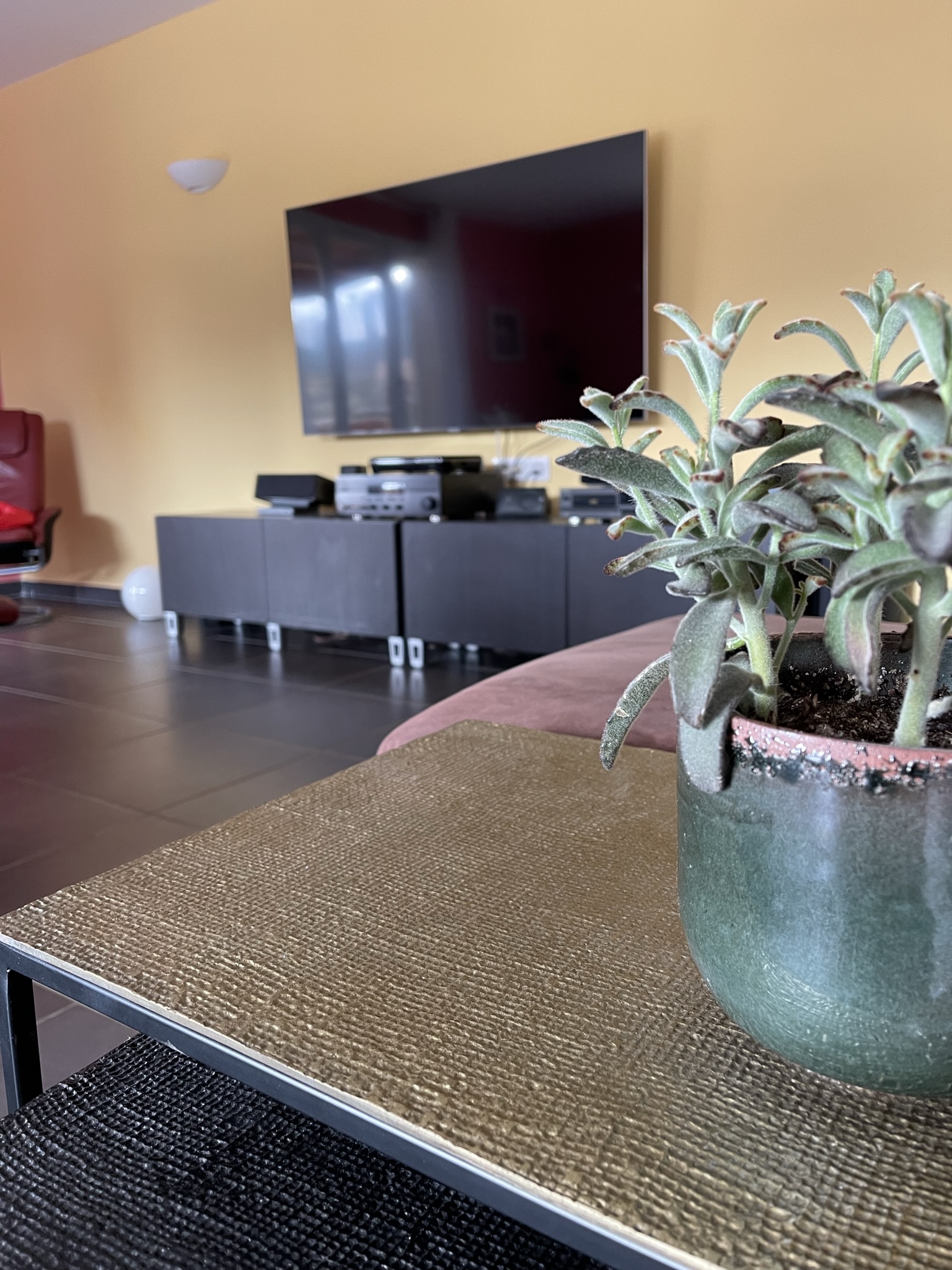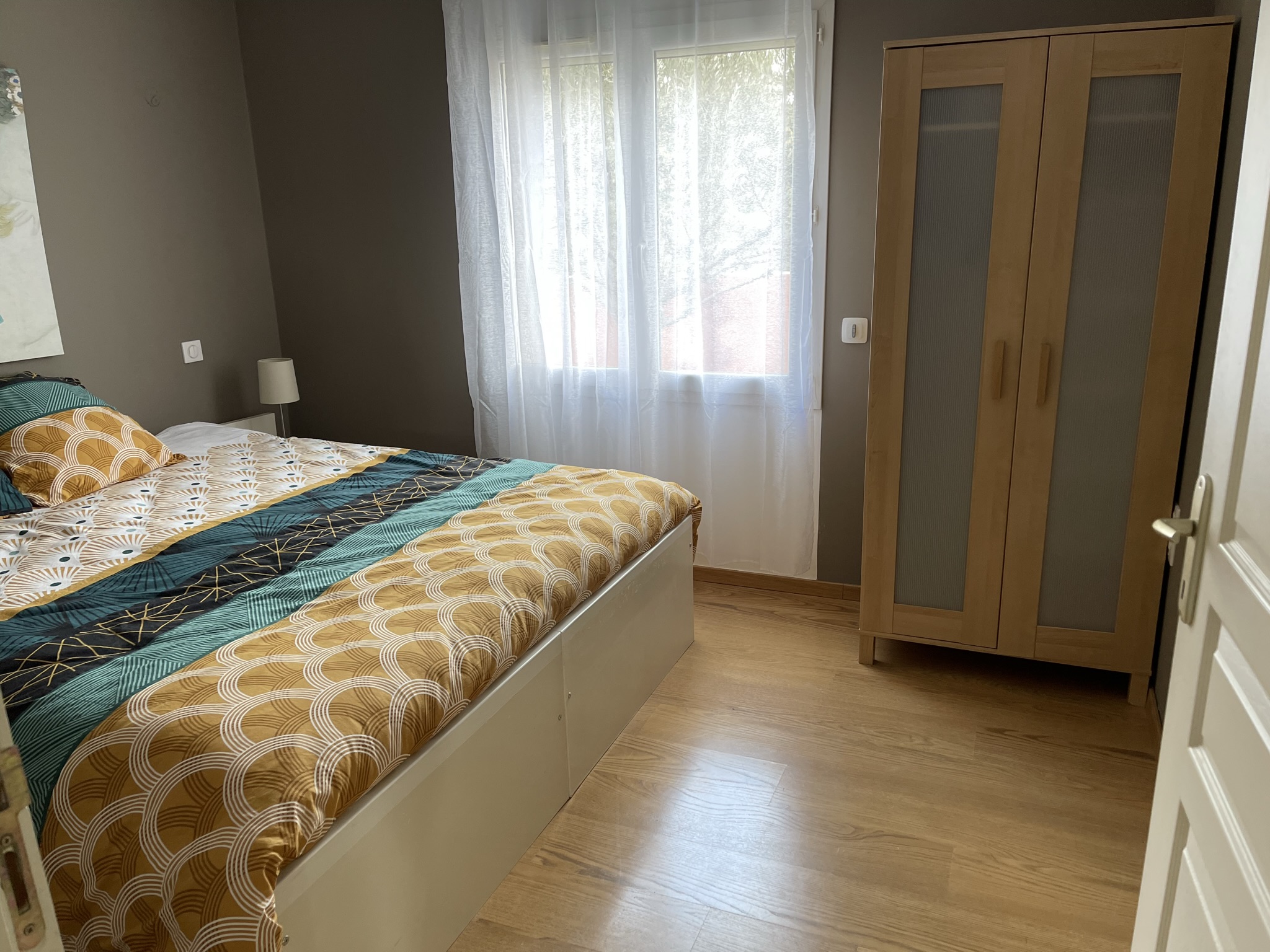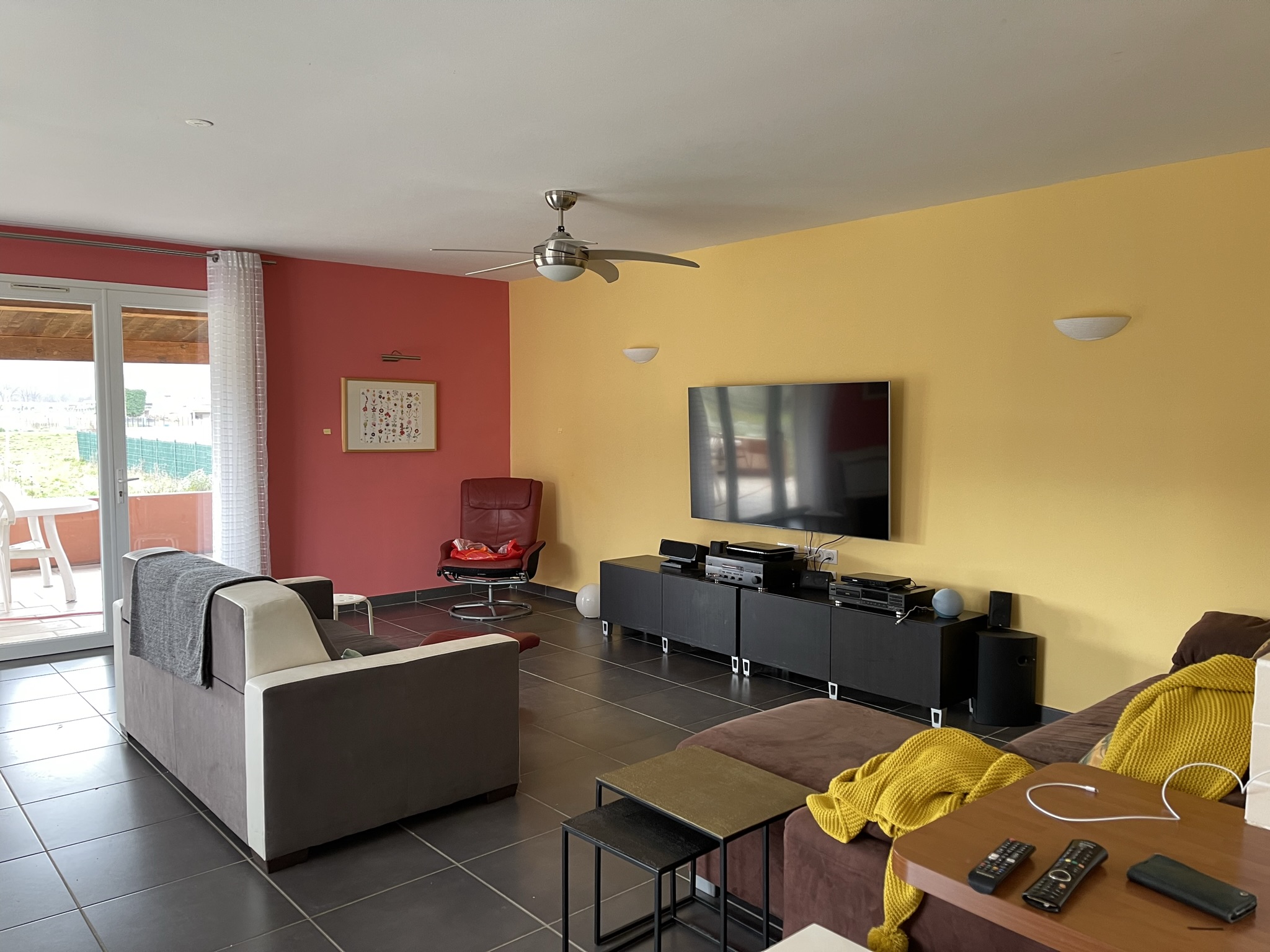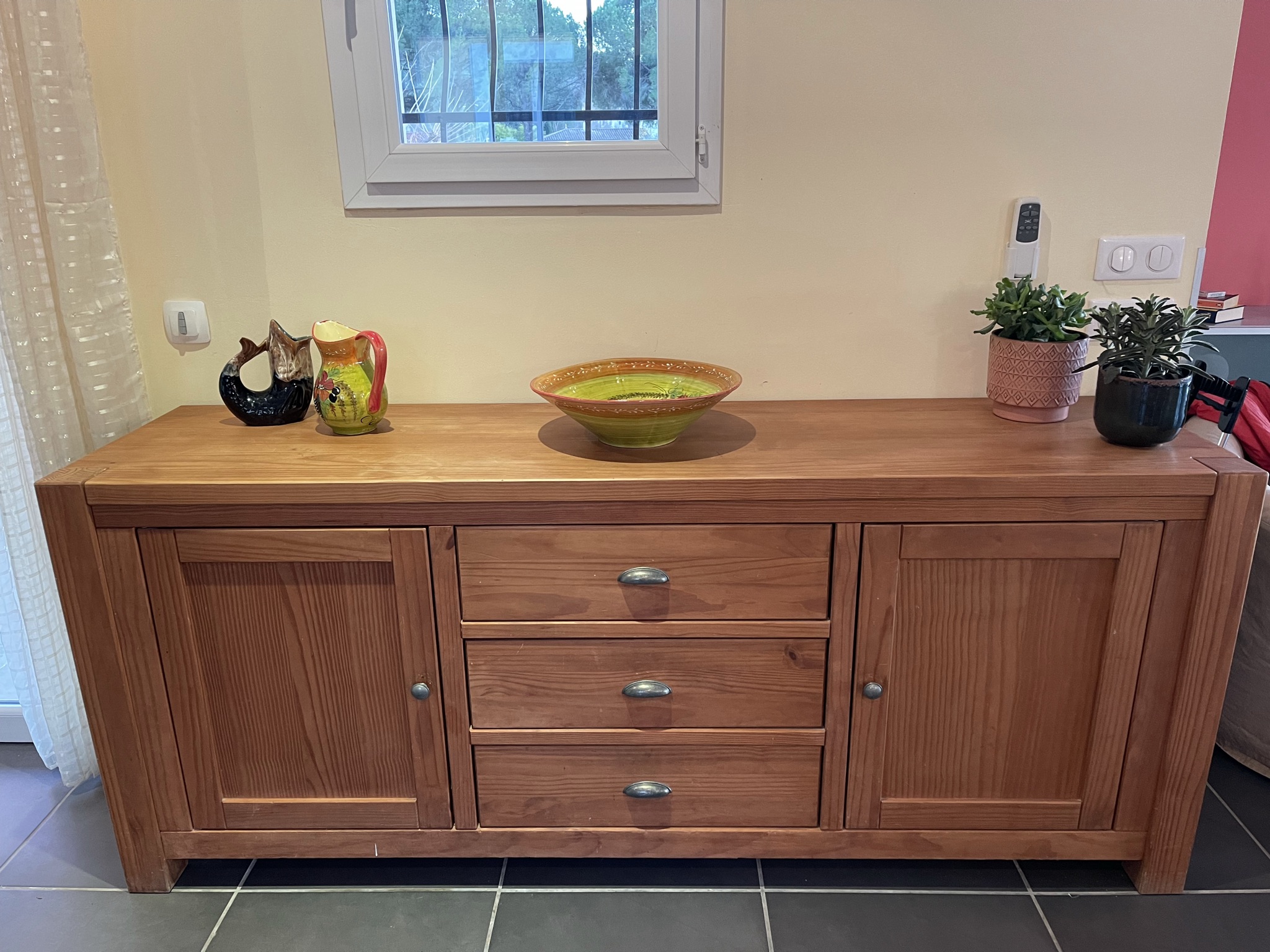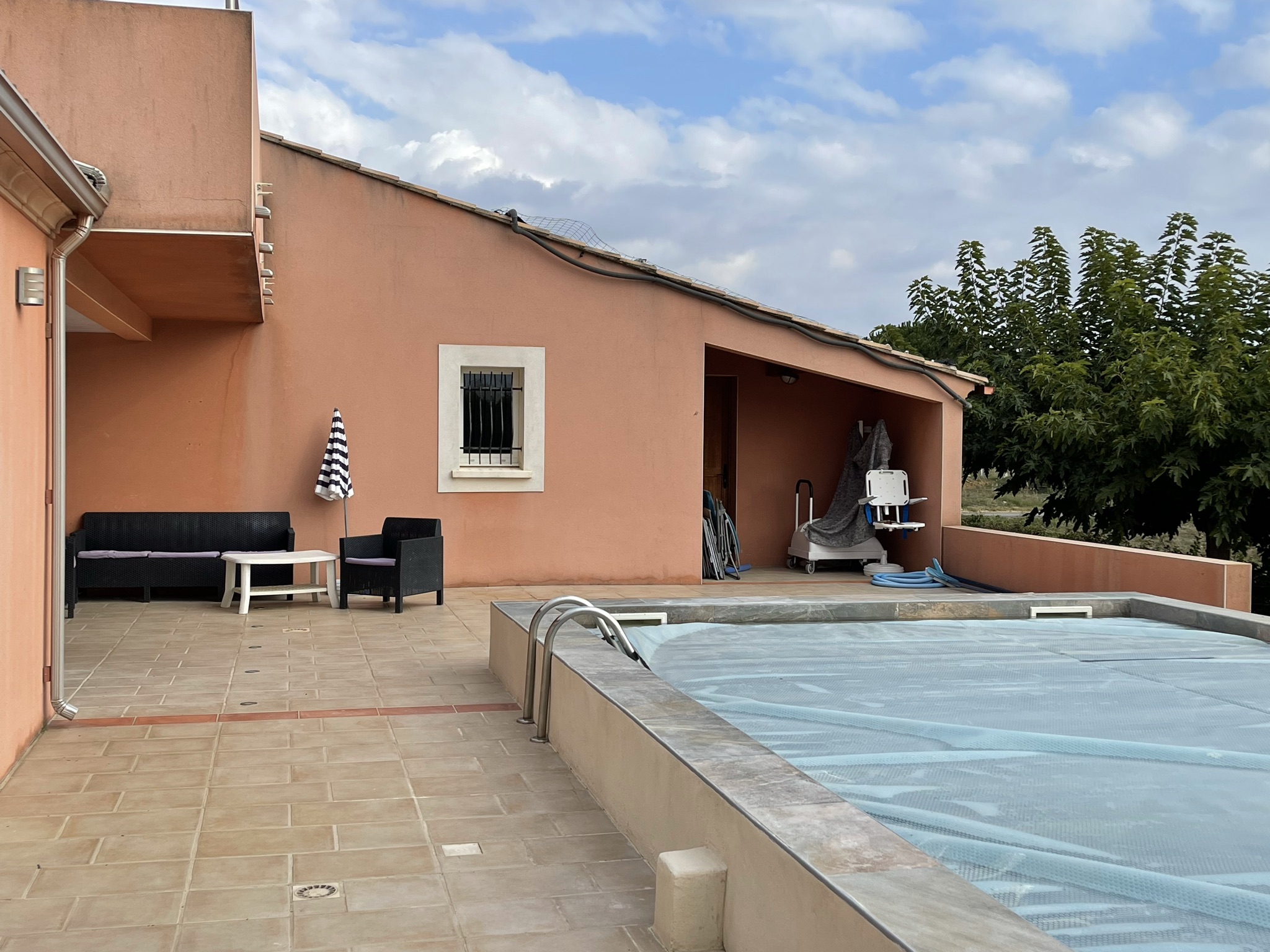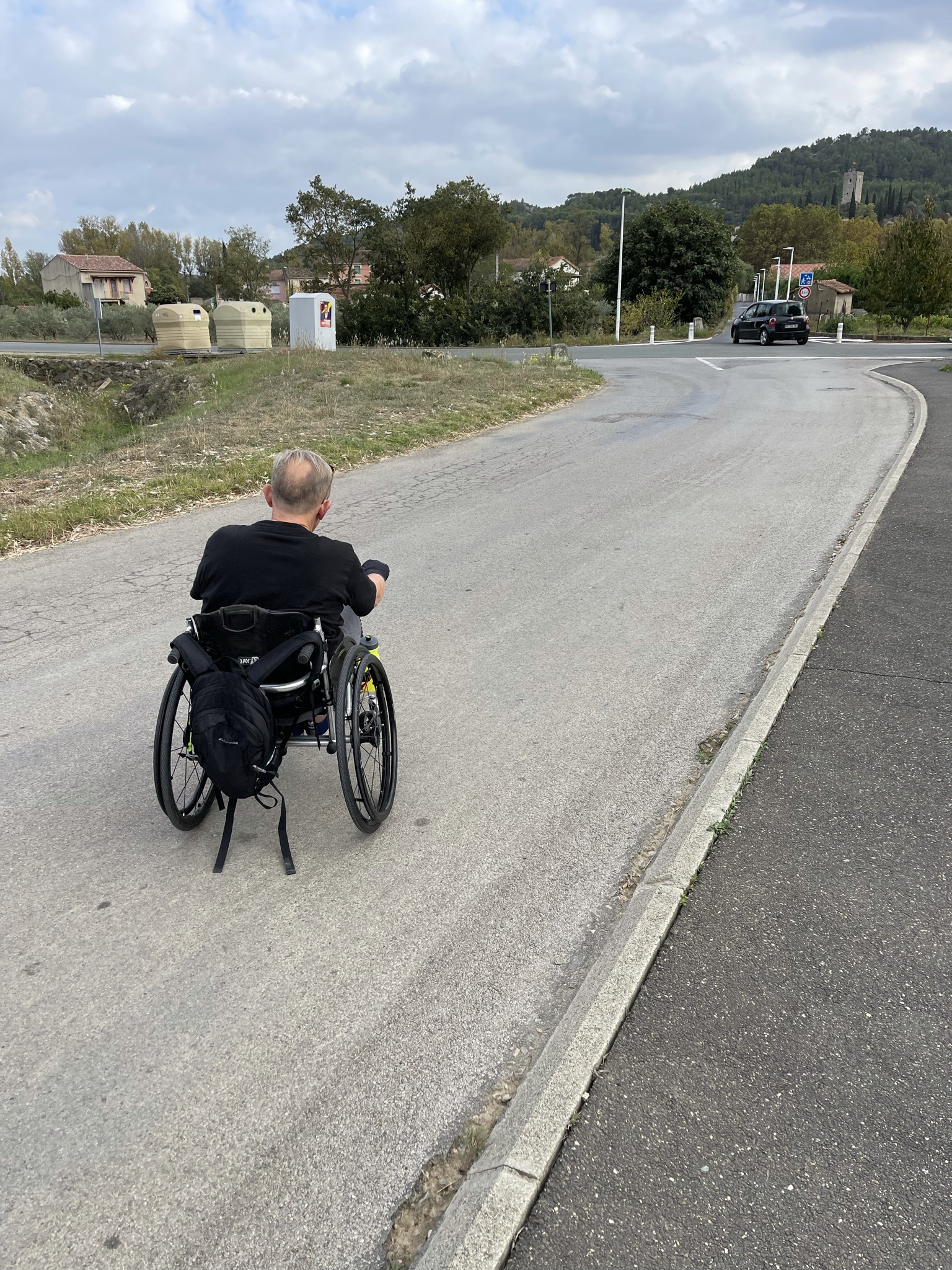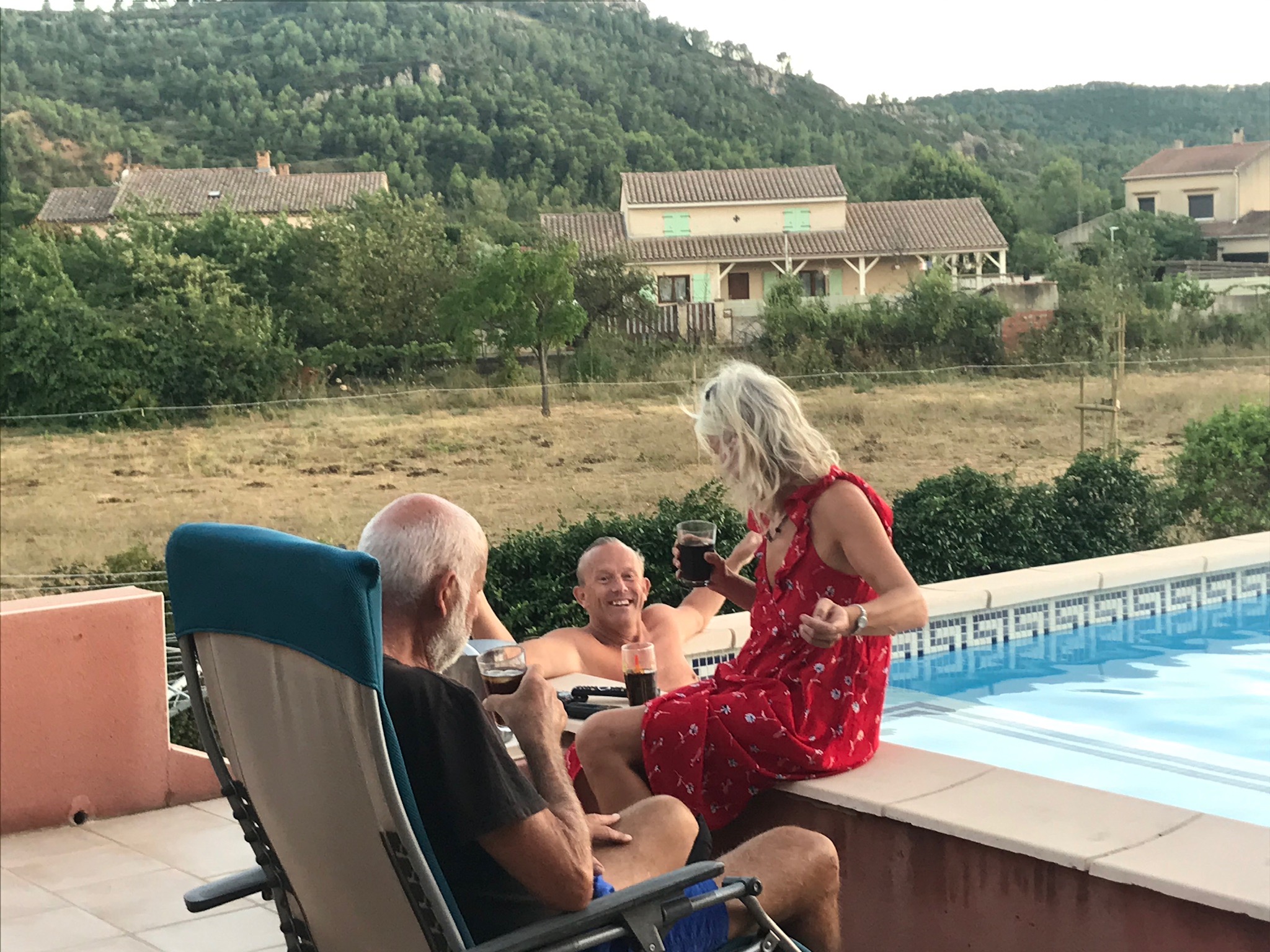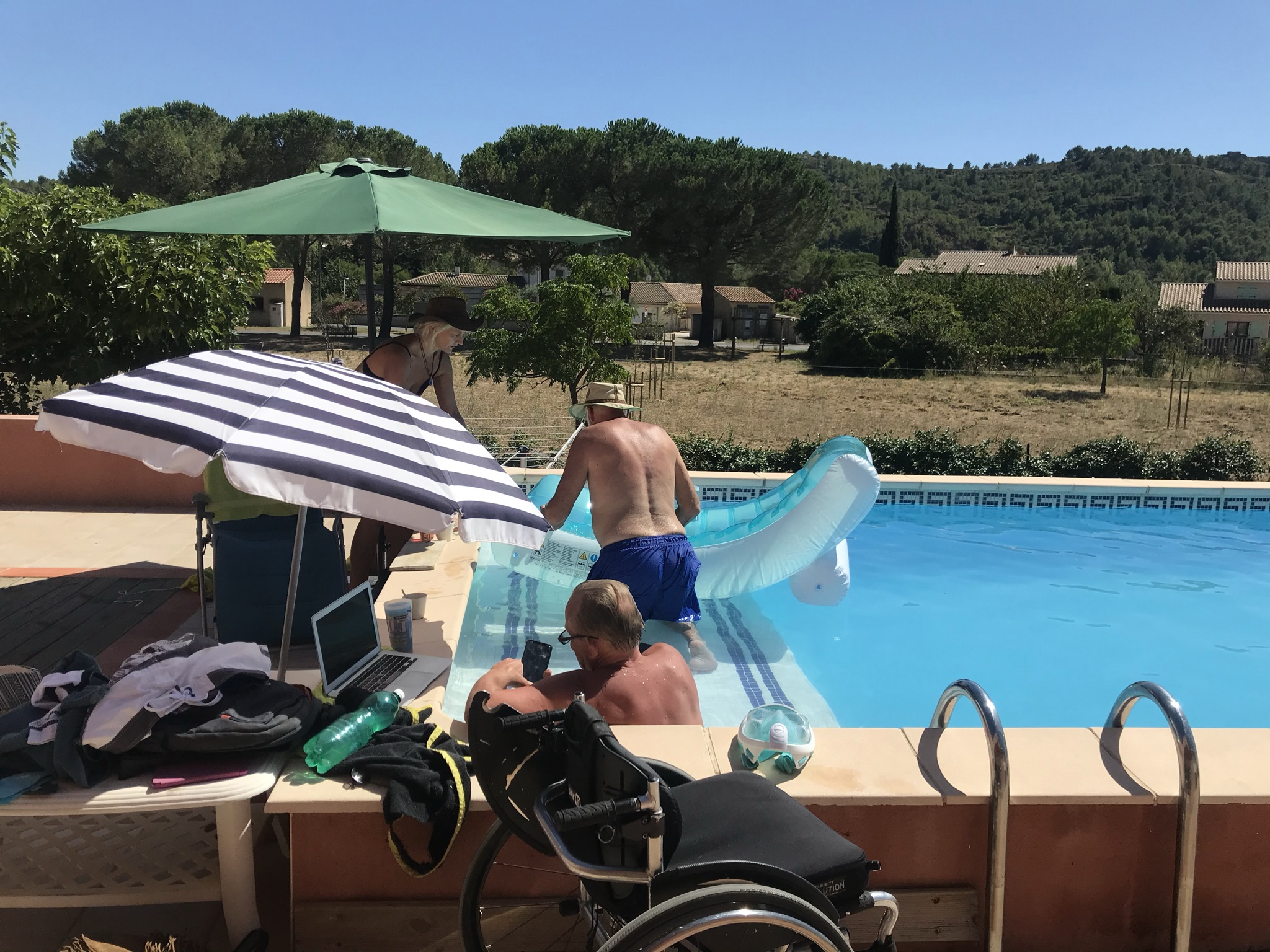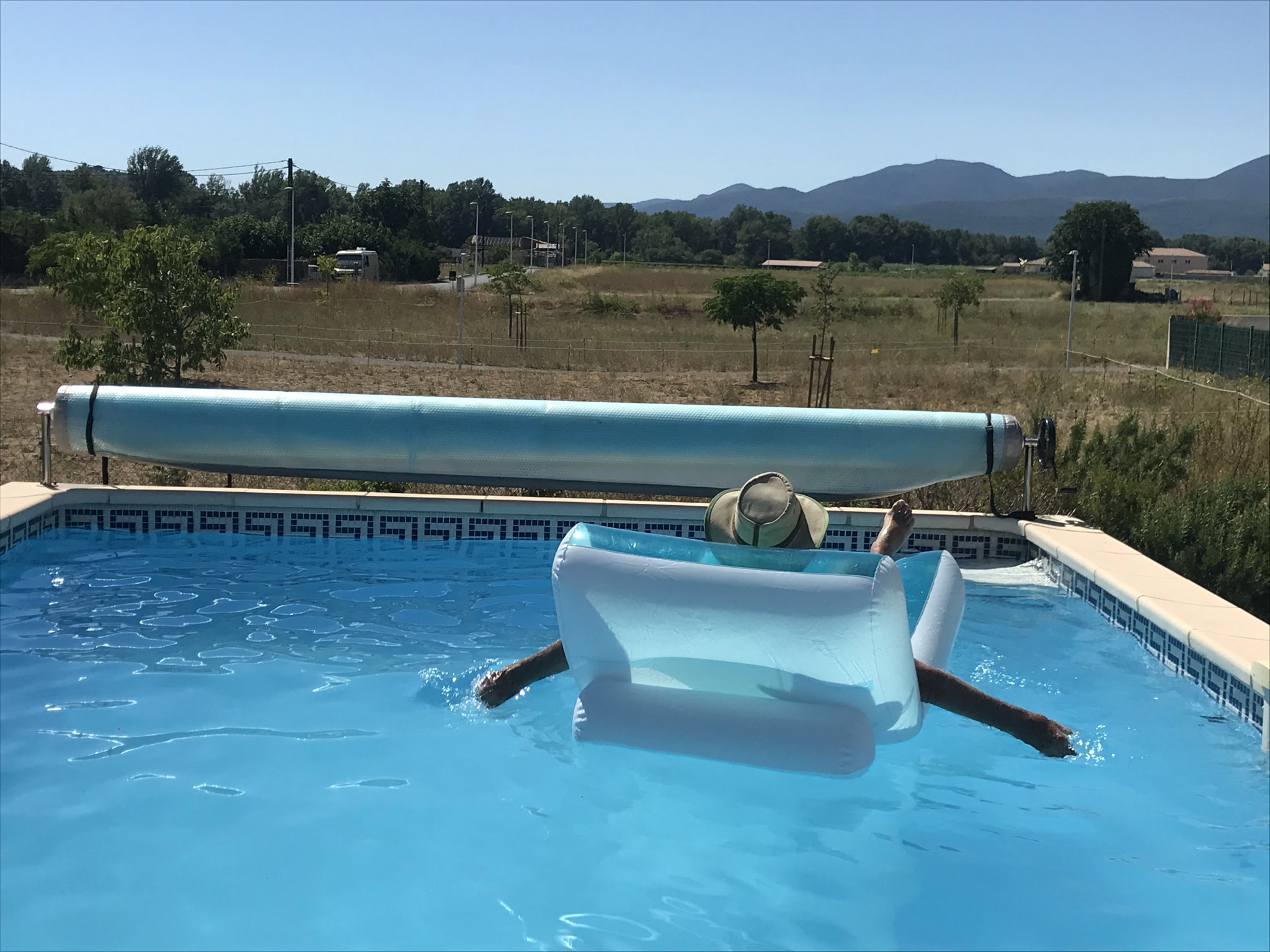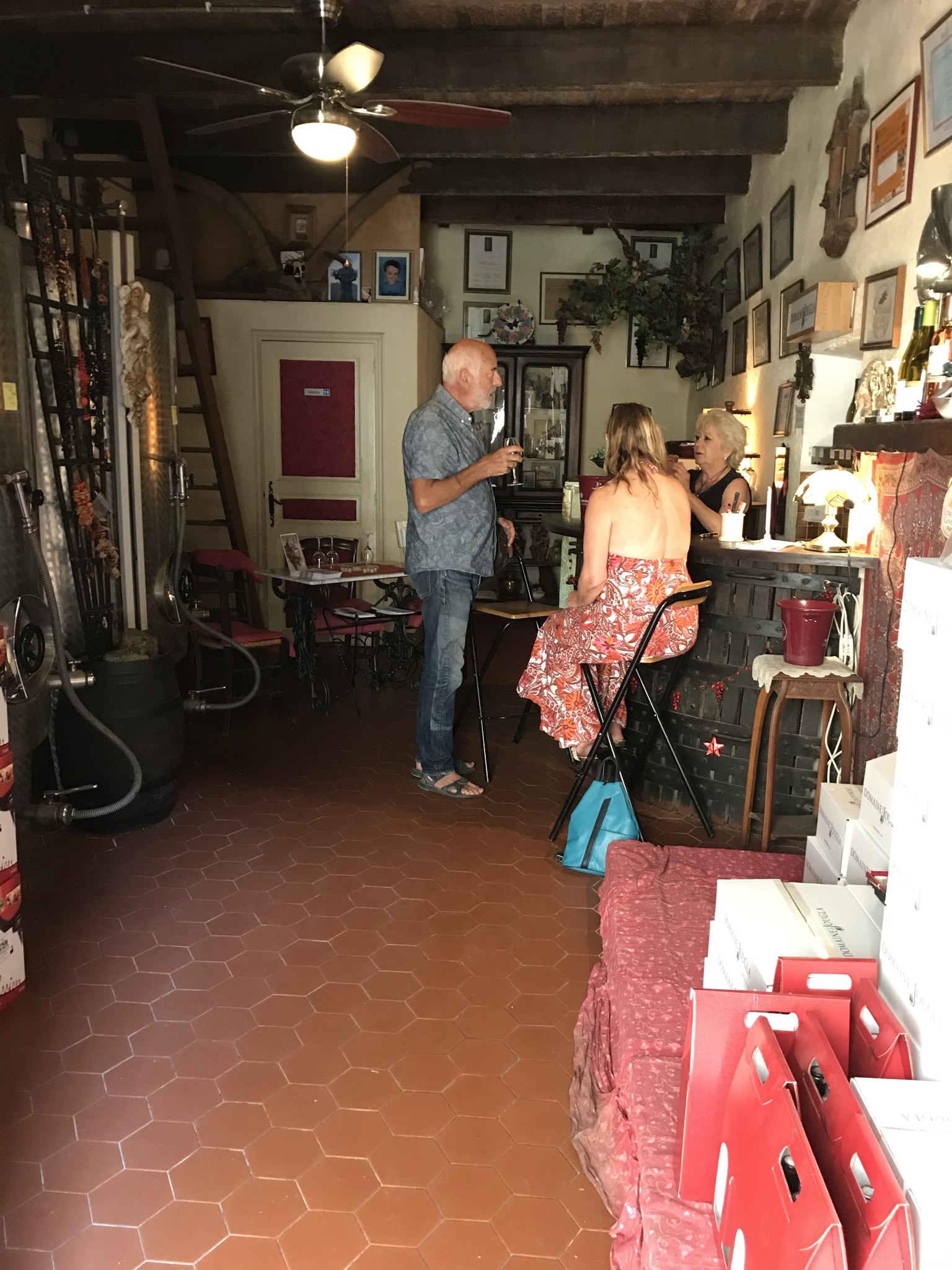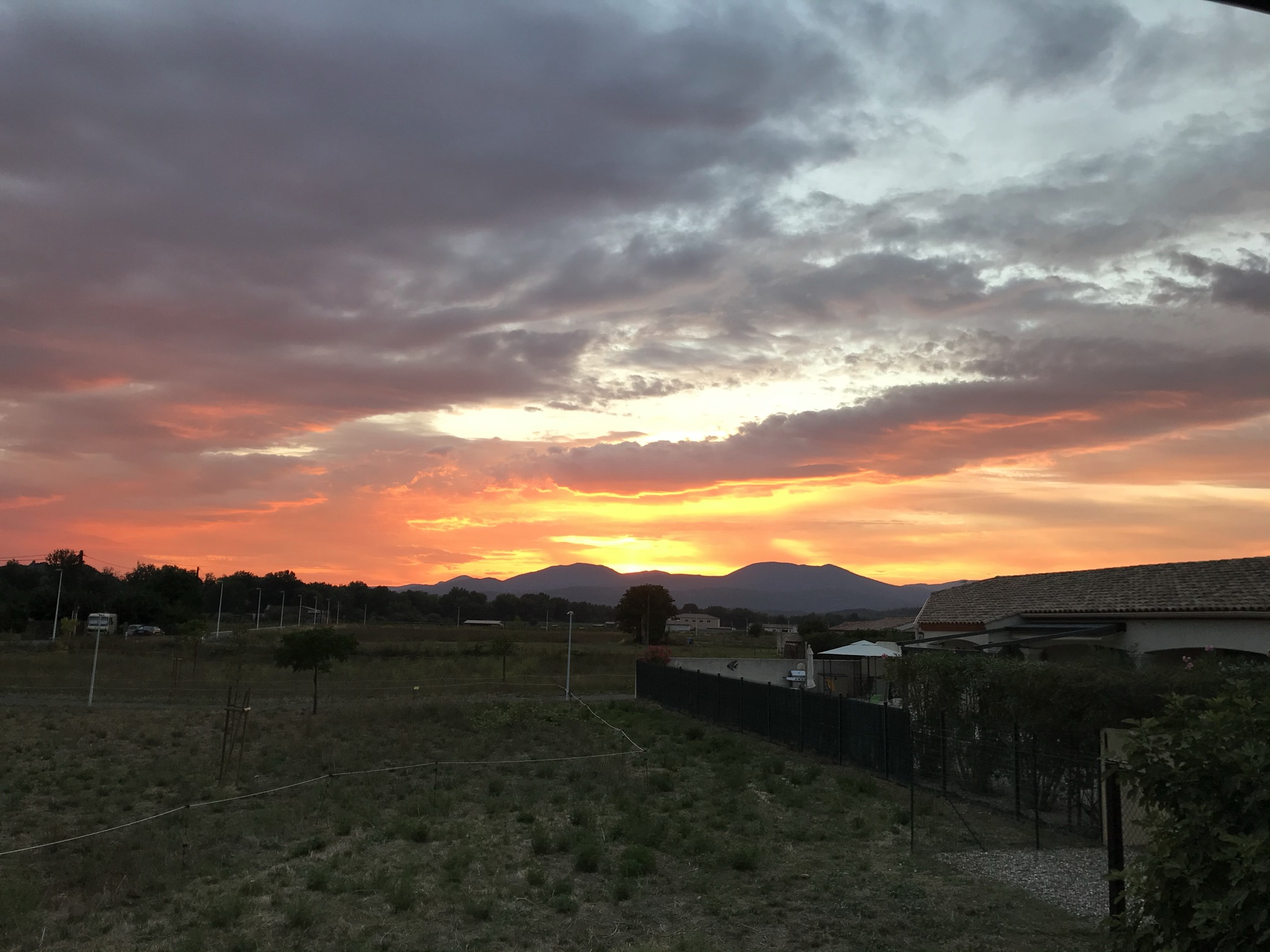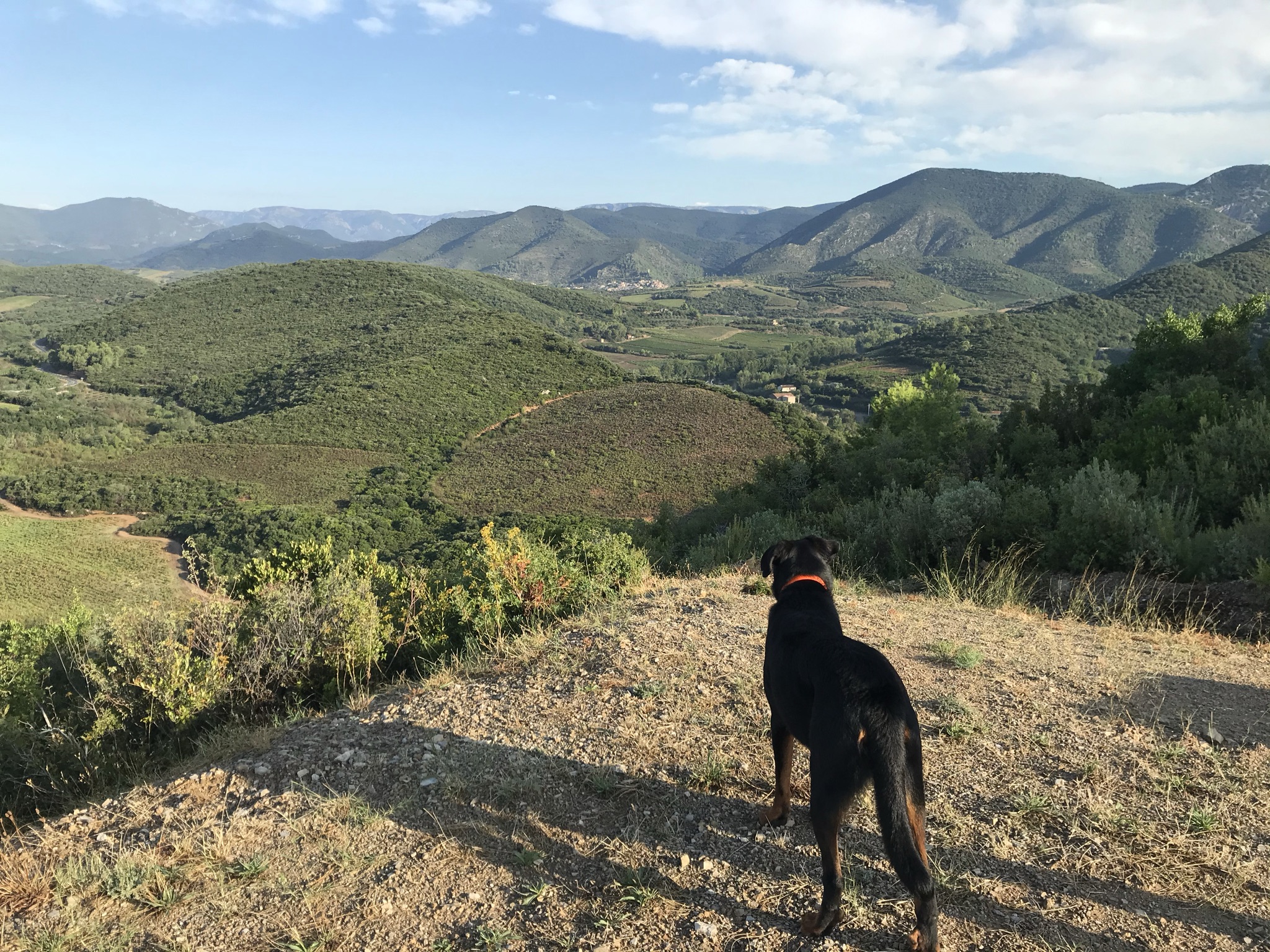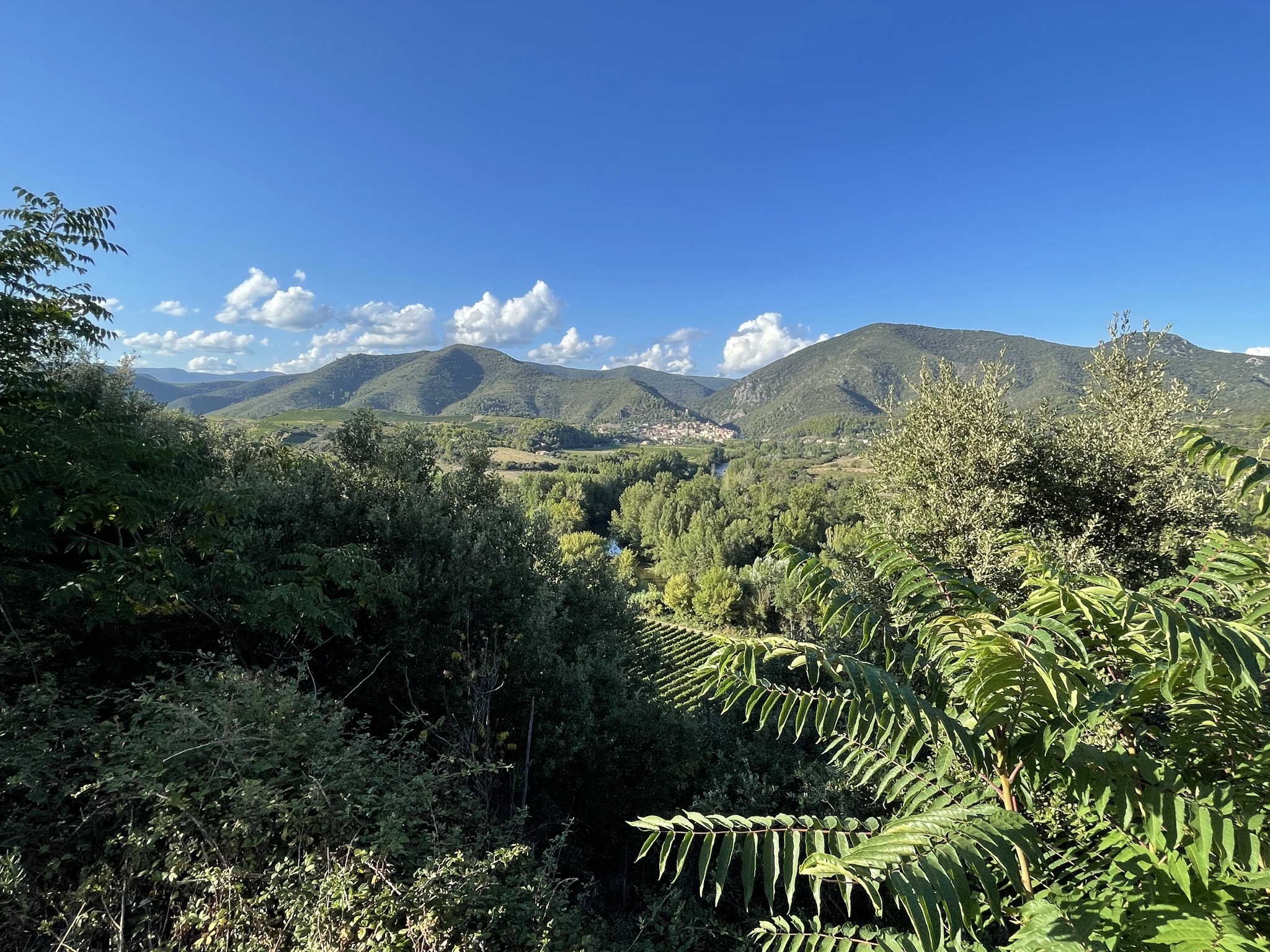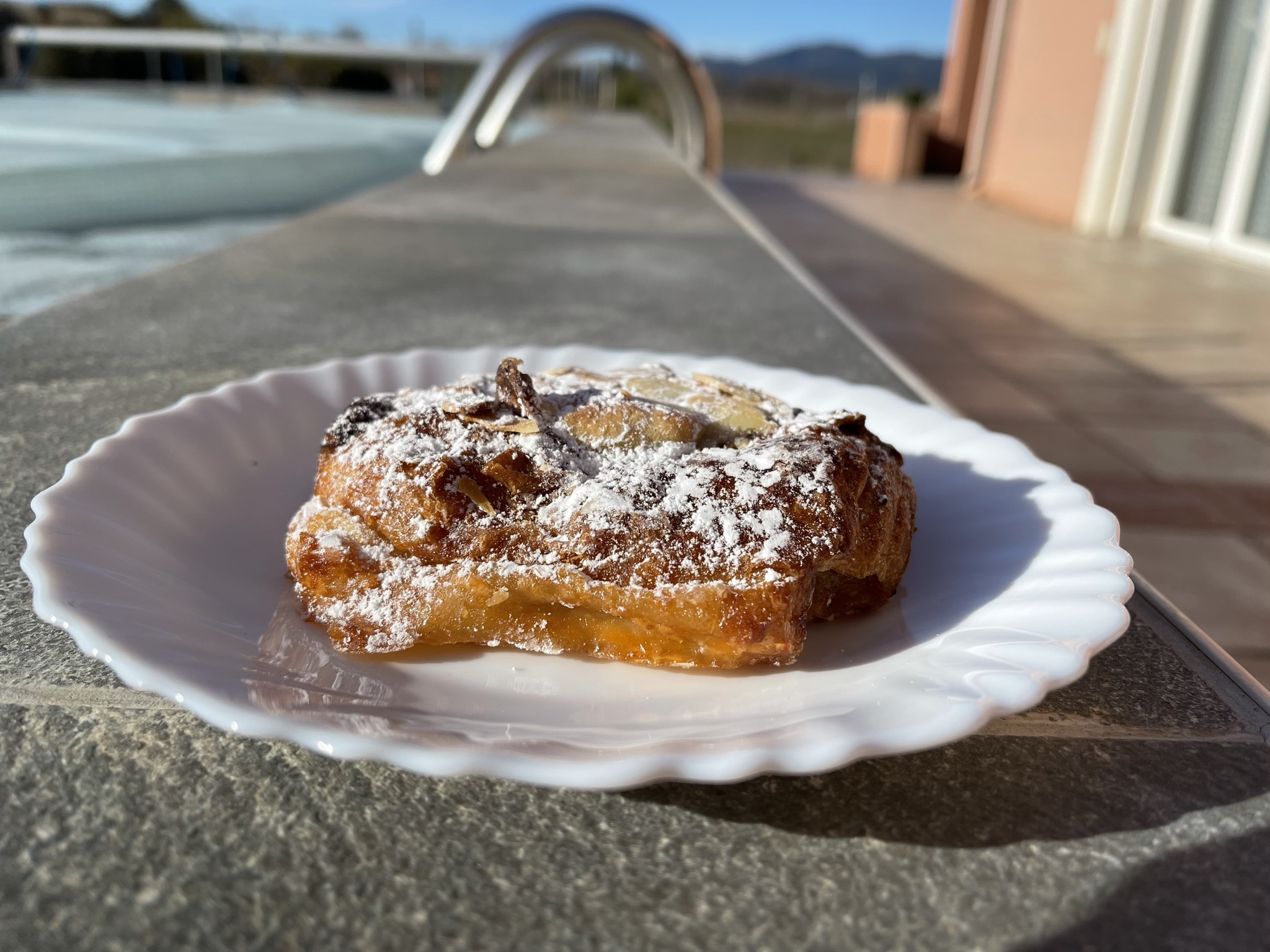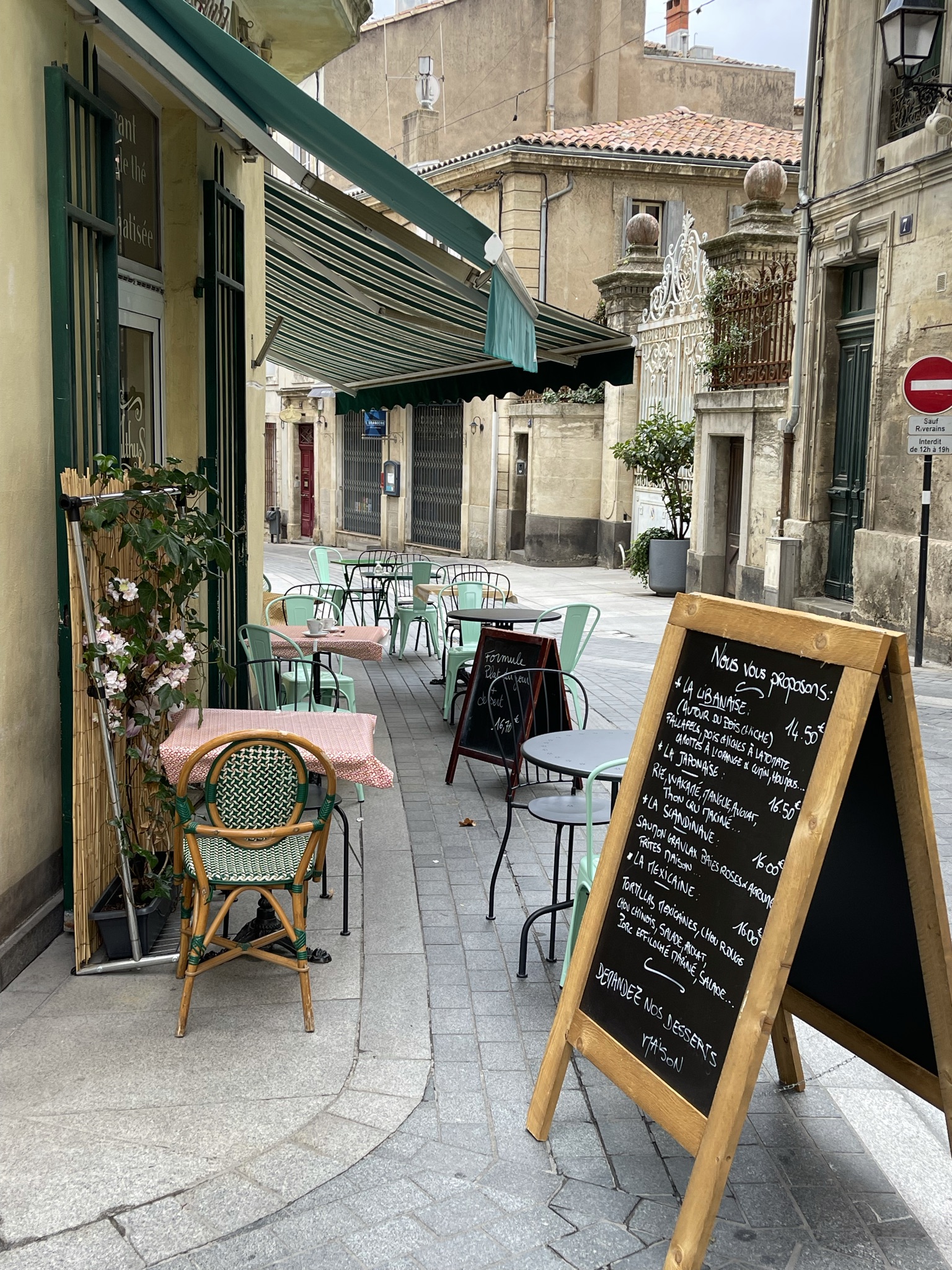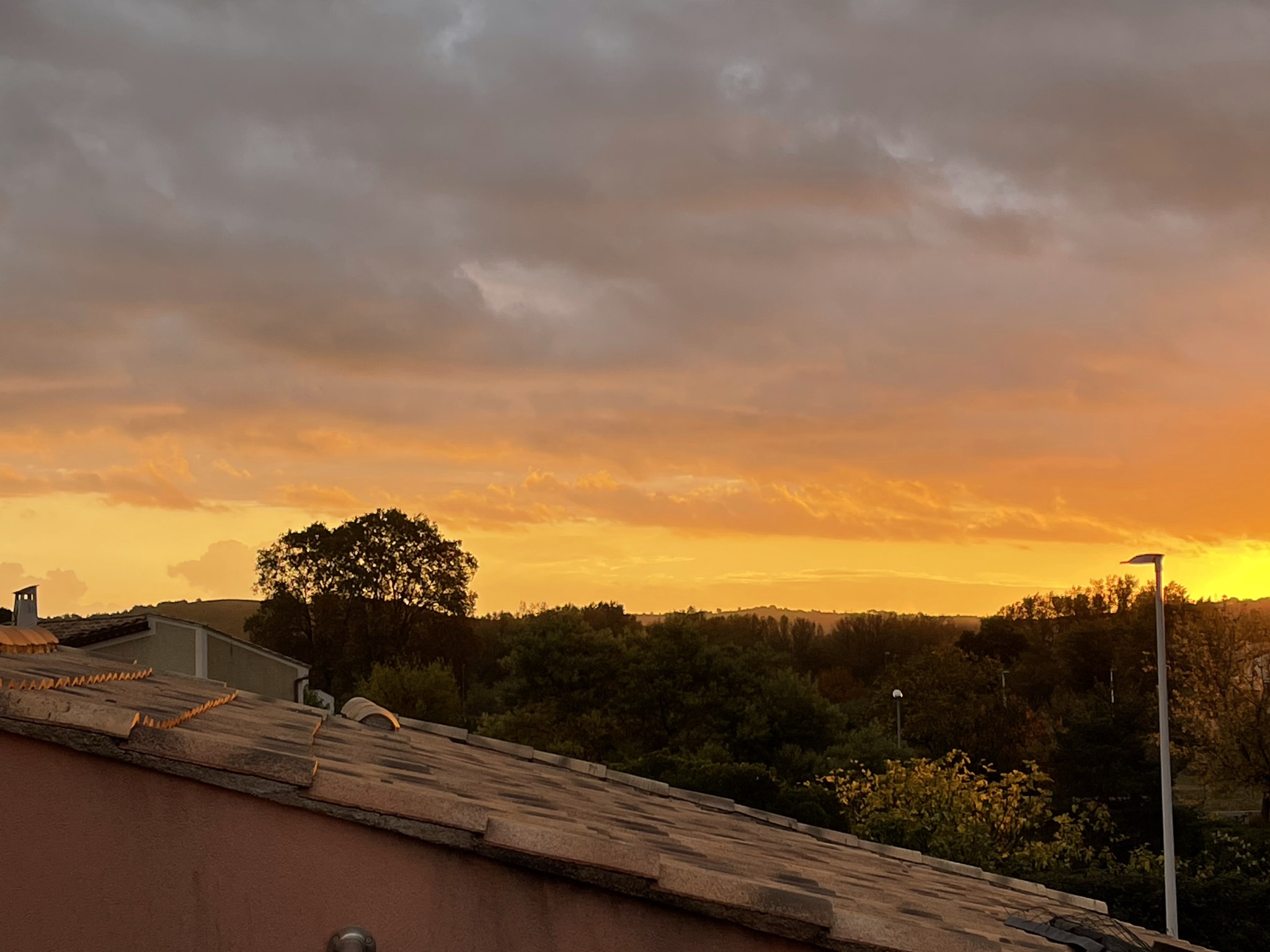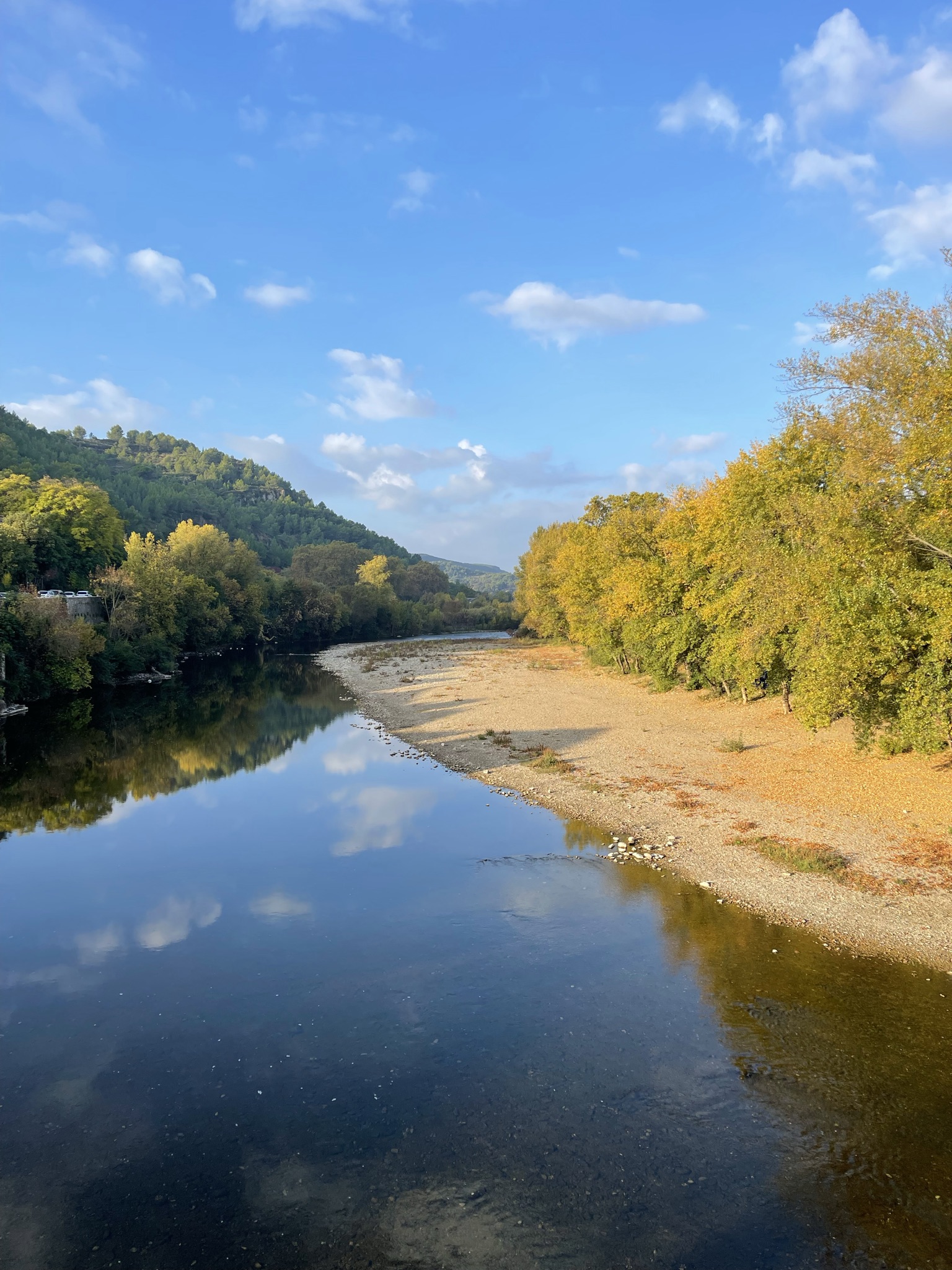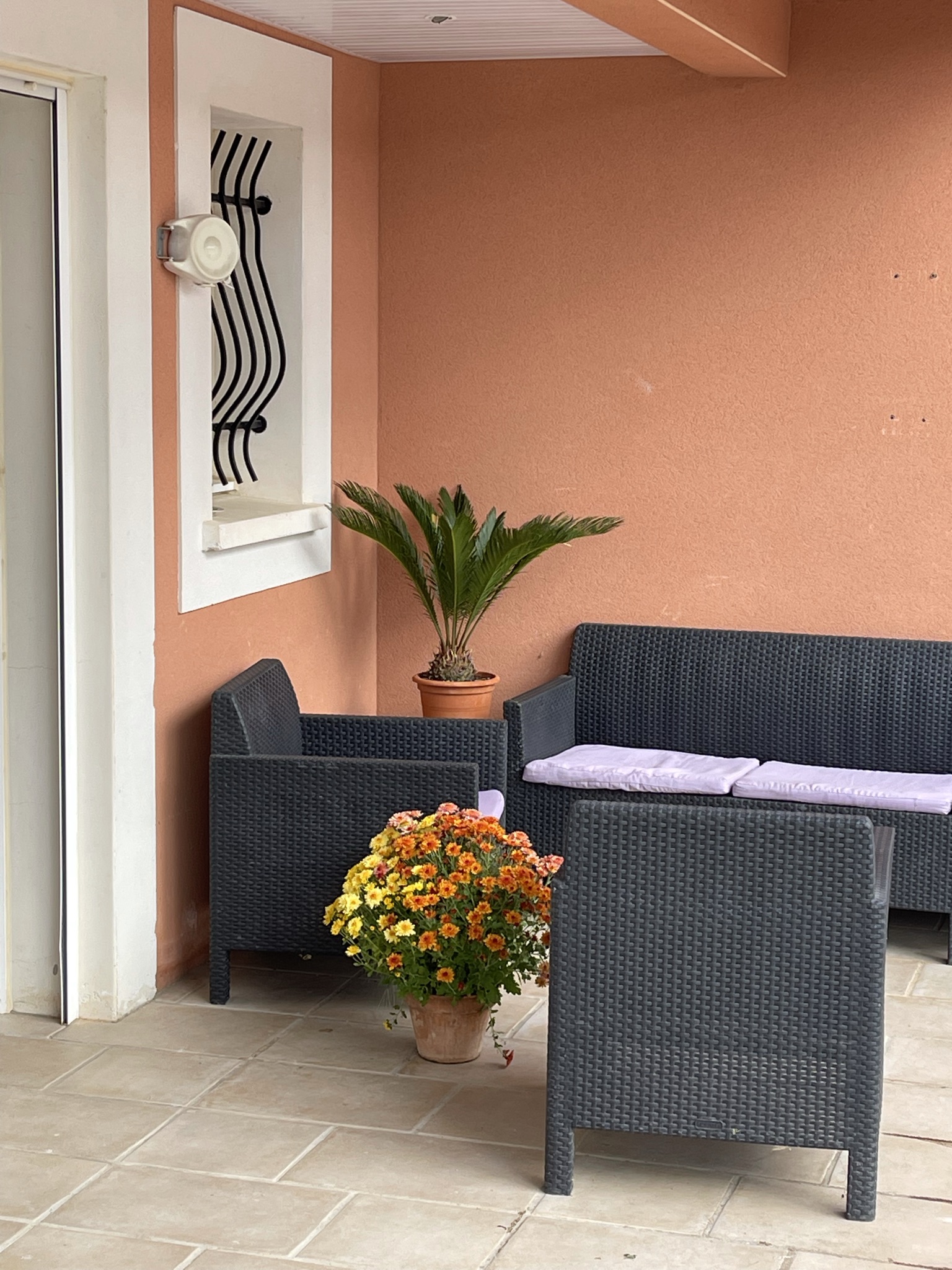 ---
---
Open plan Villa with 3 bedrooms and 2 bathrooms. The whole house is wheelchair accessible from the on-site parking, throughout the house with large opening doors allowing accessible access to the outside living spaces.

Lift to upstairs master suite with balcony.
Accessible pool with hoist.
Outside covered terrace with BBQ
Well equipped Kitchen with hob and oven that are accessible.
Downstairs wetroom with rollin shower.
Lounge area has two double sofa beds so can sleep up to 10 people.
Lots of room for family living inside and out.
Beautiful views of mountains and sunsets from the Villa and easy level access into the village that is a short roll away.
---
---
Cessenon-sur-Orb has a central square that holds a farmers market twice a week. There are 3 boulangeries, a local butchers also sells cheeses. A local bar/ bistro and 2 restaurants. A pharmacy and flower shop. These are accessed by a bridge over the River Orb that has an exposed gravel bar that is referred to and used as the 'beach'
80 wine domains within a 20 mile radius - so lots of wine tasting on your doorstep (some of which are sold in Waitrose).
40 minute drive to the coast.
Do like blue cheese? Roquefort is 90 minutes drive away - in the mountains.
Lots of good walks from your doorstep - some wheelchair friendly, some not.
---
---
0.00
(Based on 0 reviews)